South America – proposed trip 2021

From Sydney - Rio de Janeiro To Lima - Sydney - 36 Nights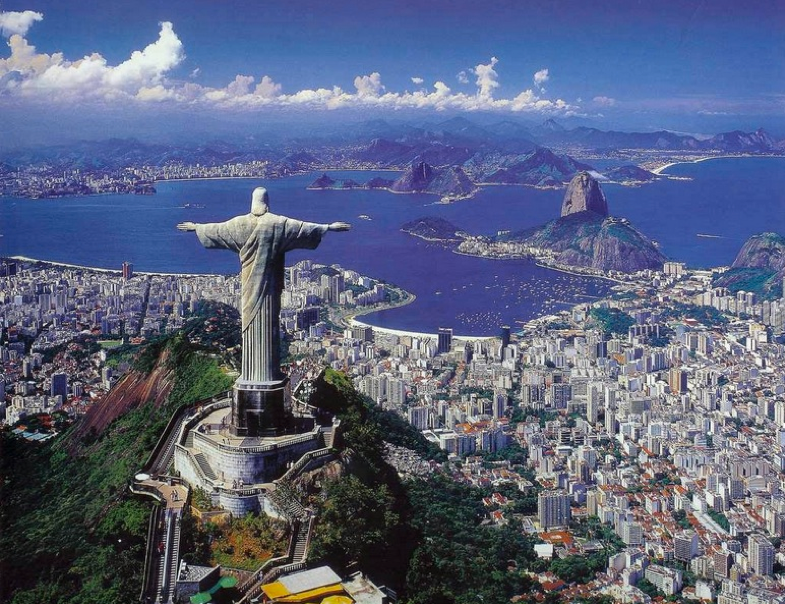 Departing from:

Sydney - Rio de Janeiro

Destination:

Lima - Sydney

Duration:

36 Nights

Travel Dates:

30/08/21 to 04/10/21
From
AUD$4,111
Price per person
Package Details
Overview
Amazing trip visiting the highlights of South America
Inclusions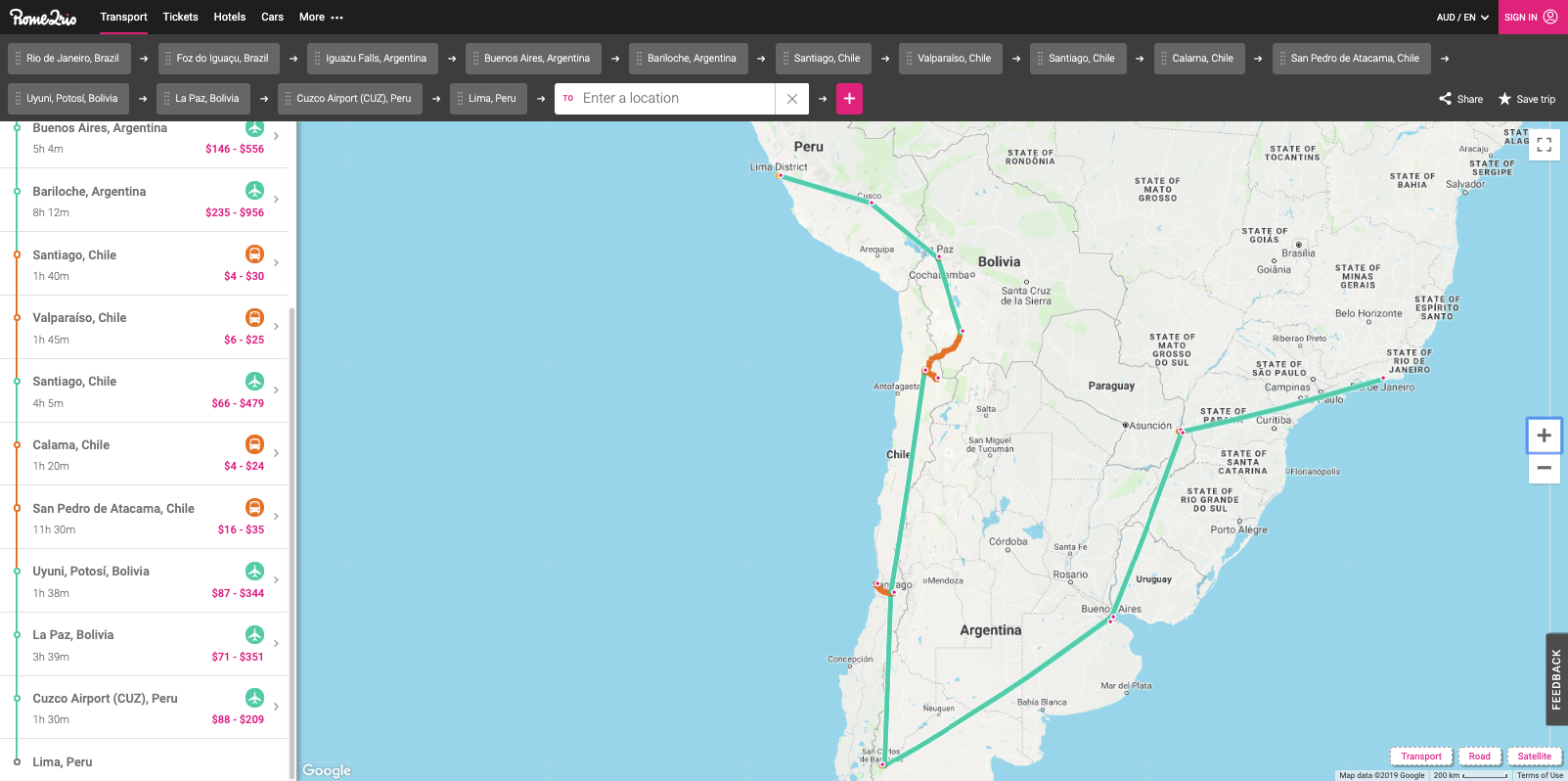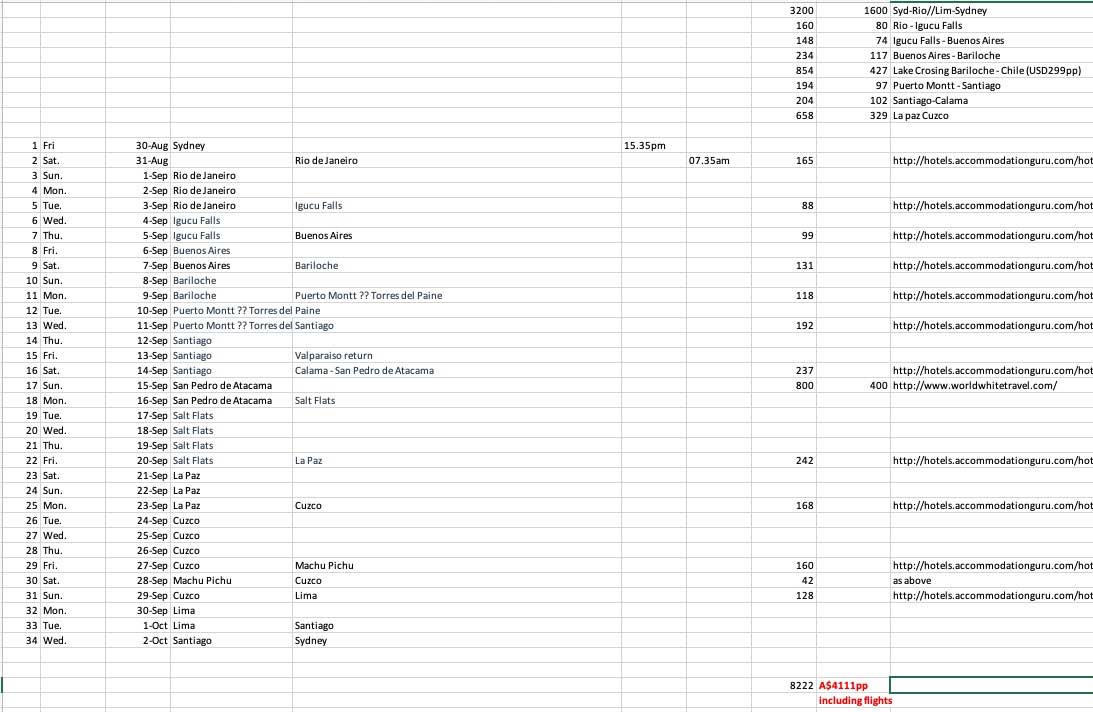 RIO DE JANEIRO – BRAZIL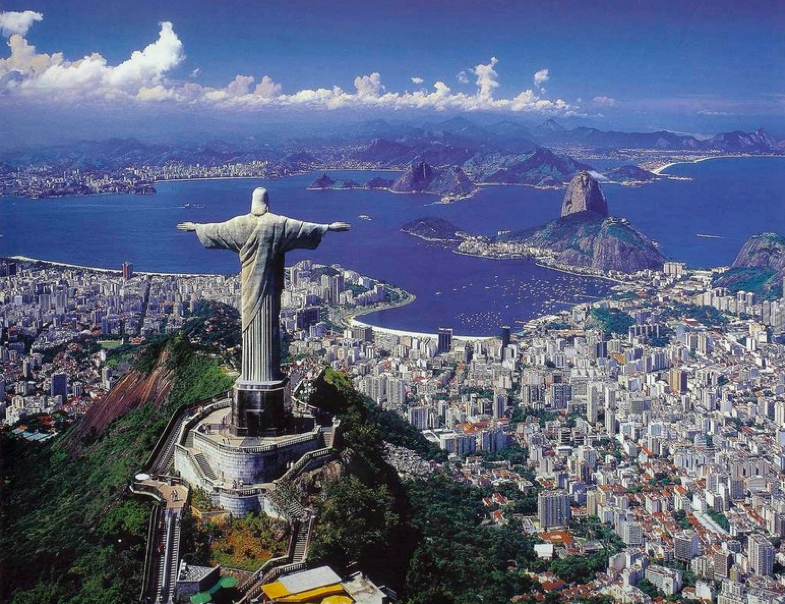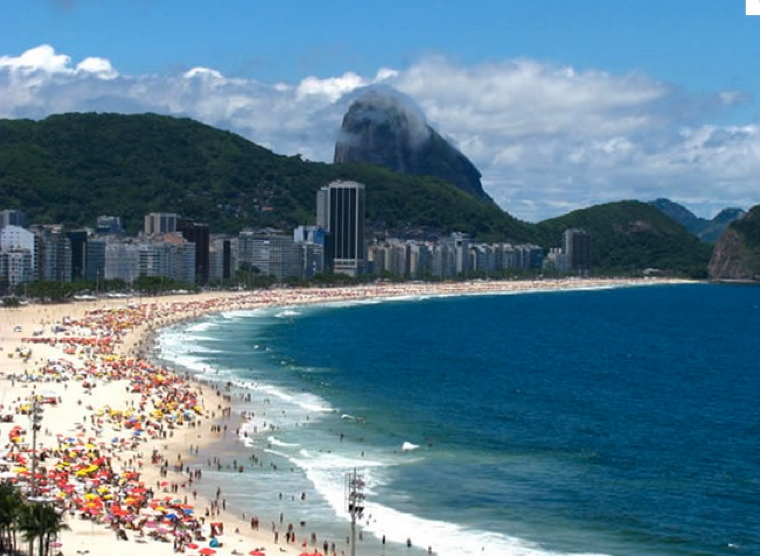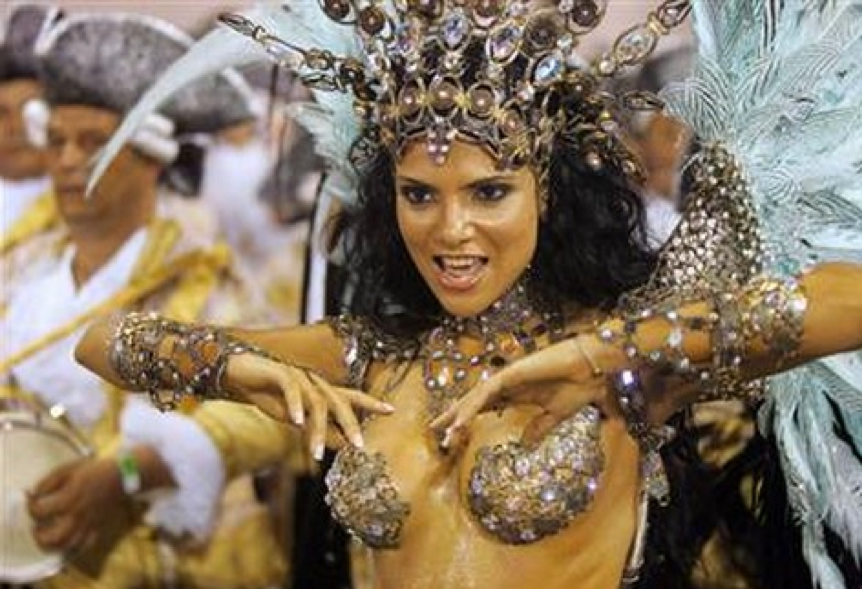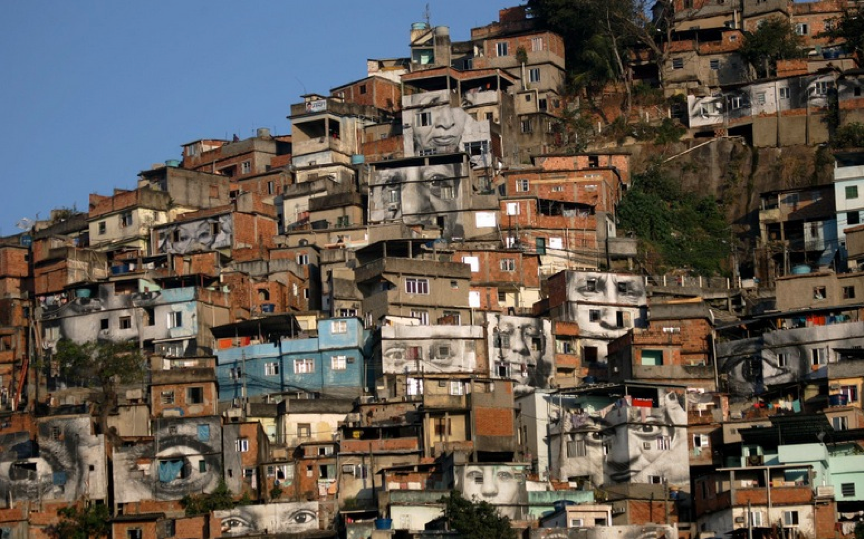 Suggestions:
(Just to get you in the mood – extracted from the Web)
http://www.frommers.com/destinations/riodejaneiro/2845010007.html
If You Have 1 Day
If you're like me — a pale-skinned gringo — it's an act of utter insanity on the first day to set foot on the beach during the peak afternoon sunshine. On your first day hit the beach early. Enjoy the clear air and an hour or so of tanning in the softer morning rays. Then head up to the Corcovado and see Rio laid out below you in all its glory. Stop in for a quick lunch at any of Rio's countless kilo restaurants, then in the afternoon head to Centro to explore what you've seen from on high. Wander old Rio, making sure to check out the Uruguaiana shopping district, and to poke your head into any one of countless baroque churches. Finish your walk with a nice cold chopp (beer) at a sidewalk cafe in Cinelândia, or in the countless patios in the Arcos do Teles. Have dinner back in the Zona Sul, at one of the top-notch restaurants in Leblon. If it's a Saturday in pre-Carnaval season, go see a samba school rehearsal. Or find a botequim or restaurant that plays music and enjoy Rio until the wee hours.
If You Have 2 Days
On your second day get some culture. Go see the Museu de Arte Moderna (MAM), or if painting's not your thing see the Museu Histórico Nacional, the Forte de Copacabana, or Ilha Fiscal. Have lunch overlooking Sugarloaf (Pão de Açúcar) at the Circulo Militar in Urca. Afterward, work off those calories by climbing up to the Pão de Açúcar's peak. Reward yourself for your efforts by having dinner at the Porcão on Flamengo beach — all-you-can-eat Brazilian barbecue, with a view of the bay and the Sugarloaf thrown in. In the evening, go for a drink, some dancing, and some live Brazilian music at any of a number of spots in Lapa.
If You Have 3 Days
In the morning take the old streetcar across the Arcos da Lapa to the quirky hilltop neighborhood of Santa Teresa. See the Museu Chácara do Céu. Enjoy the view at the Ruin Park, or have lunch in an outdoor cafe. In the afternoon, go hang gliding. Soar above the beach, feeling the wind, admiring the mountains and the waves below. Or if that's a bit too much, take a hike in the rainforest in Tijuca National Park, or stroll amid the stately palm trees in the Jardim Botânico. In the evening, stroll the walkway round the edge of the Lagoa, or people-watch in the nightlife area of Baixo Leblon. Have a snack, a beer, or dinner at one of the many restaurants.
If You Have 4 Days or More
Take Marcelo Armstrong's Favela Tour through the huge and hidden neighborhood of Rocinha. Or check out the sights in Niterói across the bay. Try some extreme sports, like rappelling or rafting. Or take a gentle tour down the coast to the Museu Casa do Pontal and Grumari beach. If you've got several days to spare, go inland to the summer capital of Petrópolis, or the pretty historical cities of Paraty or Ouro Preto and Mariana. Or else head up the coast to Búzios and do some scuba diving or just hang out on the long white ocean beaches. Lord knows, you could even spend more time on the beach in Rio.
RIO – IGUACU FALLS (BRAZILIAN SIDE)
Iguacu Falls – Argentina/Brazil/Paraguay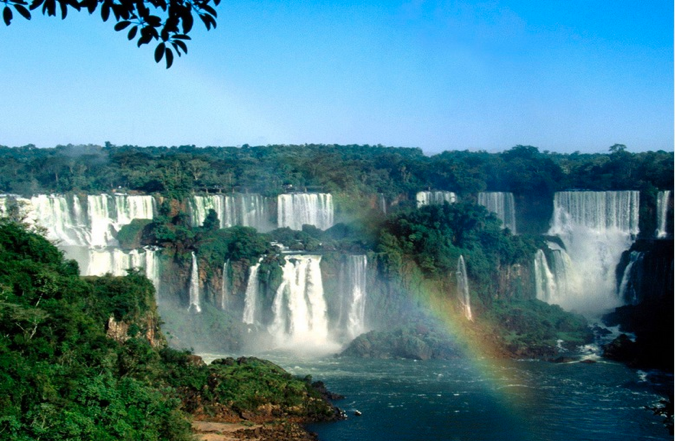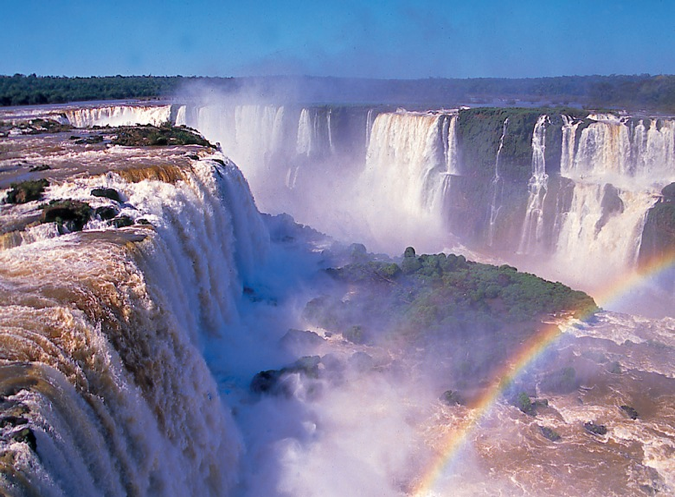 Stay for how long?
A minimum of two nights (if you are on a budget three nights) must be spent in Iguassu Falls in order to see the main attractions. In the past it was possible to see the sights and spend only one night, but now, because of a new system, more time is necessary to see both sides of the falls. A one night stay allows the visitor to see only half of the attractions and, even so, the visitor will be very tired on the next leg of his journey. A tight schedule can also cause worries about flights; many times flights can arrive late causing the visitor to miss something.
Also, on rainy days it is impossible to see the rainbows which form over the falls on sunny days. The best travel agents recommend a minimum of two nights, but if additional attractions are added to the itinerary, such as the Jesuit Missions in Argentina and Paraguay or any of the other options in the area, it's advisable to spend an extra night. Iguassu Falls is a wonderful green spot to relax in. Make your visit here unforgettable; don't rush yourself.
Foz do Iguaçu
For Tupi Guarani Indians the word iguaçu means 'great water' which is probably one of the bigger understatements in the history of geography. Foz do Iguaçu is overwhelming. It is not only the sheer size and volume of the falls but also the feeling of power and the noise that makes them so impressive. You don't just look at the waterfalls, you feel them. A human being overlooking the Garganta del Diablo (Devil's Throat) falls at Foz do Iguaçu could be forgiven for feeling rather insignificant.
The only down side to seeing the falls is that afterwards every other waterfall you'll ever see will be met with disappointment. Once you climb Mt Everest there isn't anything bigger and when it comes to waterfalls Foz do Iguaçu is in much the same category.
The falls are UNESCO World Heritage listed on both the Argentinean and Brazilian sides. 70 percent of the waterfalls are on the Argentinean side but they face towards Brazil.
For anyone heading to South America Foz do Iguaçu falls into the 'must see' category. Foz is also one of those destinations which is popular purely because of the falls.
The big two questions answered.
Crossing the Brazilian border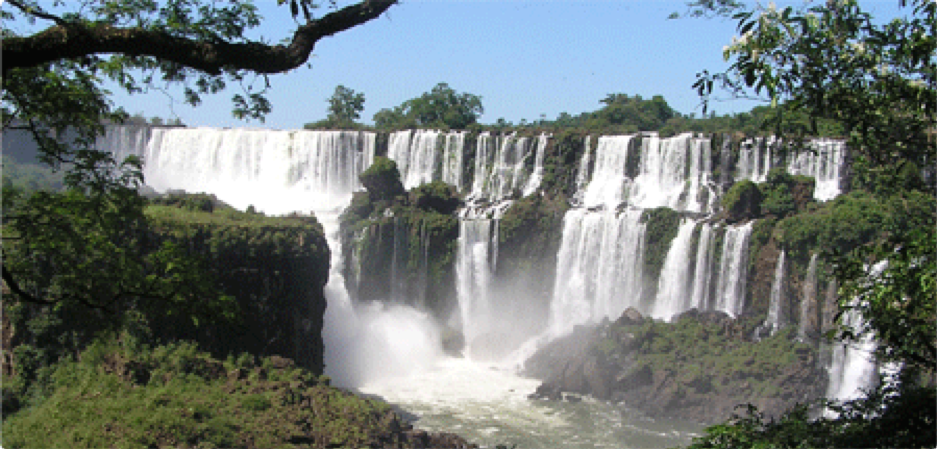 If you are on a tour or on a public bus and plan to continue your travels and therefore will not be returning across the border make sure you get your passport stamped. Public busses frequently drive straight through without stopping. This results in a lot of wasted time and a wasted taxi fare in order to double back to the border and get the stamps you need.
Foz do Iguaçu – How long does it need?
If you arrive during the morning this is a good first day afternoon excursion. The Brazilian side provides you with a good panoramic view of the falls. The park is 18km from the city centre and opens from 08.00 to 18.00 everyday and for an hour longer in summer but on Mondays the park is closed for maintenance and does not open until 13.00.
A whole day is recommended on the Argentine side and it is here you can get really close up to the waterfalls. Take food and drink with you because you don't want to lose time walking back to the main entrance to buy overpriced meals. A light plastic shopping bag is a good way to protect your camera. Waterfalls generate a lot of moisture in the air and if you go down to the bottom of the falls or take a boat ride you can expect to get wet (Note to girls, rethink the white top). Make sure you've got your walking shoes on because you're going to be doing a lot of it. A hat and sunscreen are also essential.
Two days on the Argentine side means that you can take as long as you want and not rush anything. If you feel you need a second day at the falls get your ticket stamped before leaving because admission for a second day is half price.
If you want to do other things like the bird park, dam or visit the junction of Brazil, Argentina and Paraguay then a third day should be enough to see everything without rushing. In summary a good trip plan would be to arrive in the morning, book into your accommodation, see the Brazilian side and bird park in the afternoon, see the Argentine side the following day, visit the dam in the morning and then leave in the afternoon.

Transport
A taxi to the downtown area from the airport will cost between $R25 and $R40. The public bus to the main city bus terminal costs around $R3 and takes about 40 minutes.
The main bus station in Foz do Iguaçu it located on Avenida Juscelino Kubitschek and from here you can catch buses to the waterfalls. The buses for the falls are marked Cataratas, run about every 20 minutes and will set you back $R3.70.
Besides the waterfalls there are several other attractions that provide interesting diversions around Foz.
Bird Park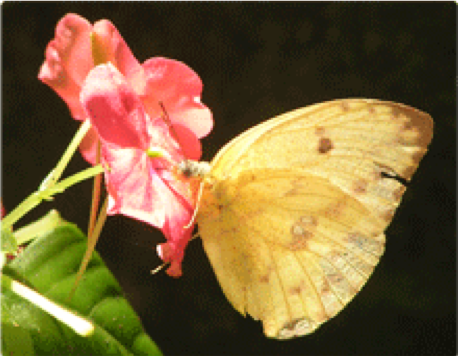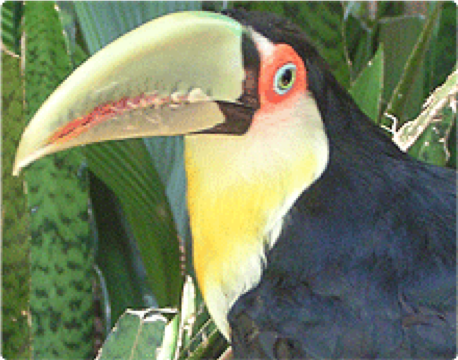 If a photo of toucan is what is missing in your life then the Parque das Aves(Bird Park) on the highway to the Brazilian side of the falls gives you the perfect opportunity to fill the void. The bird park is open from 08.30 to 19.00 and has more than 100 species of bird. This includes two large enclosures where you can come into contact with the birds. With a YHA discount card it cost $R25 for Brazilians which leads me to believe it will cost non Brazilians more.
Birds aside the park has a large population of butterflies, caiman, fish, turtles and apparently a boa constrictor.
The bird park is 12 km (7.5 miles) from town, opposite the entrance to the Iguaçu National Park. It is a further 8 km (5 miles) to the falls. For public transport, any bus with Parque Nacional (National Park) on the front will stop at the bird park. Otherwise it is a short taxi.
Open daily, including weekends and holidays.
Winter hours: 8.30 to 17.30
Summer hours: 8.30 to 18.00
Itaipu Dam
If you went to Vegas to see Hoover dam rather than lose your life savings in the slot machines then you're going to find yourself at Itaipu Dam. Itaipu Dam destroyed the Sete Quedas waterfalls which when measured in terms of volume of water made Foz do Iguaçu look like your bathroom tap. Now all that water goes to provide Paraguay and Brazil with hydroelectric power.
The Itaipu dam is the largest hydroelectric power station in the world (until China finishes off its environment with the Three Gorges Dam that is) and provides Brazil with almost 25% of its electricity needs and much of the foreign debt which it doesn't need. 90% of Paraguay's electricity comes from Itaipu which must make it very tempting for engineers to just flick a switch and literally shut down a country.
At Itaipu engineering fans can be dazzled with the statistics of how much concrete and steel was used to construct the dam whilst environmentalist can be appalled by the fact they destroyed a natural wonder in the name of progress. Tours are free but transport to the dam will set you back a staggering $R3.30. The introductory film shown at the start of the tour is one of the great propaganda films of modern times. I didn't know whether to laugh of cry.
Ciudad del Este – Paraguay
Other than for collecting passport stamps there isn't a real pressing reason to visit Ciudad del Este. For Brazilians it is a very popular activity because of the opportunity to buy cheap white goods and search vainly for their stolen car (about 50% of Paraguay's cars were originally stolen from either Brazil or Argentina). Paraguay also has a reputation for counterfeit goods. Brand name items at rock bottom prices may not be the bargain you hoped for. Cigarettes are another popular item. I once read (don't quote me) that Paraguayan factories had a capacity to produce 20 times the smoking needs of the country with article suggesting that everything else went across the border without the correct paperwork.
If you really want to go to Paraguay buses run regularly between Brazil, Paraguay and Argentina or you can take a taxi. A word of warning: The Ponte da Amizade (Friendship Bridge) can be very busy with traffic.
BUENOS AIRES – ARGENTINA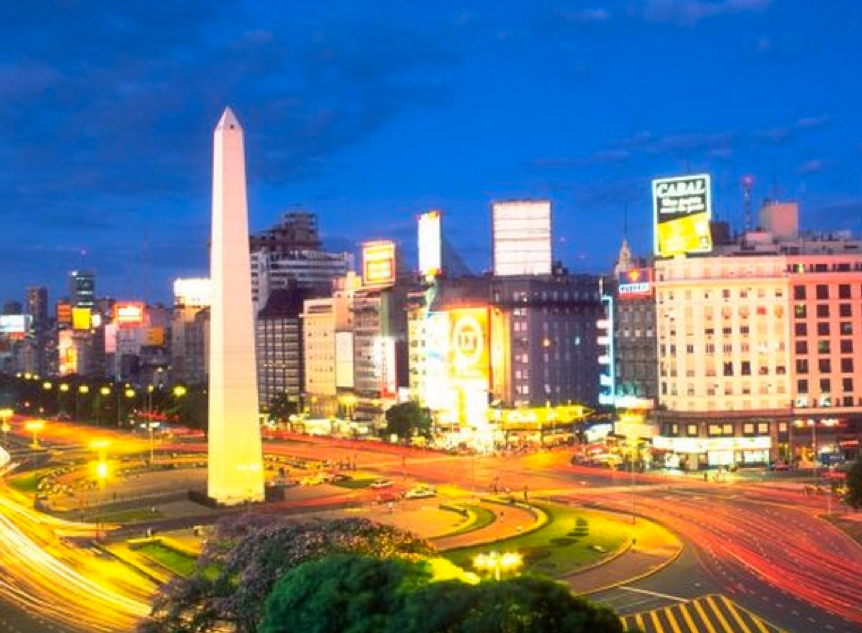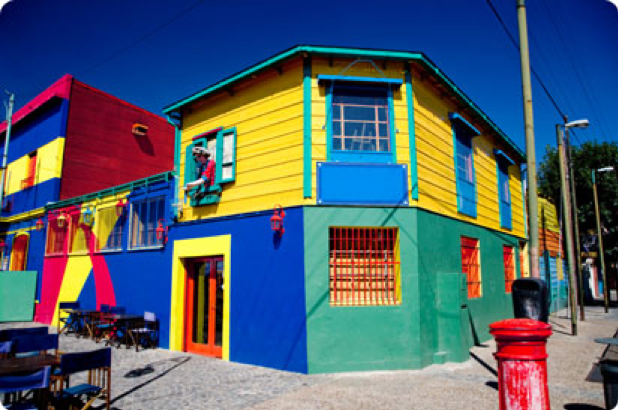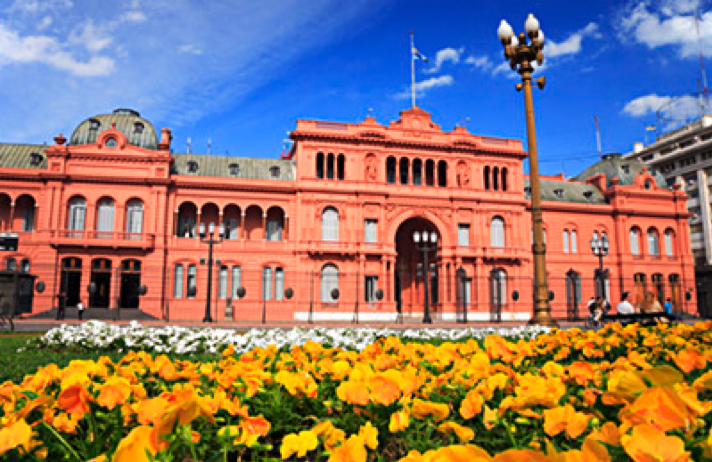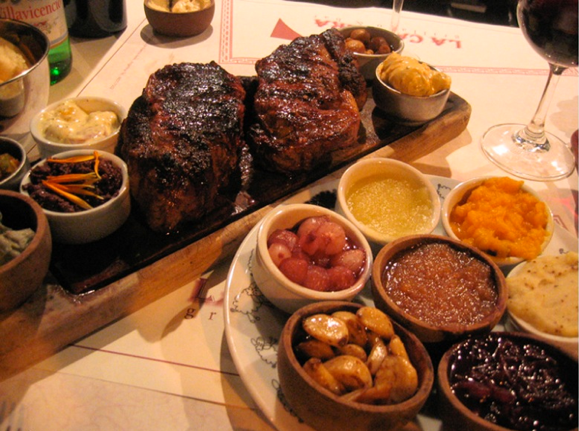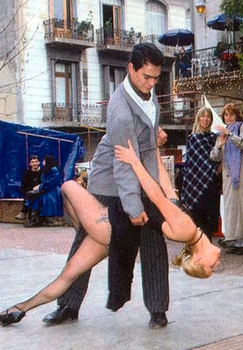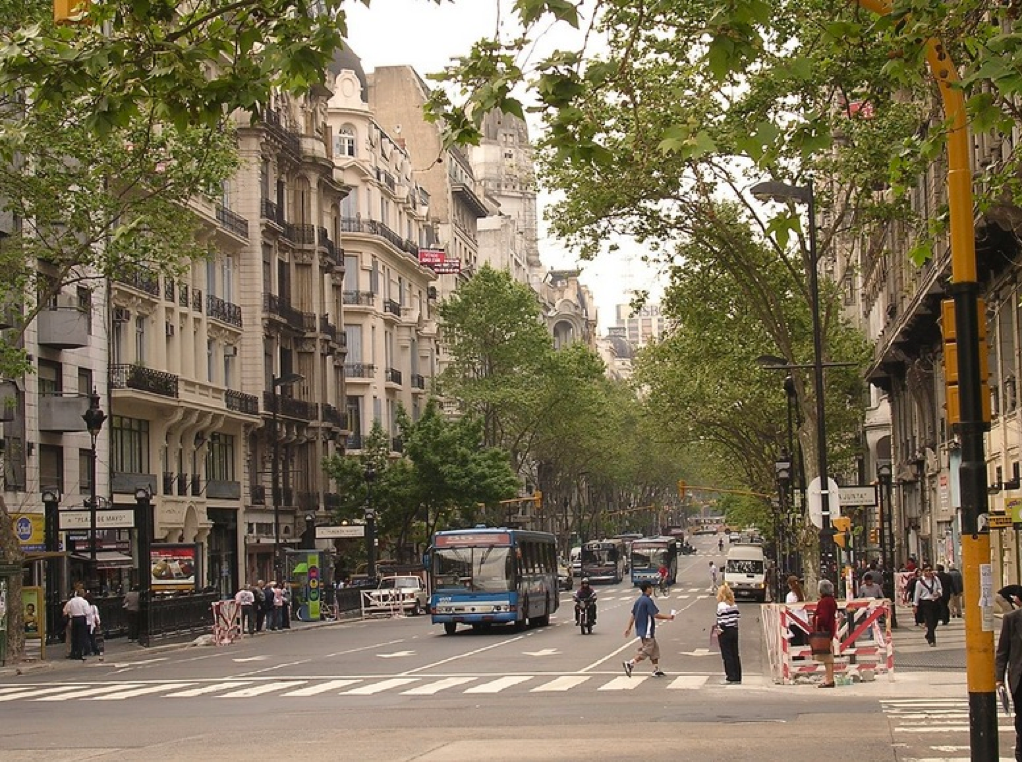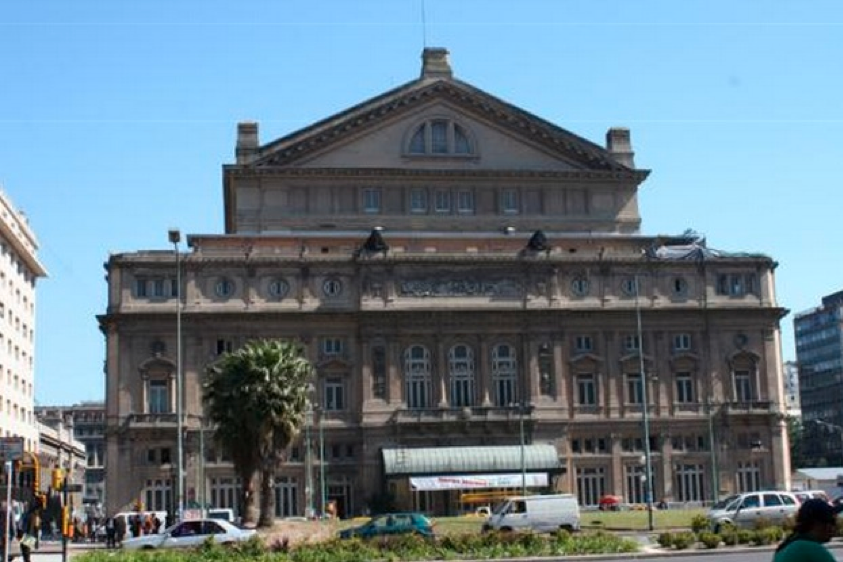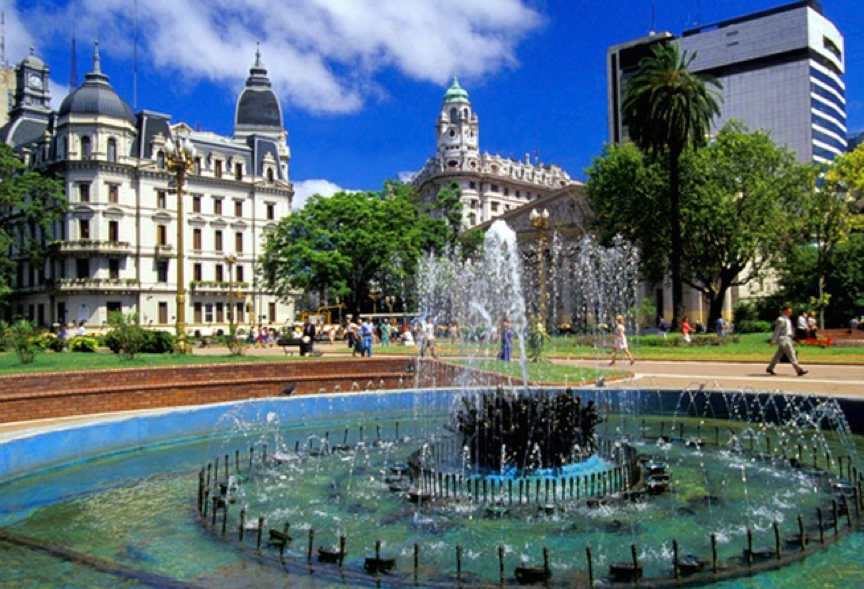 Suggested Itineraries
(Just to get you in the mood – extracted from the Web)
No length of time ever seems like enough in a city as wonderful as Buenos Aires. This itinerary takes you through 5 days in the capital — ideally a Wednesday to a Sunday. The route guides you through the best features of various neighborhoods. I've scheduled in plenty of downtime, too, in case you want to tango all night long and take it easy the following day (Buenos Aires, like New York, is a city that doesn't sleep).
1. Relaxing & Settling In
More than likely, you've arrived early in the morning after an all-night flight. Before you head out for the day, make reservations at Cabaña Las Lilas for dinner tonight. Afterward, head to Calle Florida to check out the shops at Galerías Pacífico and have a snack at Il Gran Caffe. Wander down to Plaza de Mayo and take a look at historic sites such as the Cabildo, Buenos Aires's original city hall, the Catedral Metropolitana, and the Casa Rosada, with Evita's famous balcony. Head back to the hotel for a much-needed nap before heading out to Cabaña Las Lilas for dinner. Certainly you've admired the view of Puerto Madero from your table, so have a wander dockside.
2. Historical Buenos Aires
I recommend exploring the historic center of Buenos Aires with a professional guide. As they lead you through the historic center of Buenos Aires, past the Plaza de Mayo and the turn-of-the-20th-century marvel Avenida de Mayo to Congreso, they'll explain how centuries of history and culture are reflected in the streets of Buenos Aires. Ride the wooden trains of theA line subte to station Avenida de Mayo. Have a coffee and medialunas at Café Tortoni, one of the city's most historic and scenic cafes, and try to catch the conversation of Buenos Aires locals discussing the latest issues. If it's a Thursday, return to Plaza de Mayo at 3:30pm for Madres of Plaza de Mayo, a weekly protest held by the mothers of the 30,000 young people who disappeared during the military regime between 1976 and 1982. Then head back to the hotel. In the evening, have dinner in the glorious gilded dining hall of Palacio Español.
3. A Day in Recoleta
Sleep in and have a late breakfast at your hotel. Have your hotel make dinner reservations at La Bourgogne, a fine French restaurant in the Alvear Palace Hotel. Then head to Recoleta Cemetery to pay homage to the most famous tomb in the city, Evita's. Be sure to wander around and see many of the other tombs, all glorious works of art. Around the corner from the cemetery, head to the Centro Cultural Recoleta and check out the newest art exhibit. If you've brought the kids along or you're feeling young at heart, don't forget to visit the children's section with its interactive science exhibits. Afterward, head across Plaza Francia and grab a coffee at La Biela, one of the most famous cafes in the city. After this much-needed break, it's time to do some shopping along Avenida Alvear. Stop into such stores as Polo Ralph Lauren, built into a grand mansion. If you've been shopping for hours, you're just in time for your reservation at La Bourgogne.
4. Palermo
After breakfast, head to Plaza Italia and take a walk around, enjoying the contrast of the green trees against the white-marble buildings lining this part of Avenida Santa Fe. Head to the Zoological Gardens and check out the animals, after buying special food to feed them. Afterward, wander the parks along Avenida Libertador, heading toward Museo Nacional de Bellas Artes. Swing by the hotel, freshen up, and head out again for dinner at Casa Cruz, in Palermo Viejo, one of the city's best places to be seen on a night out. Then visit Bar Isabel next door, a watering hole popular among models.
5. San Telmo & Tango
Head to Plaza Dorrego for the Sunday San Telmo Antiques Fair, one of the most enjoyable highlights of Buenos Aires. In this open-air bazaar, you can buy small antiques and souvenirs to bring home, while watching live tango performances. (Keep an eye on your pockets while you watch.) Then grab a late lunch at the atmospheric Bar El Federal. Head up Calle Defensa to take a look at more antiques in the numerous shops lining the street, such as Galería El Solar de French. Head back to the hotel and freshen up. You're having dinner tonight at El Viejo Almacén. Watching their show is a great way to end your 5-day stay in Buenos Aires.
BARILOCHE – ARGENTINA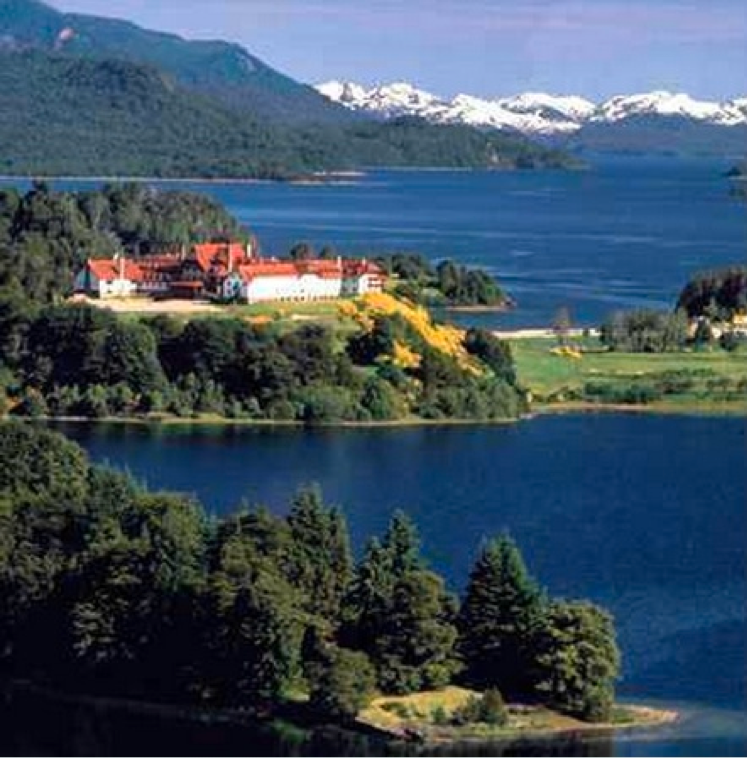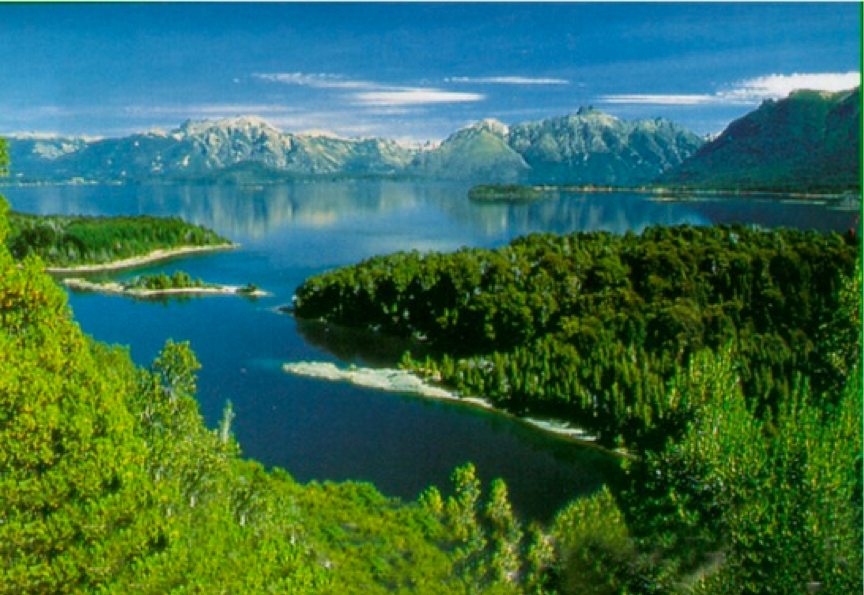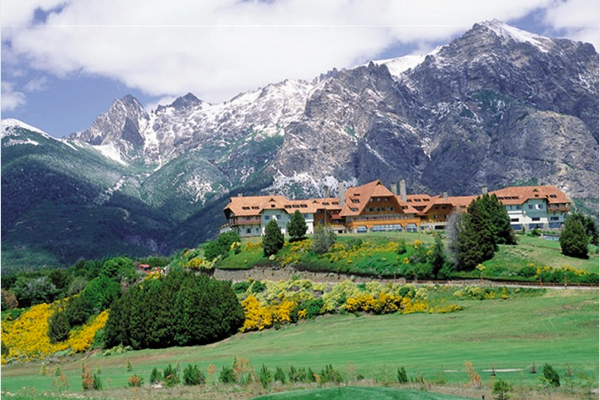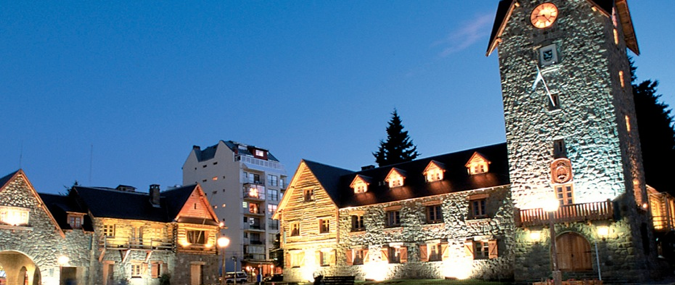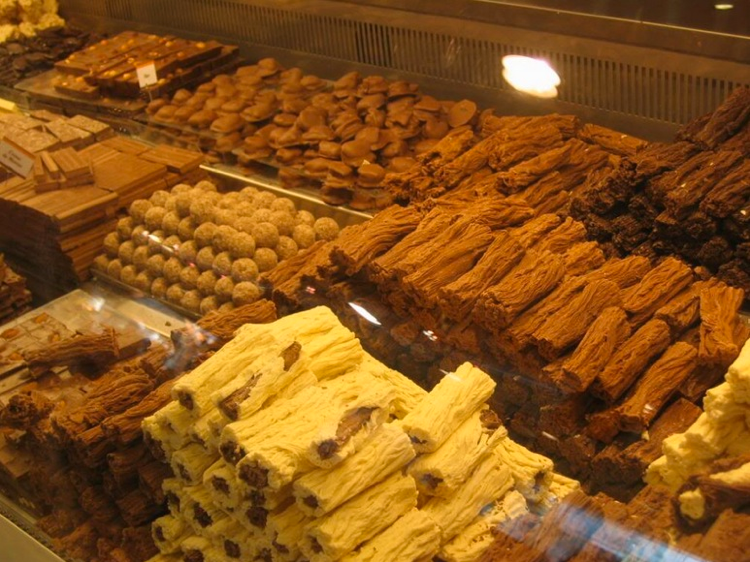 Bariloche – chocolate capital of the world
The "queen" of the Andean Lakes District is, undoubtedly, the city of San Carlos de Bariloche. It's located on the South margin of Lake Nahuel Huapi, inside the National Park of the same name, in the Province of Rio Negro. Bariloche unfolds its beauty throughout the lake's shore, along one long coastal avenue named Exequiel Bustillo, which extends up to Hotel Llao Llao, approximately 25 km. away from downtown.
Any time of the year, from San Carlos de Bariloche, you can enjoy the attractions that nature offers.
In winter the range of winter sports, going from ski to mountain biking, snowboard, snow polo and paragliding can be practiced in Cerro Catedral (less than 20 Km from town). There you find all the necessary structure: rinks, cable cars, hotels, tea houses, shopping centers, sport schools, rental of equipment and general assistance.
In summer, the offers enlarge with fishing activities, trekking, horse riding, rafting and all the traditional excursions to the most attractive spots of the region including the trip to Chile along the lakes.
Lots to do in Bariloche
(It is like the Queenstown of South America)
http://www.interpatagonia.com/bariloche/paseos_i.html
ANDES LAKE CROSSING (Bariloche, Argentina -> Puerto Montt – Chile)
http://www.lakescrossing.com.ar/index.php?option=com_content&view=article&id=89&Itemid=99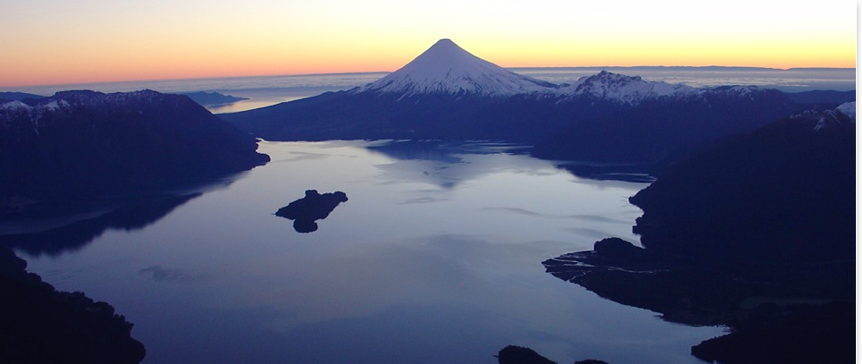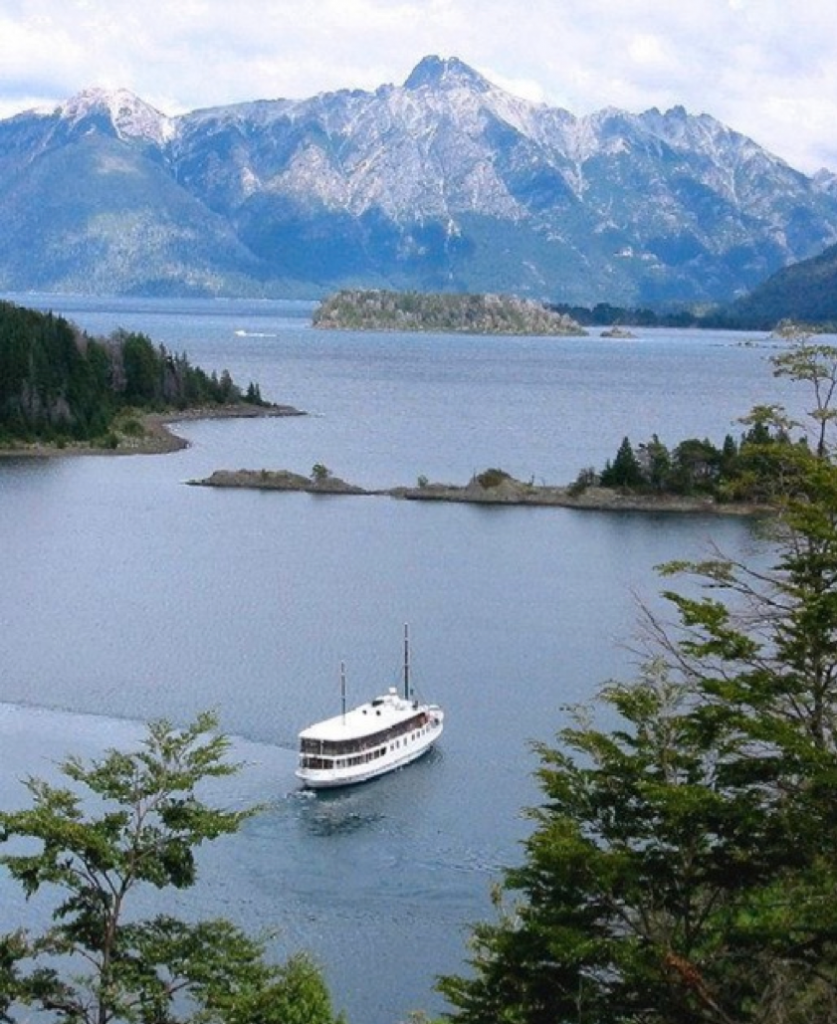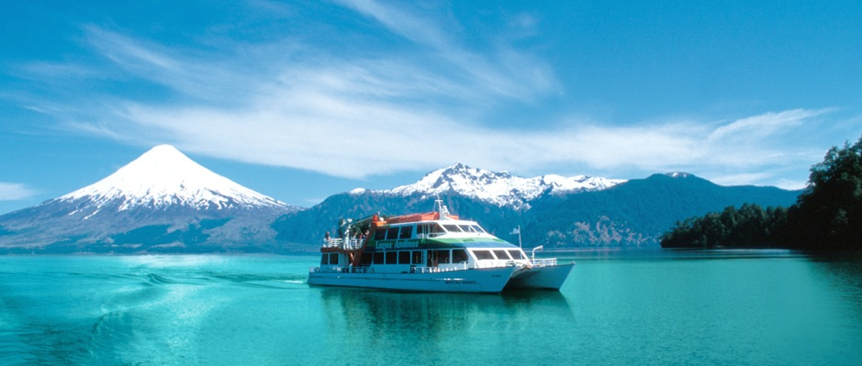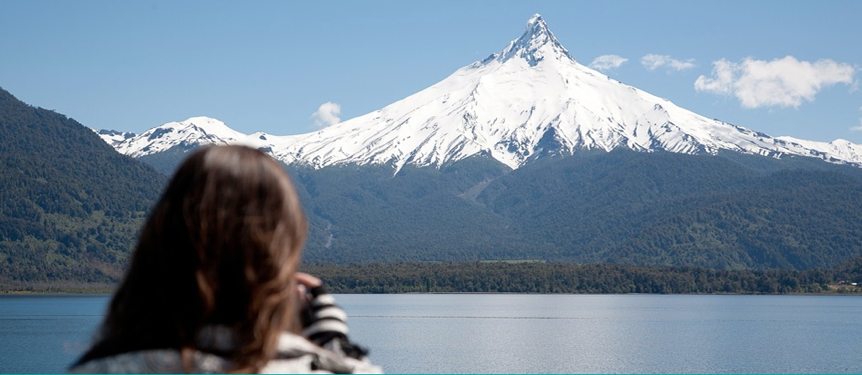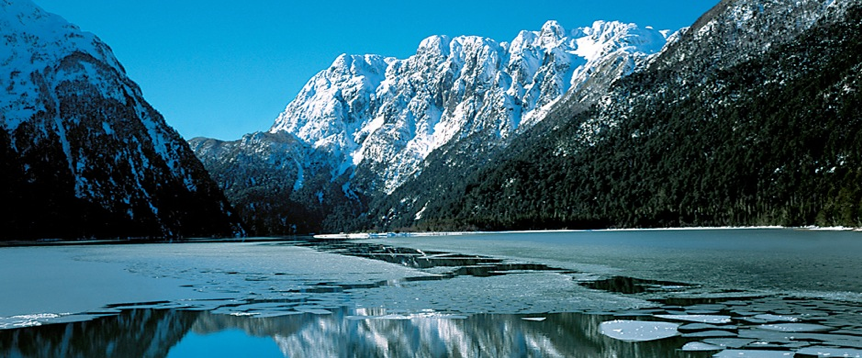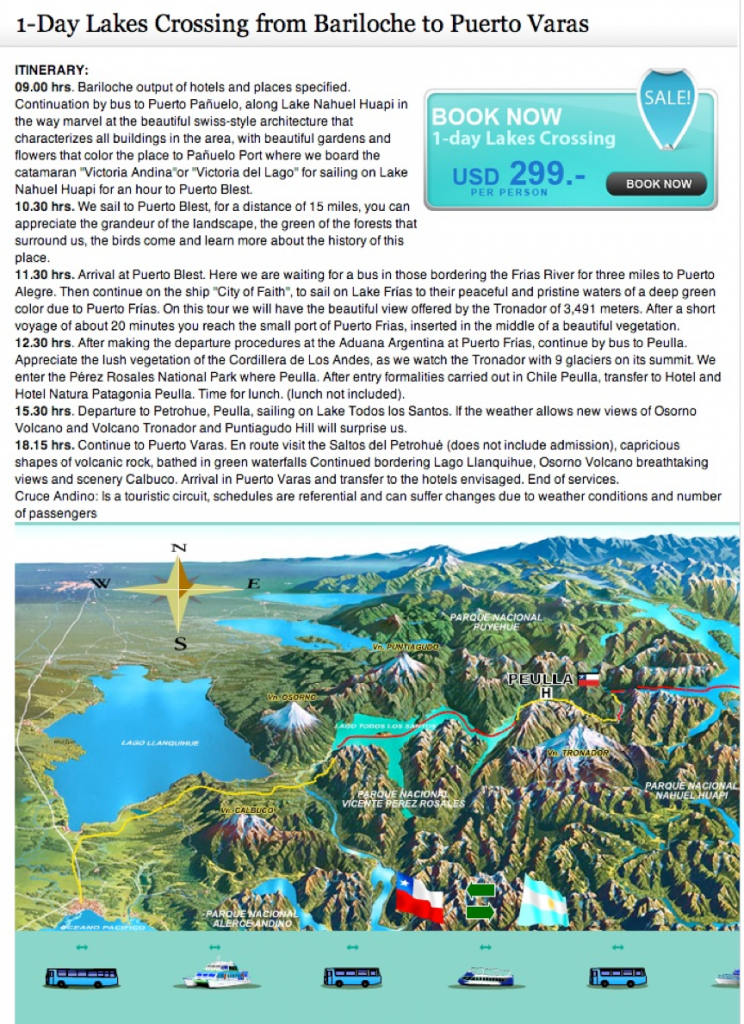 PUERTO VARAS
20km (12 miles) N of Puerto Montt; 996km (618 miles) S of Santiago
Puerto Varas is one of Chile's most charming villages, located on the shore of Lago Llanquihue. Like Pucón, it is an adventure travel hub, and it is also the gateway to the Parque Nacional Vicente Pérez Rosales. Unlike its neighbor Puerto Montt, 20 minutes away, it is a spruce little town, with wood-shingled homes, a rose-encircled plaza, a handsomely designed casino, and an excellent tourism infrastructure that provides all the necessary services for visitors without seeming touristy. It can get crowded during the summer months, but not as busy as Pucón, seemingly because of its distance from Santiago. The city was built by the sweat and tenacity of German immigrants, and later it became a port for goods being shipped from the Lago Llanquihue area to Puerto Montt (mostly timber). Today most of the area's middle- and upper-middle-class residents call Puerto Varas home and commute to Puerto Montt and other surrounding places for work.
Puerto Montt – Southern Chile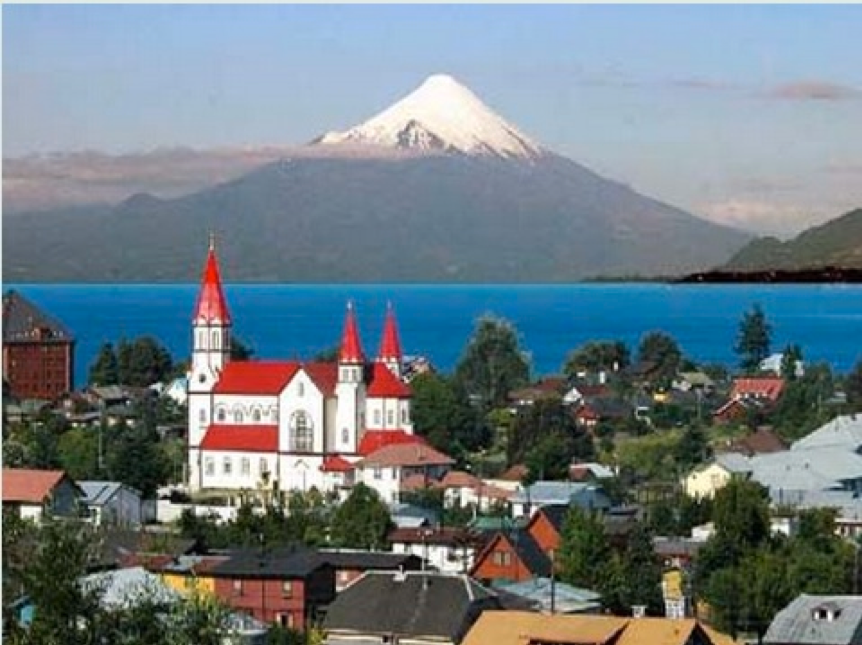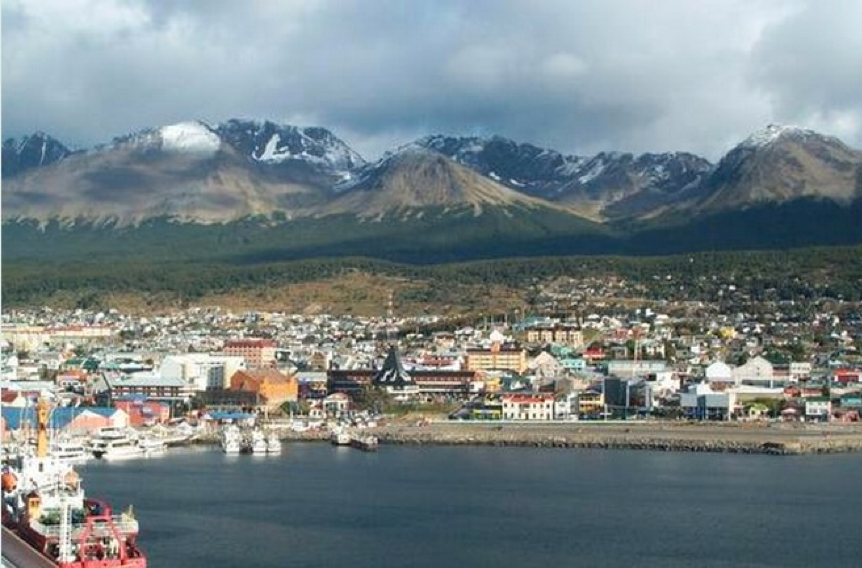 A region as beautiful and as neatly organized as the Lakes District must have an administrative and commercial capital. That honor is bestowed upon Puerto Montt. While generally out of synch with the rest of the Lakes District (not on a lake, not tranquil, not offering any outdoor activities and, according to everyone except for the Puerto Montt tourist bureau, not scenic) Puerto Montt does play an important role as a port, transportation hub and regional business center. It is growing exponentially and offers all of the goods and services that you may need as a traveller. That said, few people spend more than a day or two here in transit. Most visitors who want to stay in the general vicinity opt to sleep in nearby (and considerably more attractive) Puerto Varas. Puerto Montt does have a few charms including its quirky port area, Angelmó, which is full of tiny seafood restaurants and crafts shops.
SANTIAGO – CENTRAL CHILE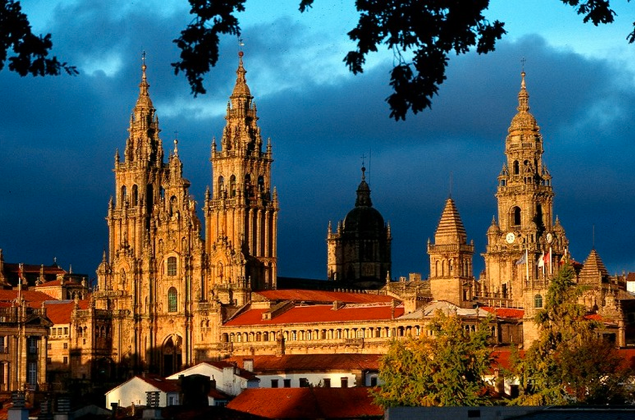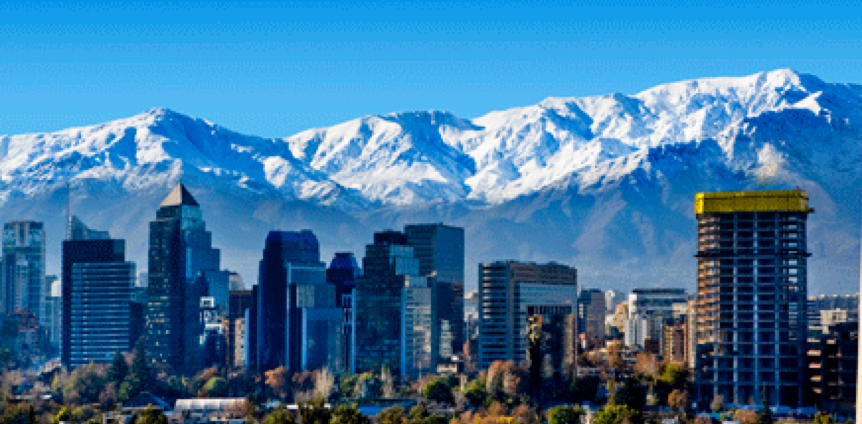 Arrive and get settled in Santiago. Head to Cerro San Cristobal and its Metropolitan Park for sweeping views of the city and to get your bearings. Afterward, take a stroll around the bohemian Barrio Bellavista and pay a visit to La Chascona, the former home of Pablo Neruda and now a museum. Head to the Mercado Central for a typical Chilean seafood lunch and watch fishmongers shuck and fillet. Once refueled, walk to the Plaza de Armas to visit the city's best museum, the Museo Chileno de Arte Precolombino. Take a peek at the Palacio de la Moneda, at Plaza de la Constitución, before heading over to the streets of Bellavista, where you can peruse the artists' galleries and shops before enjoying an afternoon cocktail at one of the area's bars. Later that evening, order a frosty pisco sour and dine on traditional Chilean bistro food at Bar Liguria.
VALPARISO – CENTRAL CHILE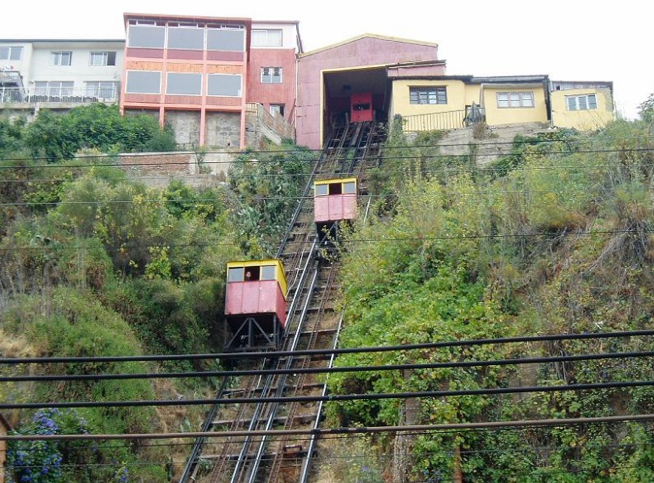 VINA DEL MAR – CENTRAL CHILE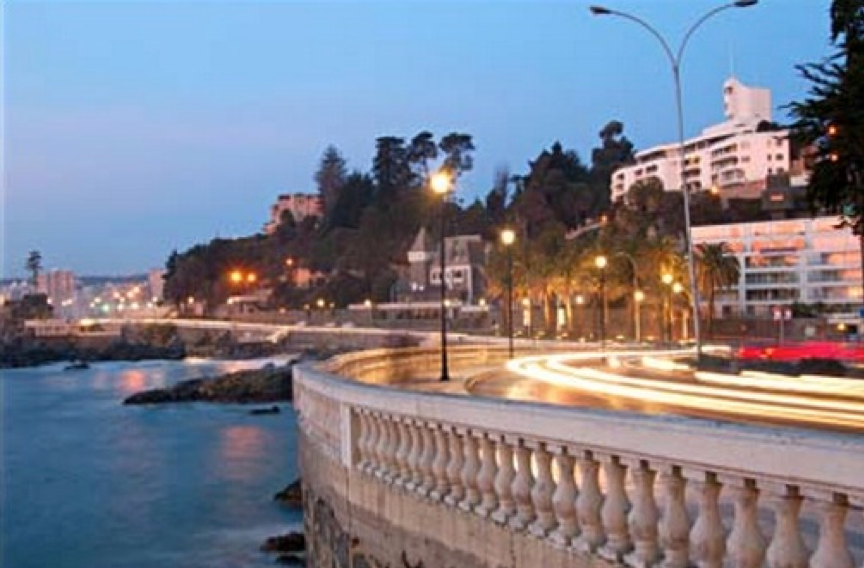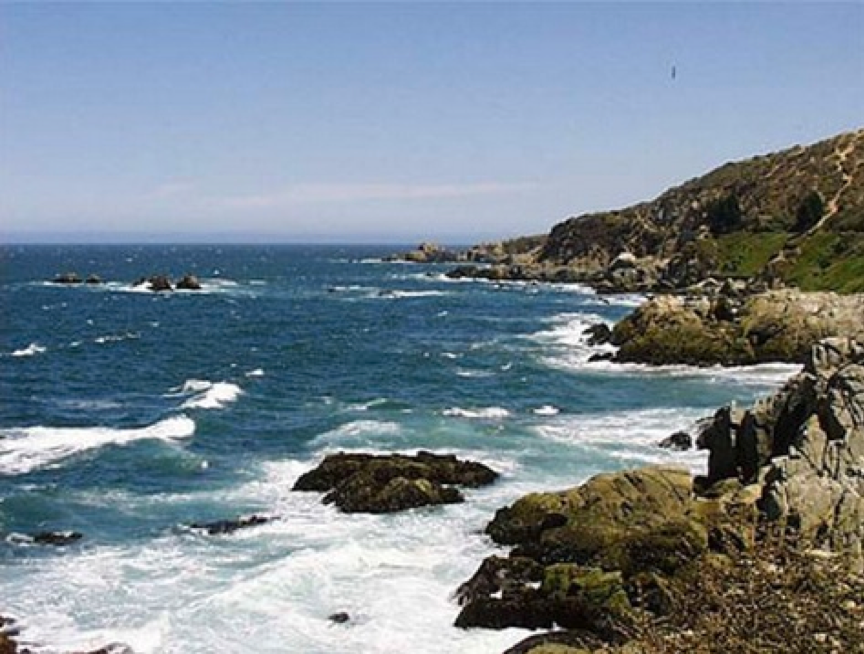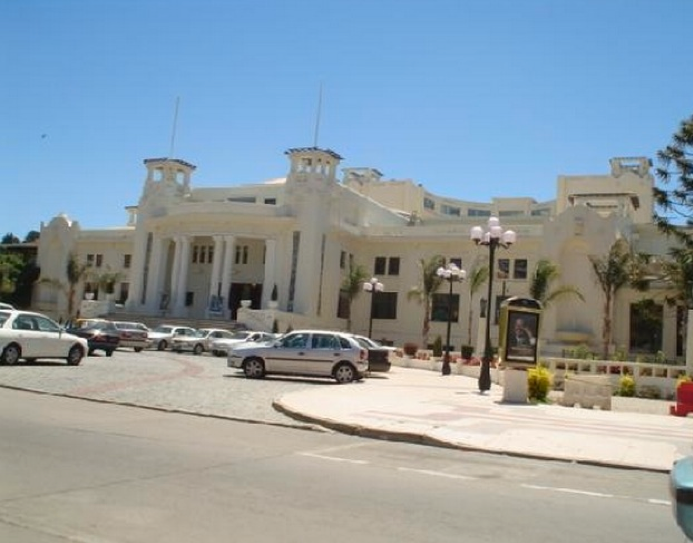 Chile's fourth largest city, Vina del Mar in Valparaiso, is also a popular summer beach resort. A Mediterranean climate prevails and an appealing array of sandy strips beckons, including Renaca, Miramar, Las Salinas and Casino. Renaca's calm waters and great waves make it a hit with families.
Back to Santiago and fly to Calama
Take an early morning, 2-hour flight to Calama. then drive 1 hour to the eerily beautiful San Pedro de Atacama. Spend the afternoon getting to know the artsy colonial town, or walk or rent a bike and pedal out to the Pukará de Quitor. During the next 2 days (you may not have the time), you can take your pick from a host of tranquil activities: visiting the archaeological ruins of Aldea de Tulor and touring the town's outstanding archaeological museum; admiring the sunset at Valle de la Luna; or floating on salty water at Laguna Sejar. Travelers with more gusto can take the early morning tour (4am) to the high-altitude Geysers del Tatio, finishing with a soak in the hot springs called the Baños de Puritama. Adventure lovers can mountain bike or horseback ride in theValle de la Muerte, join a 4×4 trip up to the high-altitude lakes Meñique and Miscanti, or even climb a high-altitude volcano (this must be done on the fourth day, in order to acclimatize beforehand).
SAN PEDRO DE ATACAMA, CHILE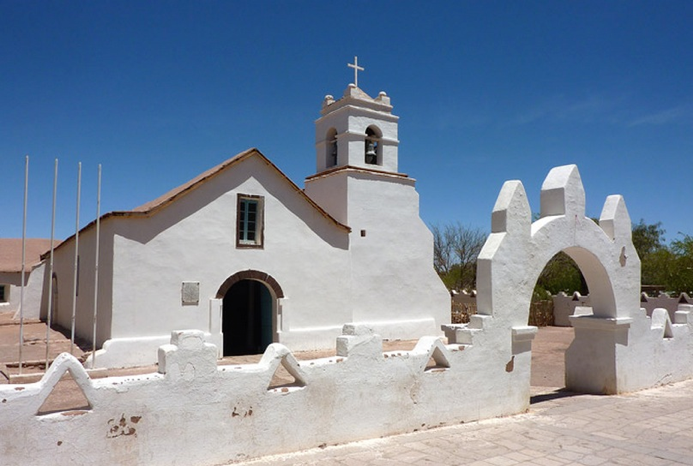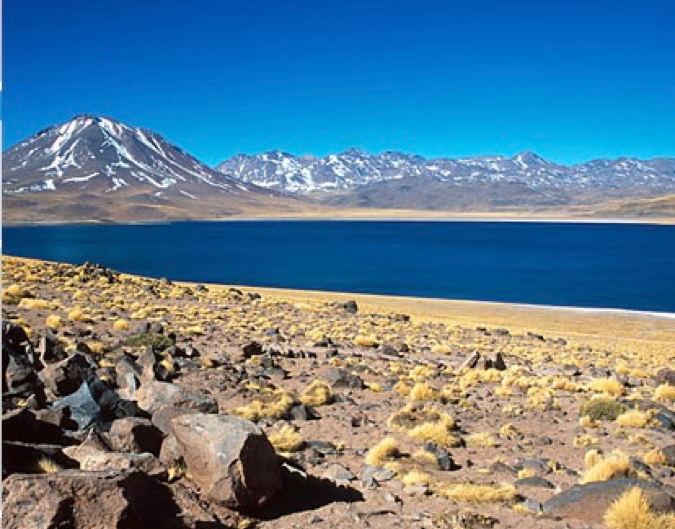 BOLIVIA:
Salt Flats – Uyuni – Bolivia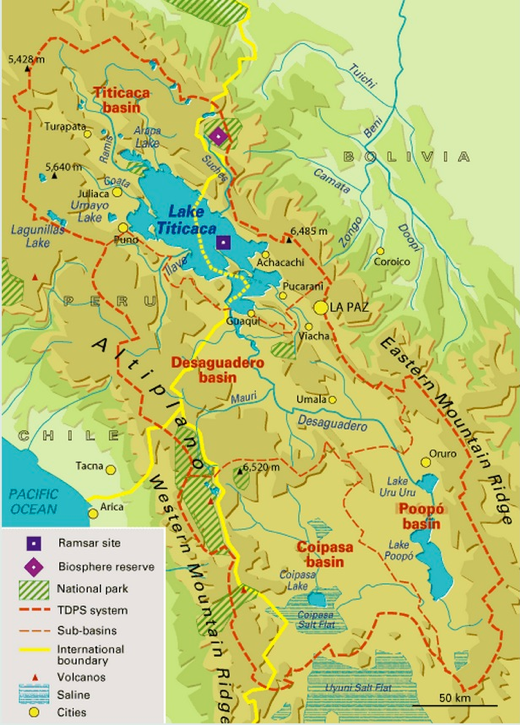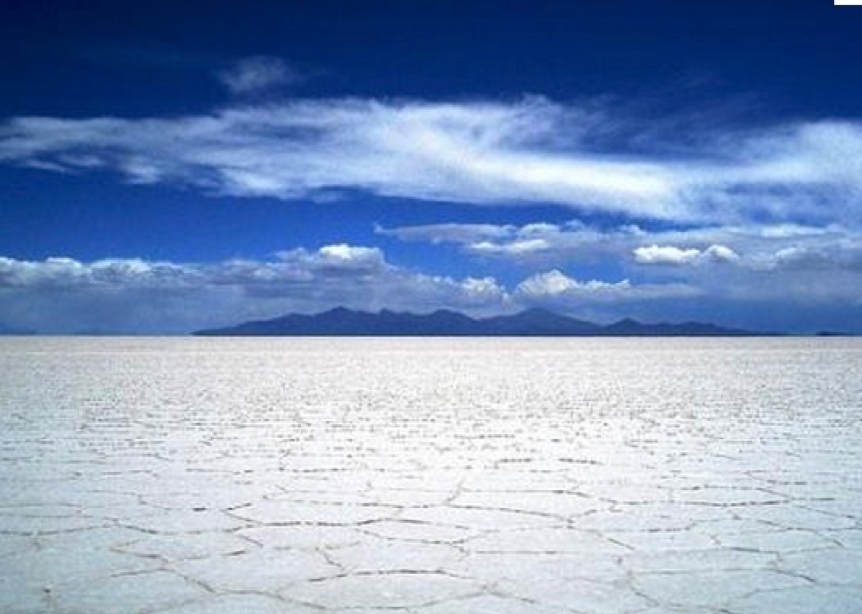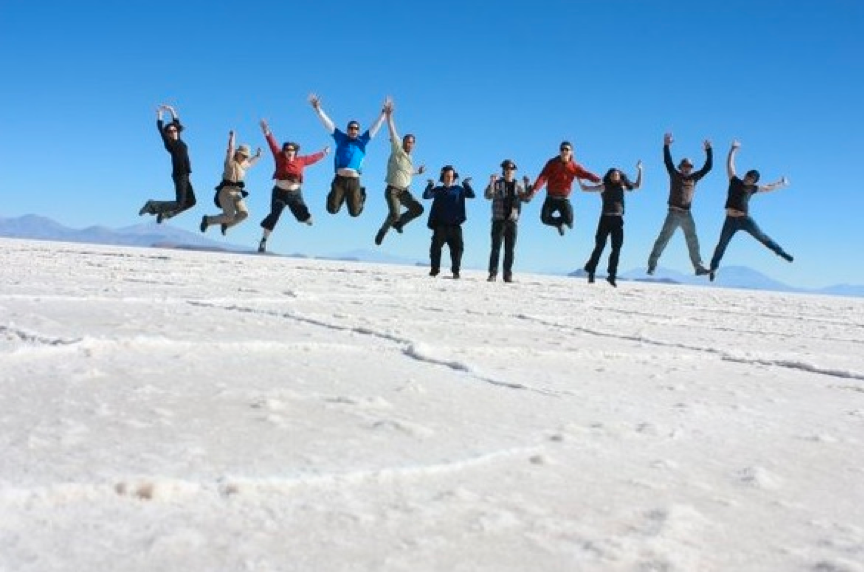 Probably the least common way to tour the region is by coming from San Pedro de Atacama in Chile. This is a great option for anyone already in Chile and you still get to see all the major sites as the Uyuni tours.
Tips:
• The tour companies go out of business, switch owners, hire new drivers, and replace vehicles so often that online reviews of the different companies can be outdated. A better way to feel out the best company is to just ask a few travelers returning from tours who they went with and what their experience was.
• You can book 2, 3, 4, 5, and 6 person tours with the price going down depending on how many people you put in each car. Trust me, don't book a 6 person tour; you'll be crowded and it wont be worth it.
• Looking for the best price? Find another couple looking to book a tour and book all 4 people at once. If you play your cards right, you might be able to get a 4 person tour but the cheaper 5 person tour price
La Paz – Bolivia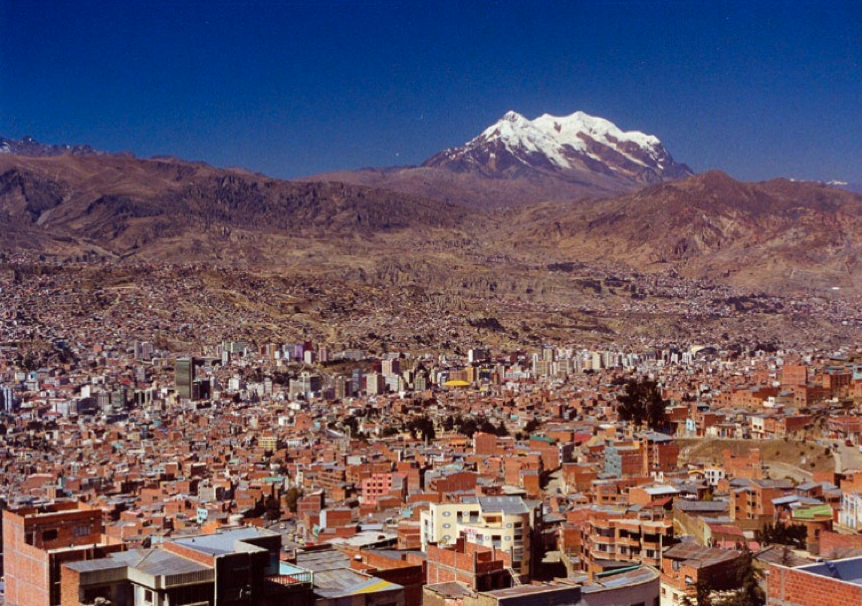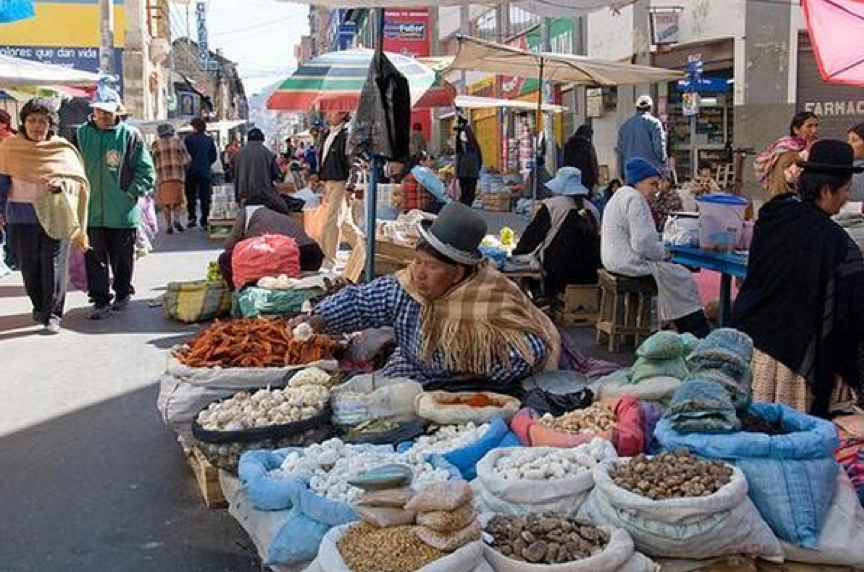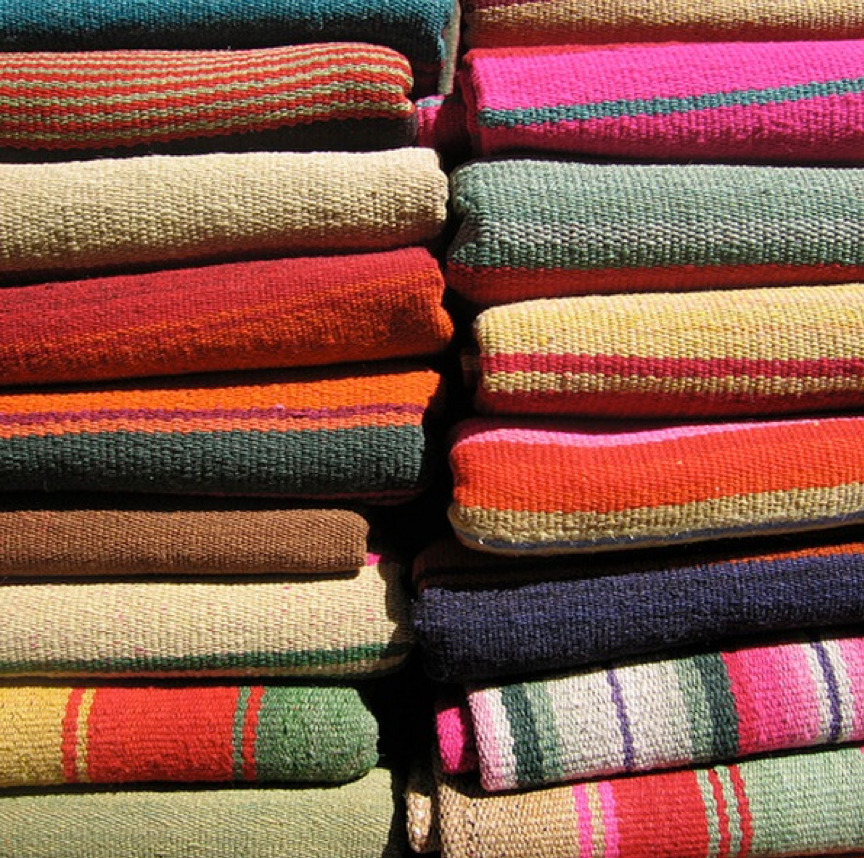 (Just to get you in the mood – extracted from the Web)
Soak up the atmosphere (and frequent rain showers) of a bustling market city lost in time. Mingle with the throngs of Indians in bowler hats and petticoats as you browse for something exotic at the Witches' Market.
Next, stop off at the Museo de la Coca and chew the infamous cud. The next day explore the historical Plaza Murillo and the fascinating textile exhibit at the Museo Nacional de Etnografía y Folklore. Catch some live music and dance at a peña such as Casa de Corregidor (the House of Corrections).
World's most dangerous road – Bolivia (Optional)
A Daredevil Mountain Ride
Bike down the most dangerous road in the world from La Paz to Coroico, or if that's too dramatic, just watch the beautiful scenery from the security of a tour bus (not much safer!)
http://www.gravitybolivia.com/index.php?mod=tempview1&id=1251406369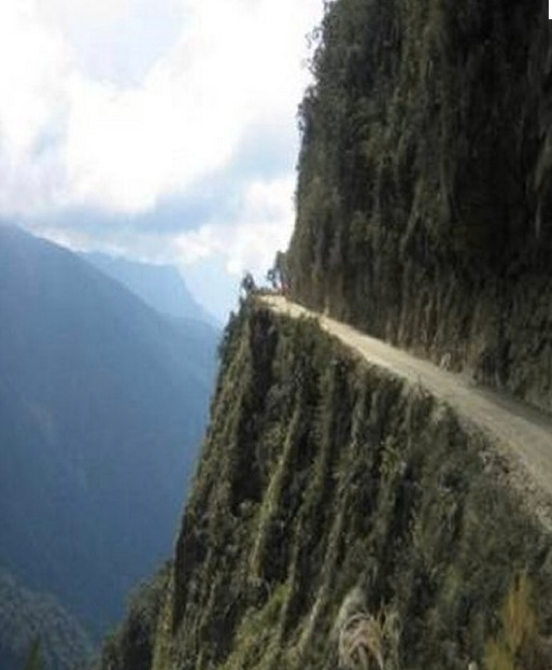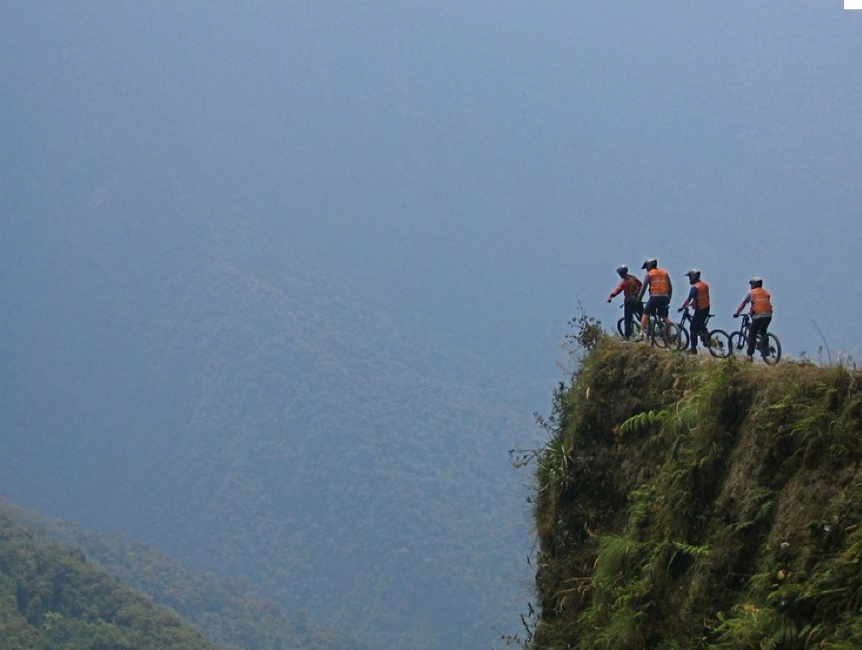 Lake Titicaca – Bolivia (crossing to Peru)
(my suggestion would be to fly from La Paz to Cusco and do a day trip from La Paz to Lake Titicaca)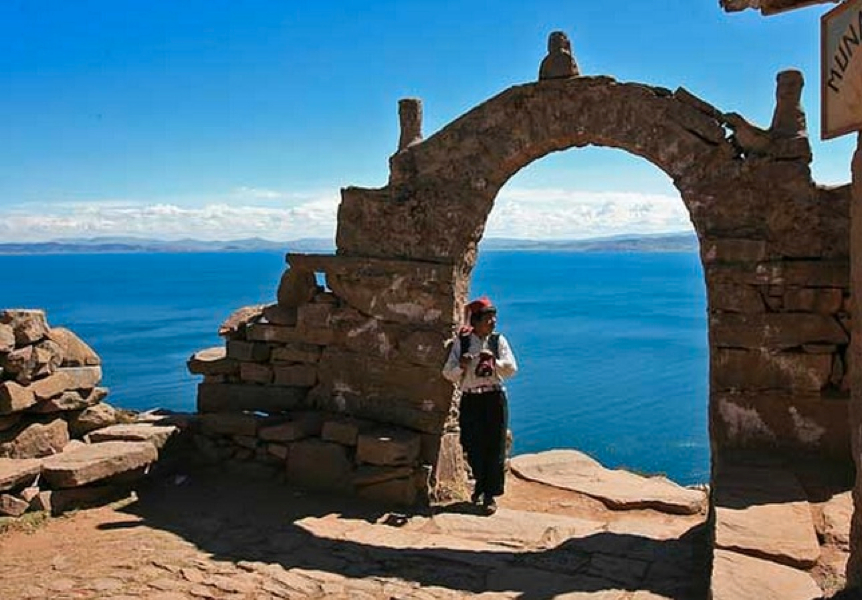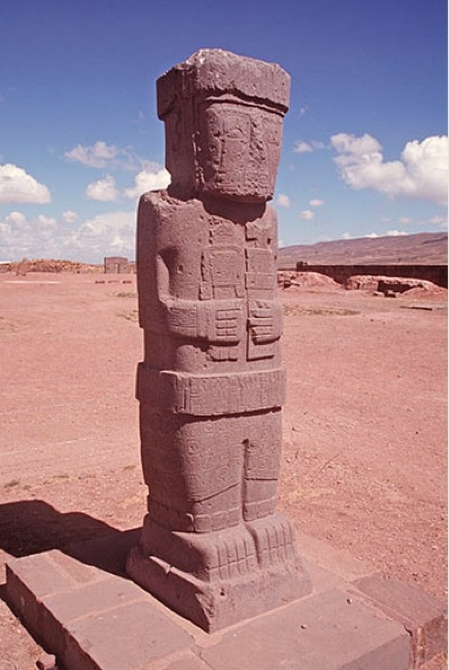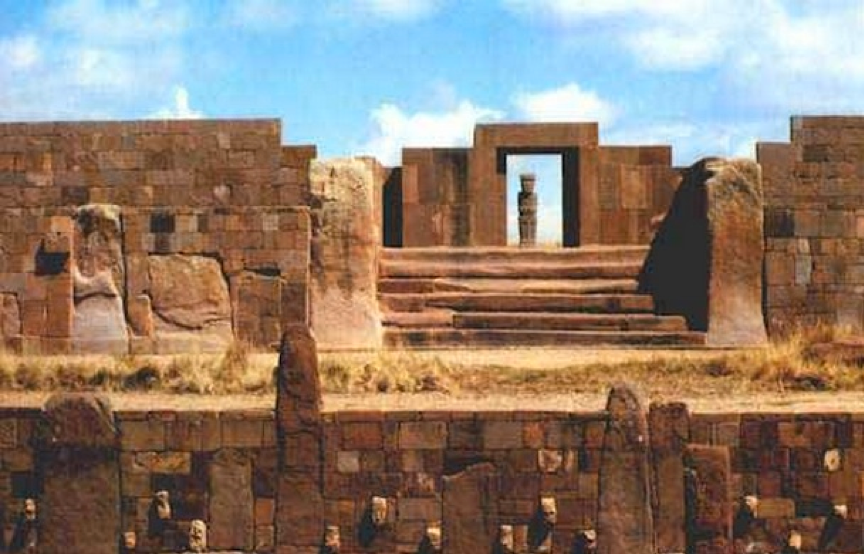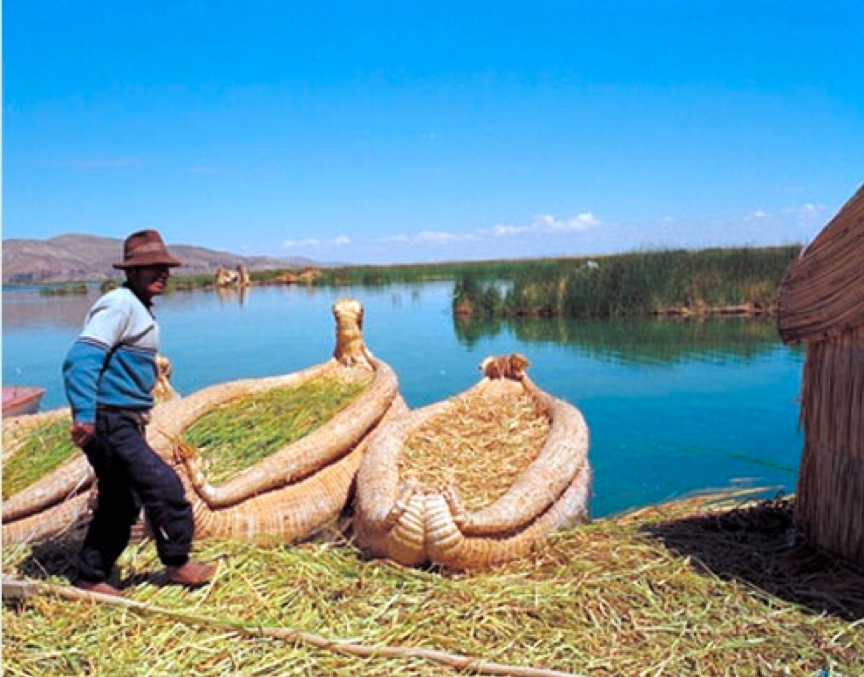 Copacabana & Lake Titicaca
Take a bus/taxi to the highest navigable lake in the world.
via Tiwanaku
This pre-Inca city of monoliths and underground temples is a day trip from La Paz and well worth the journey.
Relax on Bolivia's only beach before visiting Copacabana Cathedral. Here you can see a colorful procession of new cars, trucks, and buses getting blessed with beer and holy water (Sat-Sun only). Lunch on fresh trout at La Orilla before taking a gentle hike to the Inca ruins of Asiento del Inca.
Catch a ferry to Isla del Sol, the dazzling birthplace of the Inca gods, and stay 2 nights at Posada del Inca. Dip into the gentle rhythm of island life, exploring the many ruins and enjoying the spectacular sunsets
On to Puno – Peru
Uros Islands half-day trips cost about $12 per person. Uros Islands and Taquile Island full-day trips cost $25 per person. Uros, Taquile, and Amantaní trips, lasting 2 days and 1 night, cost $30 to $35 per person. Sillustani and Chucuito tours, usually 3 hours long, cost $12 per person.
Train/Bus Puno – Cuzco (Peru)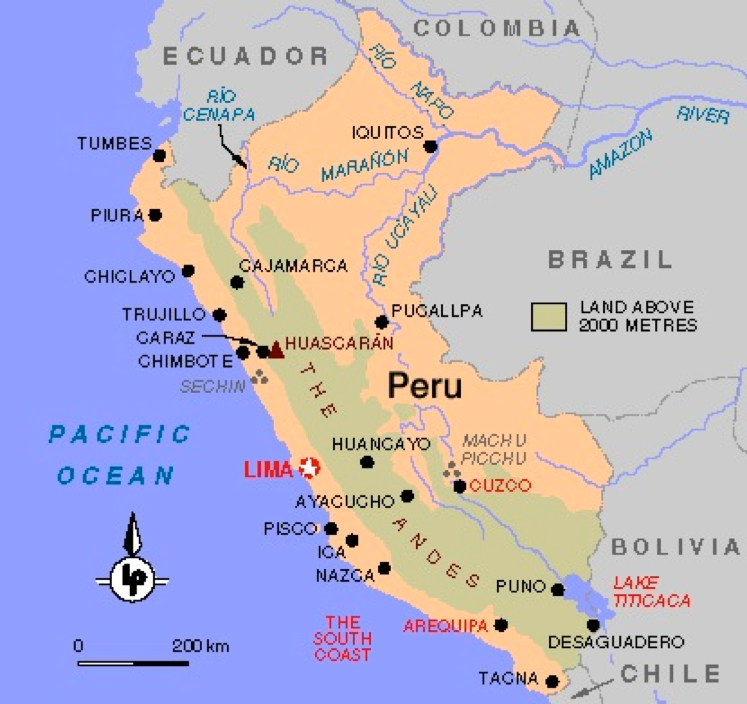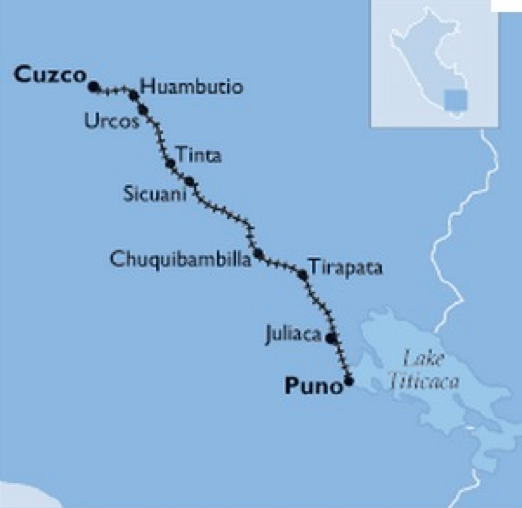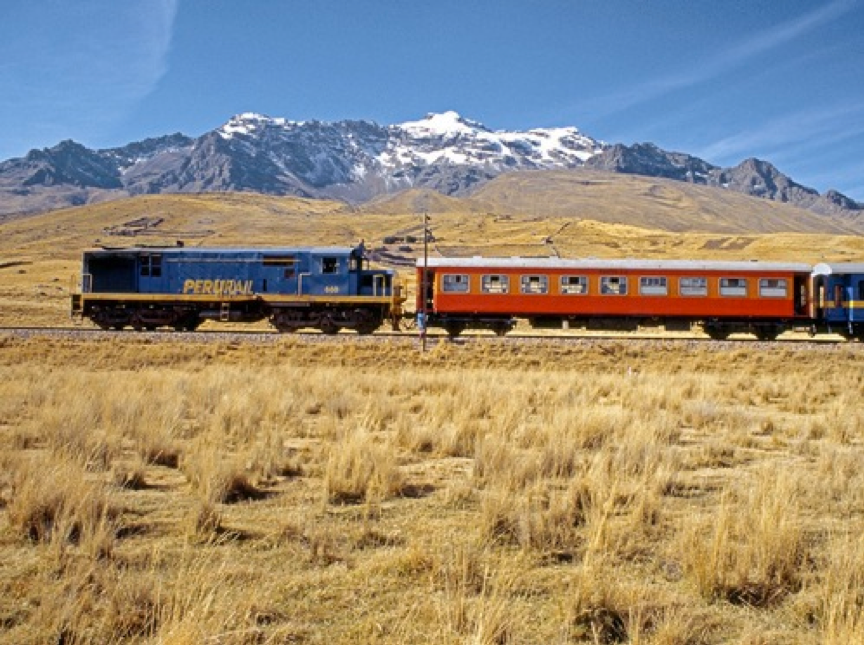 Cuzco – Peru (Inca Capital)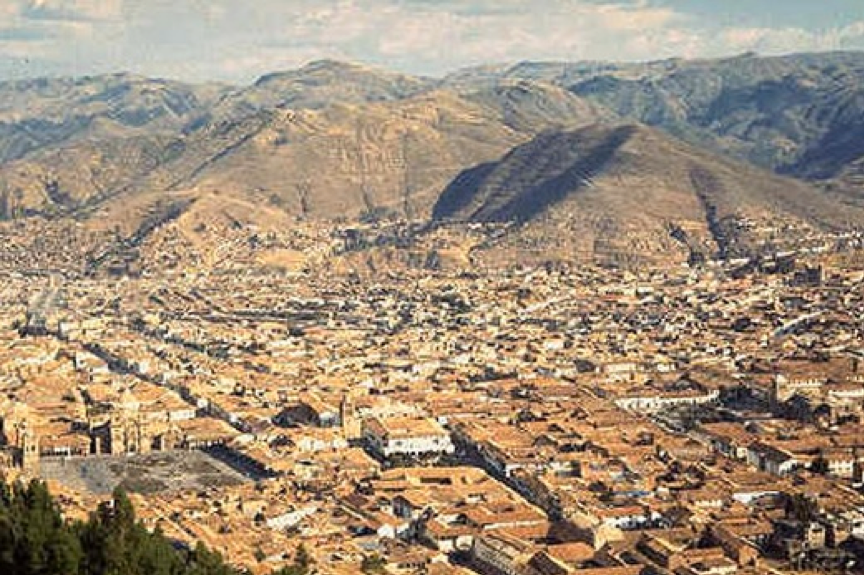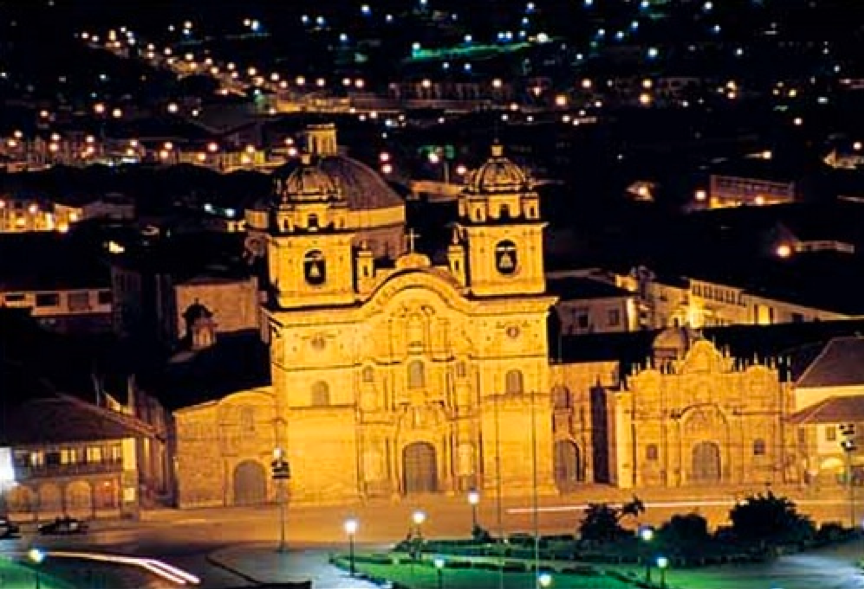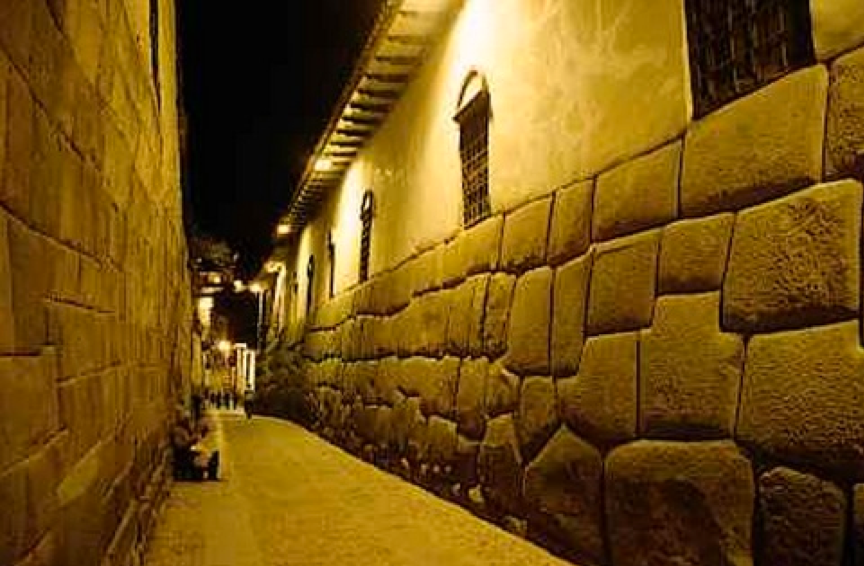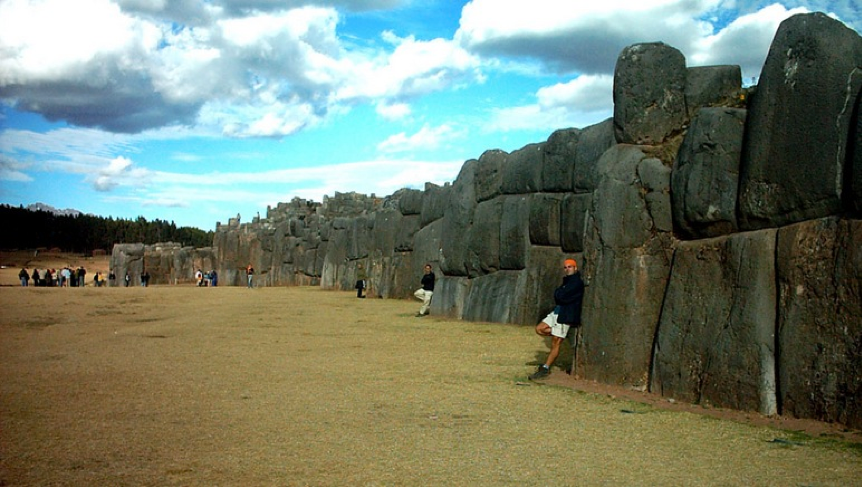 Sacred Valley Cuzco – Peru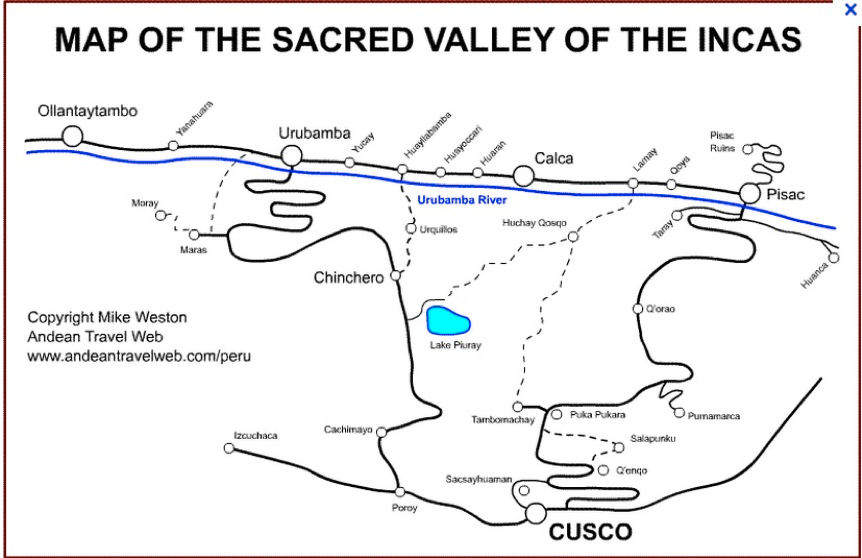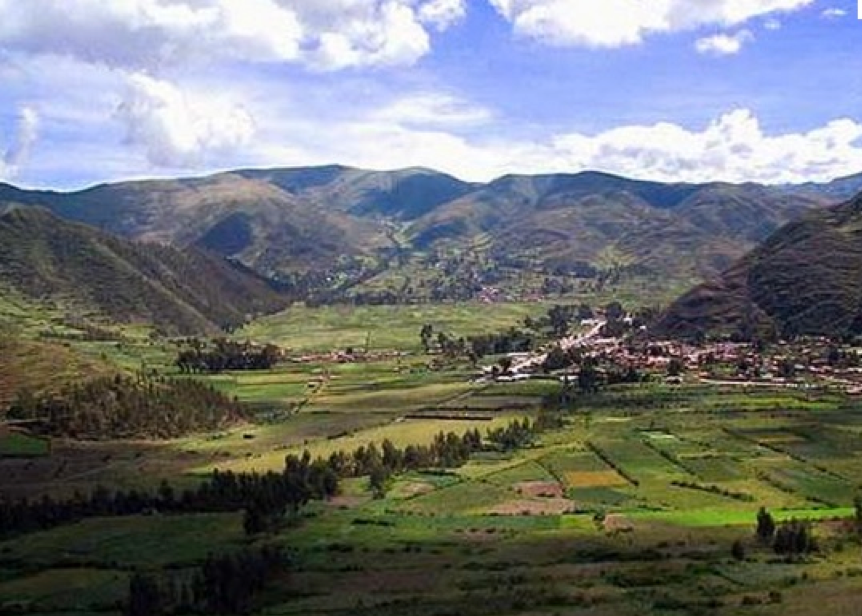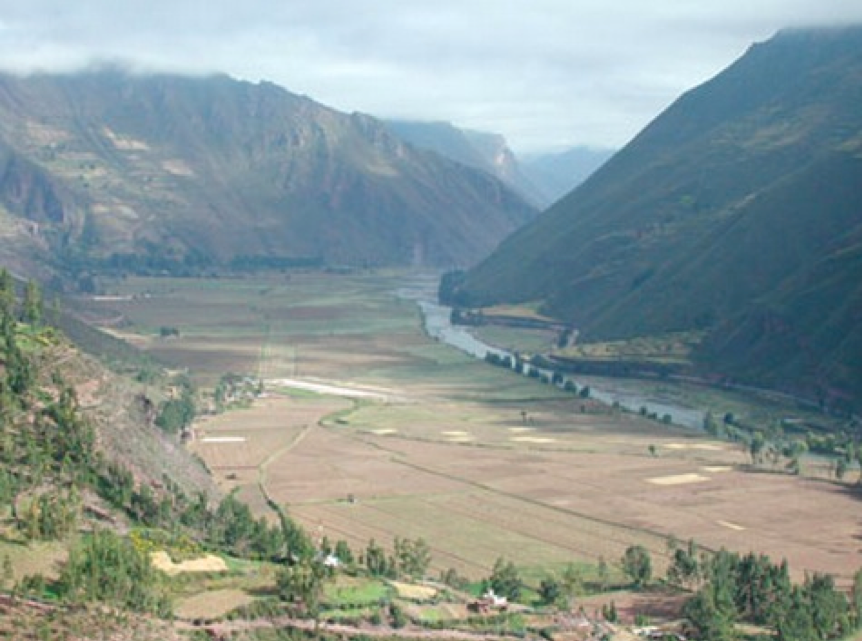 Pisac – Peru (Sacred Valley)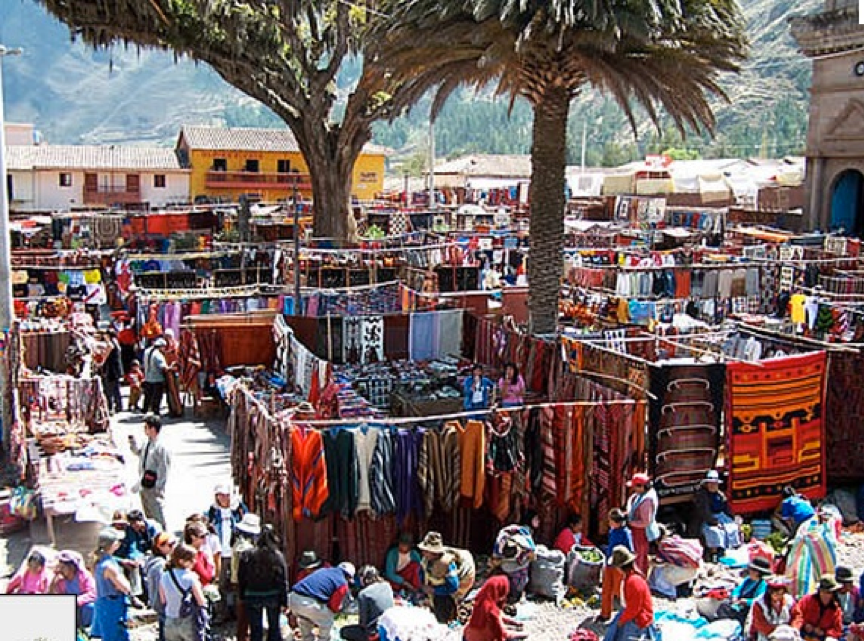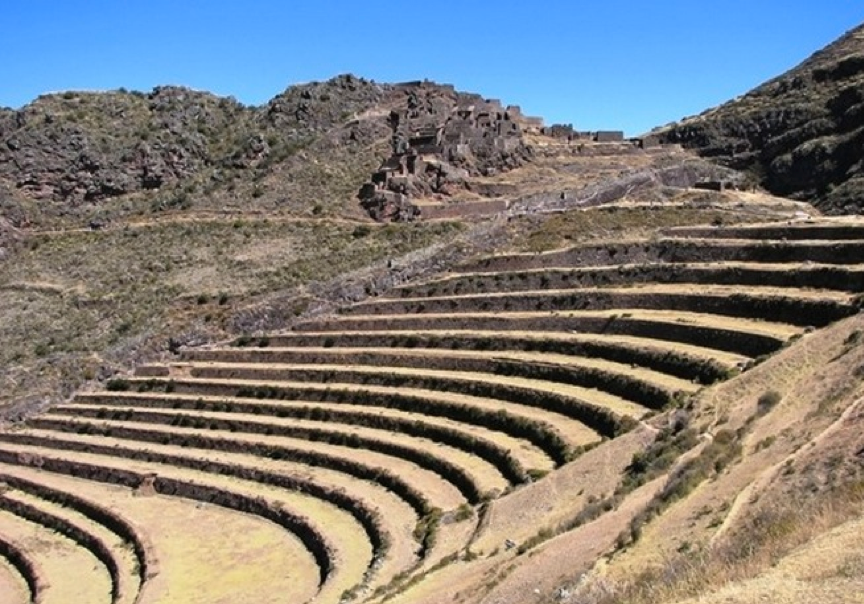 (Just to get you in the mood – extracted from the Web)
Day 1:
Take a stroll around the delightful Plaza de Armas, popping into the tourist information office to pick up your boleto turístico (tourist ticket for the main sights in Cusco and the Sacred Valley), and choosing a spot for dinner. I'd suggest Cicciolina or, for superb sushi and views of the Plaza de Armas, Limo.
Day 2: Colonial Cusco
Sticking to the area near the Plaza de Armas, visit the Cathedral and the Santa Catalina Convent in the morning. After lunch, see the stunning Qoricancha (Temple of the Sun) to get an idea of the Incas' incredible masonry and the clash of native and Spanish culture. Take a walk along the Calles Loreto and Hatunrumiyoc to see some more magnificent Inca stonework. In Plaza Nazarenas, check out the beautifully designed Museo de Arte Precolombino (MAP) and some of the upscale alpaca goods shops on the square. Then stop at MAP Café, the chic restaurant in the museum's courtyard, for a celebratory dinner, or visit Chi Cha, a star chef's take on Cusqueña cuisine. Have a pisco sour at one of the lively cafes or bars near the Plaza de Armas afterward.
Day 3: Sacred Valley: Pisac
With luck your third day in Peru will be a Tuesday, Thursday, or (better yet) Sunday — those are market days in the Urubamba Valley (the Valle Sagrado de los Incas). Take a combi or taxi to Pisac and check out the popular and lively artisans' market. Have lunch at Ulrike's Café right on the main square. After lunch, either hike up to or grab a taxi to the Inca ruins looming above town. Pisac's ruins will give you a taste of what you're about to see in Ollantaytambo and Machu Picchu. Head a little farther along in the valley (again by taxi or combi) to a rustic country hotel near Urubamba or Yucay, where you'll have dinner and spend the night.
Take a taxi to Ollantaytambo, where you'll want to arrive as close to opening as possible to explore the Fortress Ruins before the busloads arrive. Then grab lunch at Café Mayu by the train station and take a walk around Ollanta's Old Town. Very energetic types who can manage a few hours after lunch should go for a hike in the Valley, perhaps to Salineras de Maras, the ancient salt mines near Urubamba.
If you don't mind moving around, you could transfer to a hotel in Ollanta to enjoy it at night when there are few tourists (and be there for the train the next morning to Machu Picchu). Otherwise head back to your hotel near Urubamba.
MACHU PICCHU (via the Inca Trail)
More Info on Inca Trail: http://www.pariwana-hostel.com/blog/backpacking-ruins-machu-picchu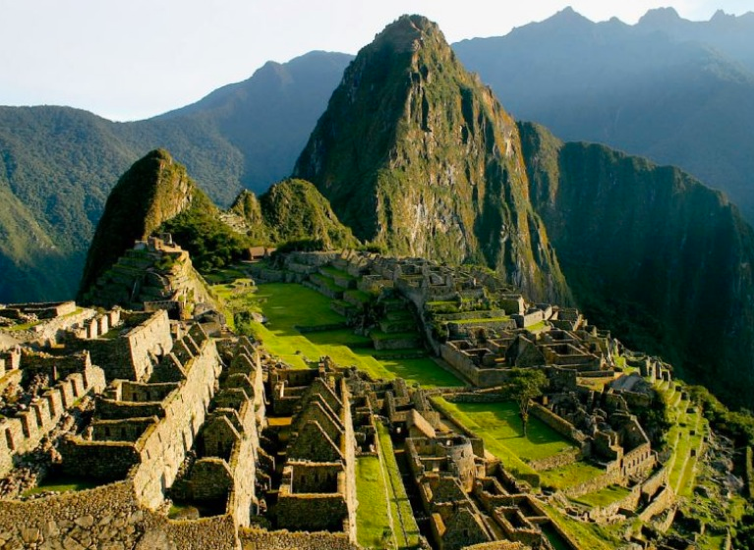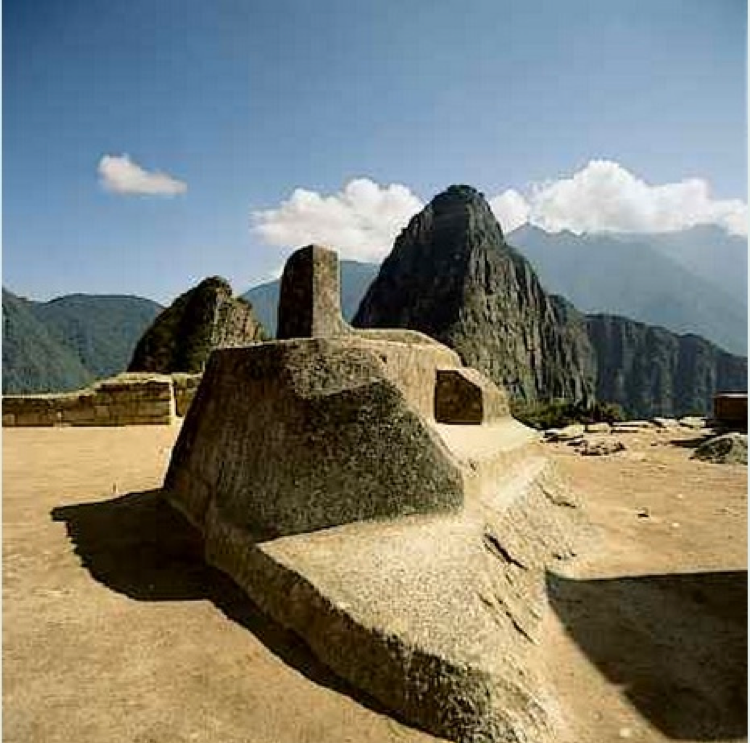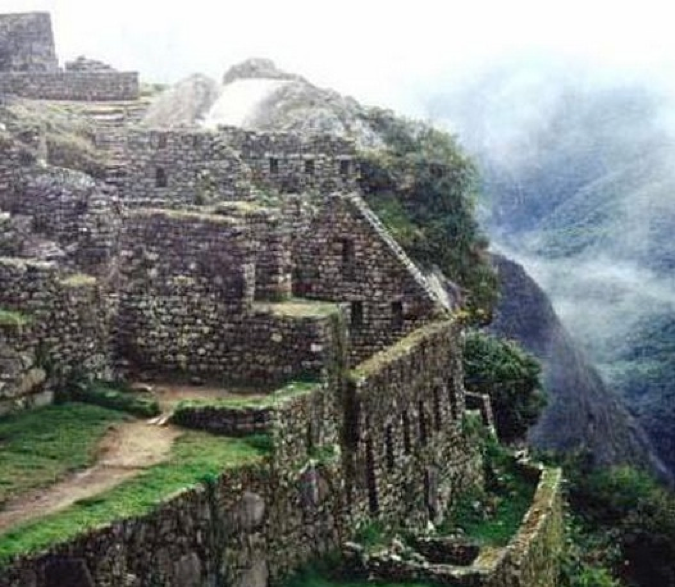 (Just to get you in the mood – extracted from the Web)
At its most basic, the Inca Trail (Camino del Inca) was a footpath through the Andes leading directly to the gates of Machu Picchu. Contrary to its image as a lone, lost, remote city, Machu Picchu was not isolated in the clouds. It was the crown of an entire Inca province, as ruins all along the Inca Trail attest. Machu Picchu was an administrative center in addition to its other putative purposes. That larger purpose is comprehensible only to those who hike the ancient royal route and visit the other ruins scattered along the way to the sacred city.
More than that, though, the Incas conceived of Machu Picchu and the great trail leading to it in grand artistic and spiritual terms. Hiking the Inca Trail — the ancient royal highway — is, hands down, the most authentic and scenic way to visit Machu Picchu and get a clear grasp of the Incas' overarching architectural concept and supreme regard for nature. As impressive as Machu Picchu itself, the trail traverses a 325-sq.-km (125-sq.-mile) national park designated as the Machu Picchu Historical Sanctuary. The entire zone is replete with extraordinary natural and man-made sights: Inca ruins, exotic vegetation and animals, and dazzling mountain and cloud-forest vistas.
Today the Inca Trail — which, as part of the Machu Picchu Historical Sanctuary, has been designated a World Heritage natural and cultural site — is the most important and most popular hiking trail in South America, followed by many thousands of ecotourists and modern-day pilgrims in the past 3 decades. Its extreme popularity in recent years — more than 75,000 people a year hike the famous trail — has led to concerns among environmentalists and historians that the trail is suffering potentially irreparable degradation. The National Institute of Culture (INC) and the Ministry of Industry, Tourism, Integration, and International Trade (MITINCI), reacting to pressure from groups such as UNESCO (which threatened to rescind Machu Picchu's World Heritage Site status), instituted far-reaching changes in practices designed to limit the number of visitors and damage to Machu Picchu and the Inca Trail, though these alone may not be enough to forestall the trail's damage.
There are two principal ways to walk to Machu Picchu: either along the traditional, fairly arduous 4-day/3-night path with three serious mountain passes, or as part of a more accessible 2-day/1-night trail (there's also an even shorter 1-day trek that covers just the last part of the trail, which is suitable for inexperienced walkers). You can hire porters to haul your packs or suck it up and do it the hard way. Independent trekking on the Inca Trail without an official guide has been prohibited since 2001. You must go as part of an organized group arranged by an officially sanctioned tour agency (at last count, 140 agencies, both in Cusco and beyond, were allowed to sell Inca Trail packages). A couple or a small number of people can organize their own group if they are willing to pay higher prices for the luxury of not having to join an ad-hoc group.
Sadly, even with the new regulations, hiking the Inca Trail, beautiful and mystical as it remains for most, is not a silent, solitary walk in the clouds. At least in high season, you will contend with groups walking the trail both in front of and behind you, and some will invariably be noisy student groups.
Preparing for Your Trek
The classic 4-day route is along hand-hewn stone stairs and trails through sumptuous mountain scenery and amazing cloud forest, past rushing rivers and dozens of Inca ruins. The zone is inhabited by rare orchids, 419 species of birds, and even the indigenous spectacled bear. The trek begins at Qorihuayrachina near Ollantaytambo — more easily described as Km 88 of the railway from Cusco to Aguas Calientes. The 43km (26-mile) route passes three formidable mountain passes, including the punishing "Dead Woman's Pass," to a maximum altitude of 4,200m (13,800 ft.). Most groups enter the ruins of Machu Picchu at sunrise on the fourth day, although others, whose members are less keen on rising at 3:30am to do it, trickle in throughout the morning.
The 2-day version of the trail is being promoted by authorities as the Camino Sagrado del Inca, or "Sacred Trail," although it might also be called the Camino "Lite." It is a reasonable alternative to the classic trail if time or fitness is lacking. The path rises only to an elevation of about 2,750m (9,020 ft.) and is a relatively easy climb to Huiñay Huayna and then down to Machu Picchu. The minitrail begins only 14km (8 3/4 miles) away from Machu Picchu, at Km 104, and it circumvents much of the finest mountain scenery and ruins. Groups spend the night near the ruins of Huiñay Huayna before arriving at Machu Picchu for sunrise on the second day. More and more people of all ages and athletic abilities are tackling the Inca Trail; the Peruvian government, in addition to adopting more stringent regulations governing its use, also placed flush toilets in campsites several years ago in an attempt to make the trail cleaner and more user-friendly.
Either way you go, it is advisable to give yourself a couple of days in Cusco or a spot in the Sacred Valley to acclimatize to the high elevation. Cold- and wet-weather technical gear, a solid backpack, and comfortable, sturdy, broken-in (and waterproof) hiking boots are musts (also needed: sleeping bag, flashlight/headlamp, and sun block). Above all, respect the ancient trail and its environment. Whatever you pack in, you must also pack out. You should also choose your dates carefully. The dry season (June-Oct) is the most crowded time on the trail, but it's excellent in terms of weather. Shoulder seasons can be best of all, even with the threat of a bit of rain; May is perhaps best, with good weather and low numbers of trekkers. Other months — especially December through March — are simply too wet for all but the hardest-core trail vets. The entire trail is now closed for maintenance and conservation during the month of February — which was one of the rainiest and least appealing months for trekking to Machu Picchu anyway. For the most popular months (May-Sept), early booking (at least 3 months in advance) is essential.
The Peruvian government has sought to limit the number of trekkers on the Inca Trail (now capped at 200 trekkers or 500 total, including trek staff, per day), but also to maximize revenue from one of its foremost attractions. Independent trekkers generally join a mixed group of travelers; groups tend to be between 12 and 16 people, with guaranteed daily departures. The cost includes a bus to Km 88 to begin the trek, an English-speaking guide, tents, mattresses, three daily meals, and porters who carry all common equipment. Tips for porters or guides are extra.
Prices vary for trail packages based on services and the quality and experience of the agency. In general, you get what you pay for. Rock-bottom prices will probably get you an inexperienced guide who speaks little English, food that is barely edible, camping equipment on its last legs, and a large, rowdy group (usually 16 young trekkers). Especially important is the ability of an agency to guarantee departure even if its desired target number of travelers is not filled.
Never purchase Inca Trail (or, for that matter, any tour) packages from anyone other than officially licensed agencies, and be careful to make payments (and get official receipts) at the physical offices of the agencies. If you have questions about whether an agency is legitimate or is authorized to sell Inca Trail packages, ask for assistance at the main tourism information office in Cusco.
To guarantee a spot with an agency (which must request a trek permit for each trekker) it is imperative that you make a reservation and pay for your entrance fee a minimum of 15 days in advance (though in practice you'd be wise to do this at least 4-6 months or more in advance if you plan to go during peak months of May-Oct). Reservations can be made as much as a year in advance. Gone are the days when trekkers could simply show up in Cusco and organize a trek on the fly. Changing dates once you have a reservation is difficult, if not impossible. If spots remain on agency rosters, they are offered on a first-come, first-served basis.The entrance ticket for the 2-day Camino Sagrado, purchased in Cusco, is $47 for adults and $27 for students. Basic pooled service (maximum 16 trekkers) costs about $150 per person (including the entrance fee). There are no premium-class services for the 2-day trek. More Info on Inca Trail: http://www.pariwana-hostel.com/blog/backpacking-ruins-machu-picchu
AREQUIPA: (not enough time)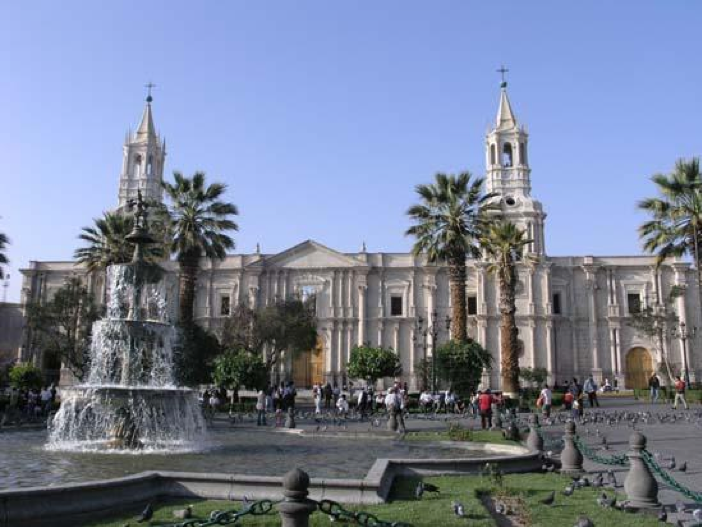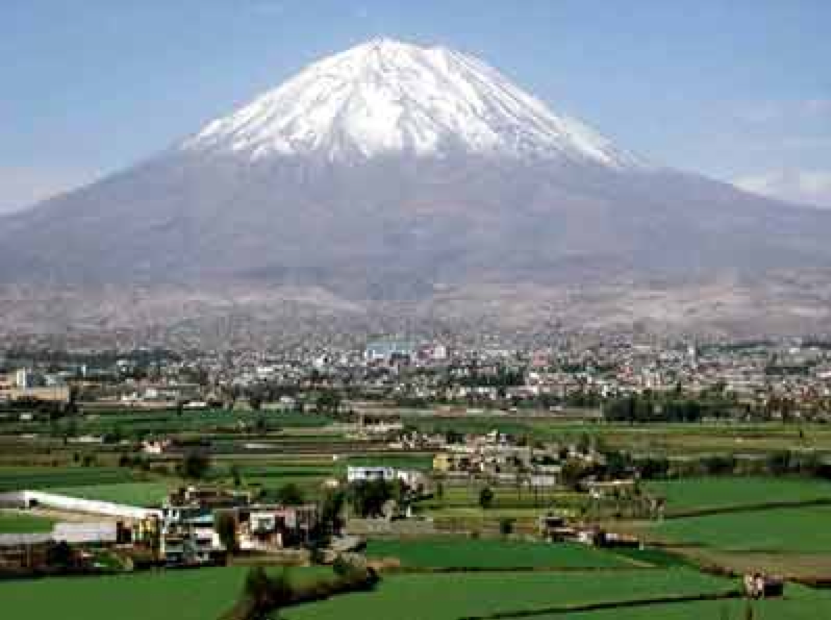 (not necessarily 'Backpacker ideas' but just to get you in the mood – extracted from the Web)
The irresistibly sexy city of Arequipa, known as the Ciudad Blanca (White City), is surrounded by some of the wildest terrain in Peru. This is a land of active, snowy volcanoes, high-altitude deserts, thermal hot springs, salt lakes and, last but not least, the world's deepest canyons.
Whether your heart desires trekking, mountain biking, river running (white-water rafting) or clambering up Andean peaks, Arequipa makes the perfect base camp. No other place in southern Peru delivers the best of both urban and outdoor life – you can slalom down a sandy volcanic summit and still be back in your colonial mansion guesthouse in time for a dinner of spicyarequipeño food and all-night dancing in a sizzling-hot nightclub.
Peru's second-largest city is often dismissed as an overland layover en route from Nazca to Lake Titicaca and Cuzco. True, it's an invaluable intermediate stop for acclimatization to high altitudes. But don't leave before exploring the city itself, at least to wander down the hidden passageways of the Monasterio de Santa Catalina and marvel at the icy Inca mummies in the Museo Santury.
Don't miss the spectacular landscape that surrounds the city either, not least the famous Cañón del Colca, shadowed by snow-topped volcanoes and possessing one of the best places to marvel at the flight of the Andean condor. More untrammeled roads, such as those in the Cañón del Cotahuasi, await adventurous souls, passing ancient ruins, waterfalls, hot springs and even dinosaur footprints. What more could you possibly ask for?
NAZCA LINES – PERU : (not enough time)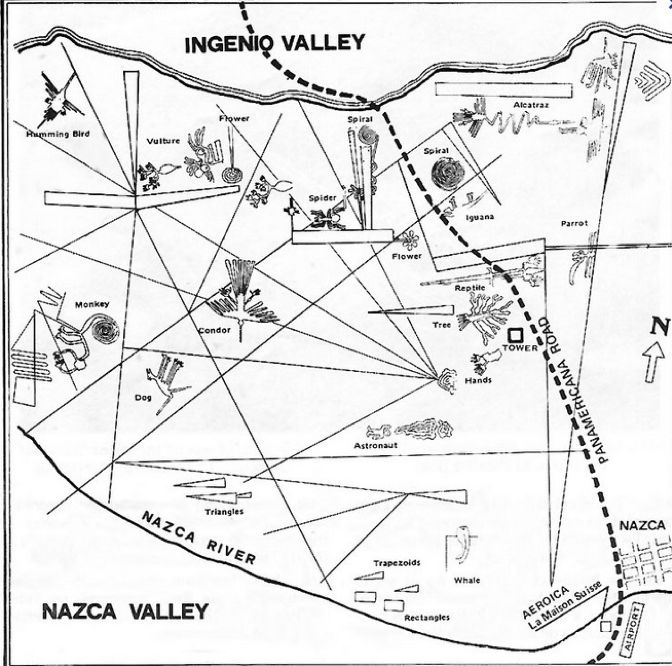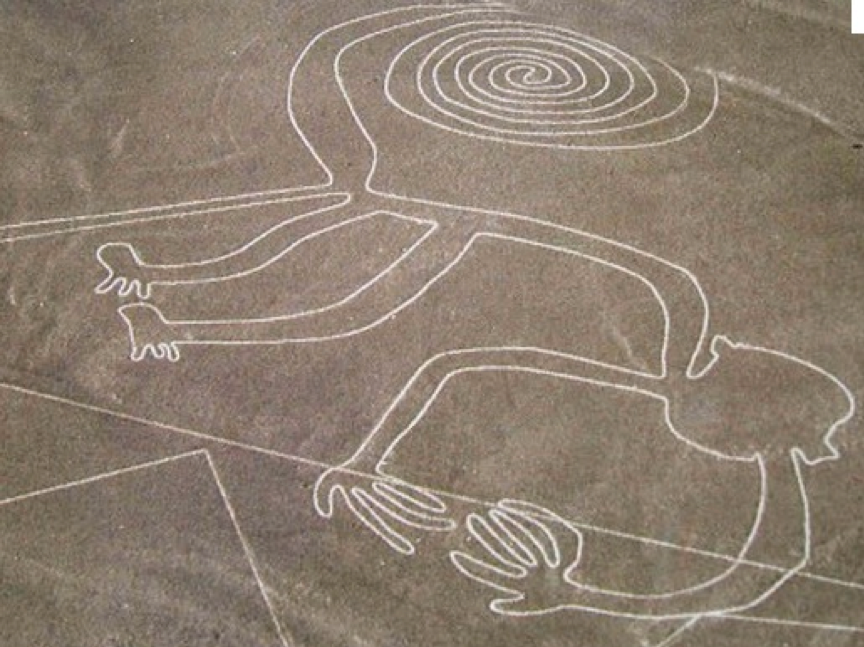 (not necessarily 'Backpacker ideas' but just to get you in the mood – extracted from the Web)
On an arid plain 22km north of modern day Nasca are the world famous 'Nasca Lines'. Straight lines, abstract designs and outlines of animals are etched on the dark desert surface revealing a lighter colored soil beneath.
Images of birds predominate, some measuring up to 60m across, but there are also outlines of a whale, a dog, a monkey, a spider and a flower. The lines were not 'discovered' until spotted from above by aircraft in 1939. They are thought to have been drawn by the Nasca civilization (which reached its peak about 700 AD).
There have been numerous theories about why the lines were drawn. Maria Reiche, a German mathematician who spent most of her life studying the phenomenon, believed they formed part of a giant astronomical calendar. The more eccentric Eric Von Daniken attributes them to visitors from another planet.
As many of the lines are orientated towards water sources, many people now suggest that they are likely to be processional routes designed to be walked upon as part of the ritual worship of water (a very important commodity in the desert).
The best way to see the lines is to take to the sky. Flights over the lines leave regularly throughout the day on small planes which take between 3 and 5 passengers. The flight should last from 30-40 minutes and cost around $40 plus $2 departure tax per person. The flights can be a bit bumpy with less turbulence in the mornings.
Tours can be organized through several local tour operators or through a reputable hotel (Hotel Nasca Lines and Hotel Alegria are examples).
Aerocondor in Lima also offers flights over the lines from Lima as part of a 1-day tour.
ICA – PERU: : (not enough time)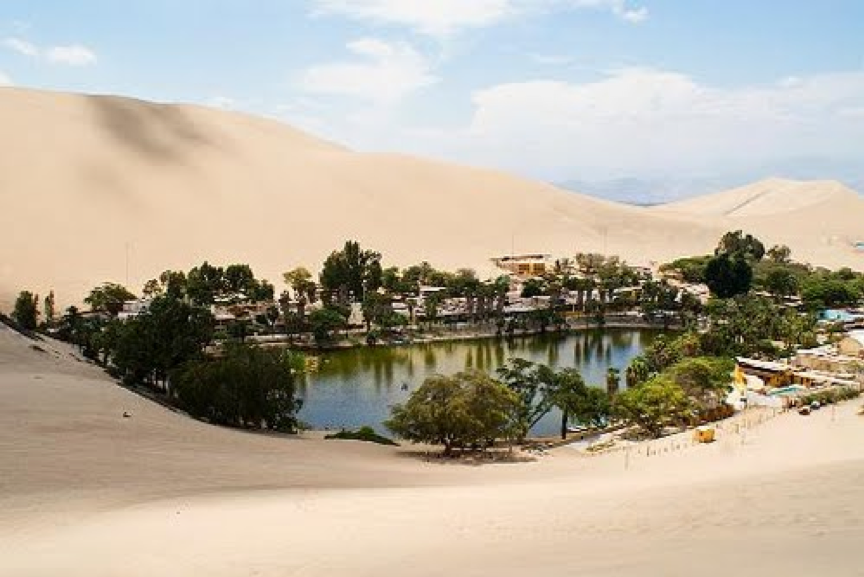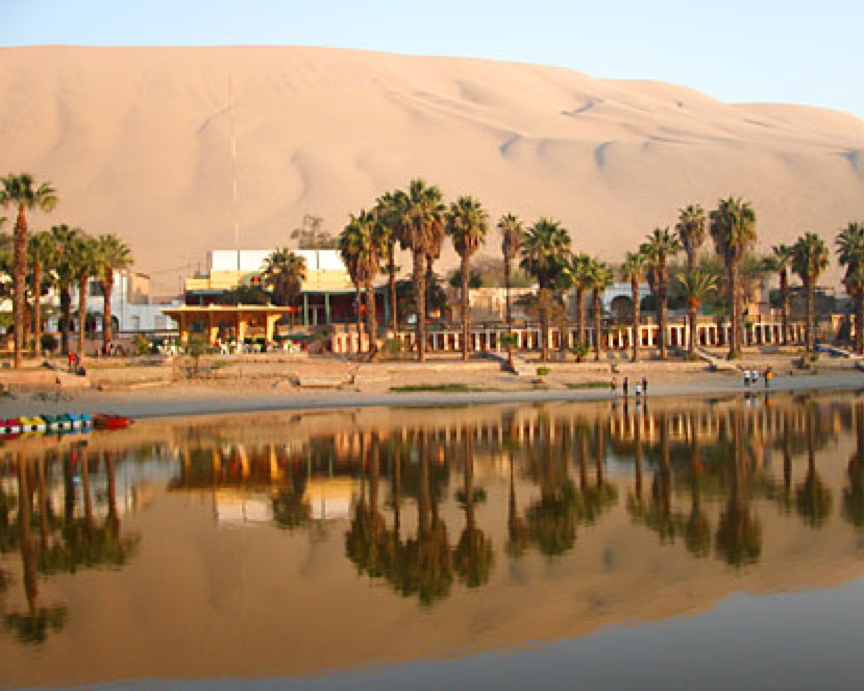 Ica is a beautiful city located in the southern part of Peru, in the middle of a green valley surrounded by the desert. This wonderful city stands out thanks to its warm climate, gorgeous white sand dunes and to a beautiful lagoon, known by the locals as Huacachina. On this spot visitors may explore the surroundings of the lagoon or go for a ride with buggies machines out in the desert and practice one of the ultimate sports in our country "Sandboarding". In addition, visitors may spend a great time at one of the traditional vineyards located in the countryside and learn how Peruvians prepare our delicious "Pisco Sour". The city of Ica also owns one of the best archaeological museums of Peru, "The Regional Museum of Ica".
LIMA – PERU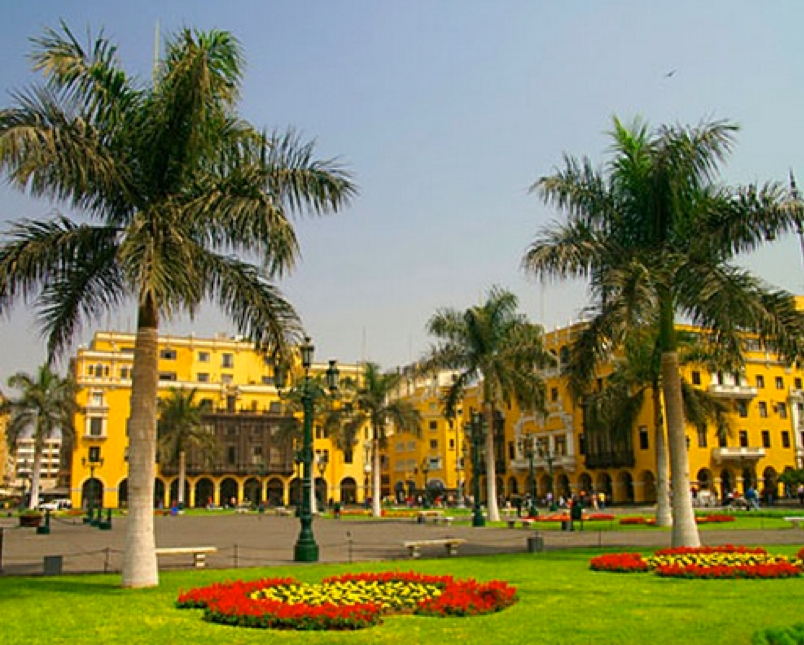 Supposedly the culinary capital of South America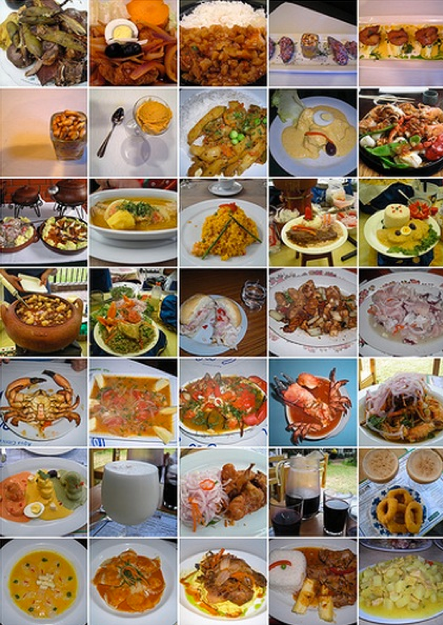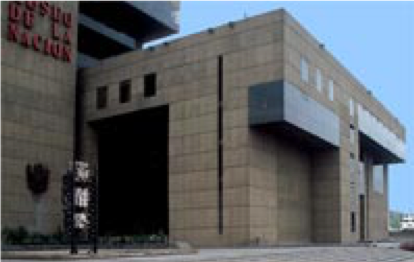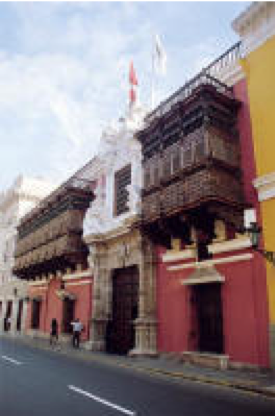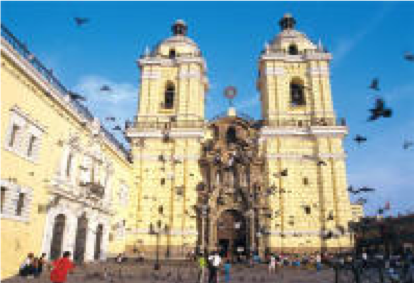 (not necessarily 'Backpacker ideas' but just to get you in the mood – extracted from the Web)
Plaza de Armas (Plaza Mayor), Central Lima
This is the spot where Francisco Pizarro founded the city in 1535. The north side is dominated by the Government Palace (rebuilt in 1937), home of Peru's president. You can watch the changing of the guard here at 12:00 each morning.
On the east side of the Plaza you'll find the Cathedral. Construction of this church began in 1564 and was completed in 1622. Unfortunately is was reduced to rubble in 1746 by an earthquake and was subsequently rebuilt and completed by 1755. The supposed remains of Francisco Pizarro lie in a small chapel, the first on the right of the entrance, in a glass coffin. Open Mon-Fri 09:00-17:00, Sat 10:00-13:00, Entrance fee of 10 Soles (about US$3.70) includes entrance to the Religious Art Museum inside.
Church and Convent of San Francisco
Corner of Lampa and Ancash (5 minute walk from the Plaza de Armas).
This Franciscan monastery and church is one of Lima's most spectacular buildings dating from the colonial era. It was consecrated in 1673 and one of Lima's few large buildings to survive the earthquakes of 1687 and 1746. Much of the building has been strikingly restored in its original yellow-and-white baroque style. Although it is a pretty building the main attraction is the catacombs. As many as 75,000 bodies were interred here before Lima's main cemetery was built. Visitors can file past the bone-filled crypts (not for the faint-hearted). The monastery also houses a fascinating 17th century library containing many thousands of antique texts, some dating back to the Spanish conquest and the first years after Lima's foundation.
Admission includes a 1-hour guided tour, tours in English depart every hour.
Open everyday 09:30-17:30, Entrance fee 7 Soles (about USD$2.60) www.museocatacumbas.com
Torre Tagle Palace
Jr. Ucayali 363, Central Lima (a couple of blocks to the east of the main Plaza de Armas)
This superb, beautifully maintained mansion is the best surviving example of colonial architecture in Lima. It was built in 1735 by a marques who was a treasurer for the Royal Spanish Fleet. The building is now occupied by the Foreign Ministry which explains the numerous security forces with machine guns on the roof! Unfortunately access is restricted to the inner courtyard. However it's still worth a visit even if it's only from outside in the street. It has a lovely facade with a beautiful baroque stone doorway between two strikingly carved dark-wood balconies.
Open Mon-Fri 9am-5pm, Free (access to the inner courtyard is not reliable)
Museums in Lima
There are loads of museums in Lima covering all aspects of Peruvian history and culture. For those who only have a short time visiting the capital we have listed just 3 of the most interesting museums below for you.
Museo de la Nacion (Peru Highlights – Category: Best Museum – Editors Pick)
Avenida Javier Prado Este 2465, San Borja. Open Tues-Fri 09:00 – 18:00. Sat-Sun 10:00 – 18:00. Entrance fee 9 Soles (about US$3)
From the outside this museum looks like a large, ugly concrete monstrosity situated next to a busy main road. However, on the inside, Lima's National Museum is well laid out and very informative and is well worth a visit. If you only have time to visit just one museum in Lima then this should be your first choice even if it is located a little bit outside the city centre (take a taxi there, it's much safer than taking a bus). The numerous exhibits guide visitors through the highlights of the Pre-Conquest cultures (before the Spanish arrived). The exhibits are housed in vast salons spread over 3 floors and are ordered chronologically which is very helpful for getting to grips with the many cultures dispersed across Peru. A visit to the museum is recommended before you go to see the archaeological sites themselves. Displays are well labelled in both Spanish and English and include scale models of many of the Inca sights around Cusco as well as from the north of Peru such as the tomb of the Senor de Sipan, artefacts from Batan Grande (near Chiclayo), reconstructions of the friezes found at Huaca La Luna and Huaca El Brujo (near Trujillo) and other important sites. There is also a comprehensive range of traditional costumes from around the country and miniature models depicting life in pre-Conquest times as well as a good collection of ceramics and mummies.
Museo Larco (Museo Arqueologico Rafael Larco Herrera)
Avenida Bolivar 1515, Pueblo Libre. Open daily 09:00-18:00 Entrance fee 30 Soles (about US$11)
This museum has the largest private collection of pre-Columbian ceramics in the world. It was founded in 1926 and is housed in an 18th century colonial mansion which itself was built upon a 7th century pre-Columbian pyramid. The museum mainly concentrates on items from the Moche Dynasty (A.D 200-700) who lived along the northern coast in an area near to present day Trujillo.
The museum is divided into 3 sections: the main museum, the warehouse museum (kind of an overflow) and most intriguingly, the erotic art museum or "Sala Erotica". The Moche depicted sexual acts in realist, explicit and often humorous terms. Well worth a look!! The main museum houses a Gold and Silver of Ancient Peru exhibition, a magnificent textile collection as well and many thousands of examples of pottery. Examples of the current exhibits and information about the museum can be found on their website www.museolarco.org
Museo Nacional de Arqueologia, Antropologia e Historia del Peru (National Archaeology and Anthropology Museum)
Plaza Bolivar, Pueblo Libre. Open Tues-Sat 09:00-17:00, Sun 09:00-16:00. Entrance fee 12 Soles (about US$4.50).
Houses one of the largest collections of artefacts from pre-Hispanic cultures in Peru, although it has lost some of its best pieces to the Museo de la Nacion recently. This museum was once a stately colonial mansion that was the home of the leaders of the struggle for independence, Jose de San Martin and Simon Bolivar. Exhibits include the Tello Obelisk and Estela de Raymondi from the site of Chavin de Huantar.
Other possibilities:
Amazon Jungle visit from Peru (either Iquitos or Puerto Maldenado)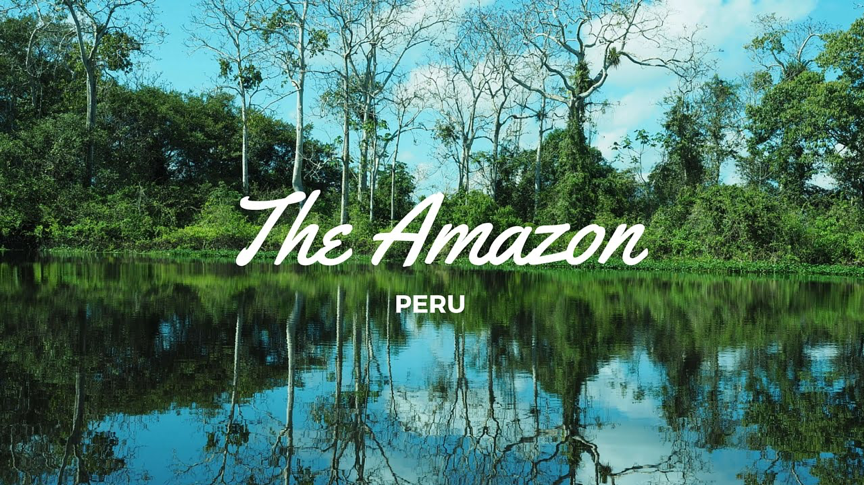 Torres del Paine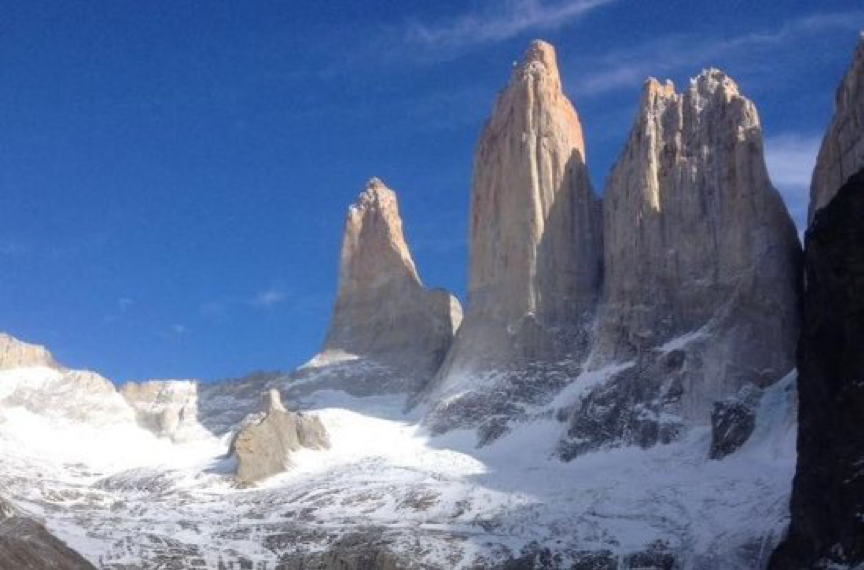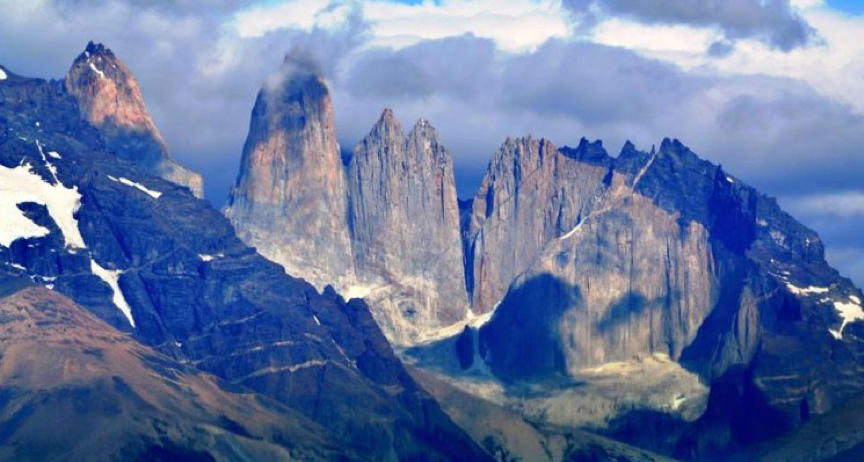 Perito Moreno Glacier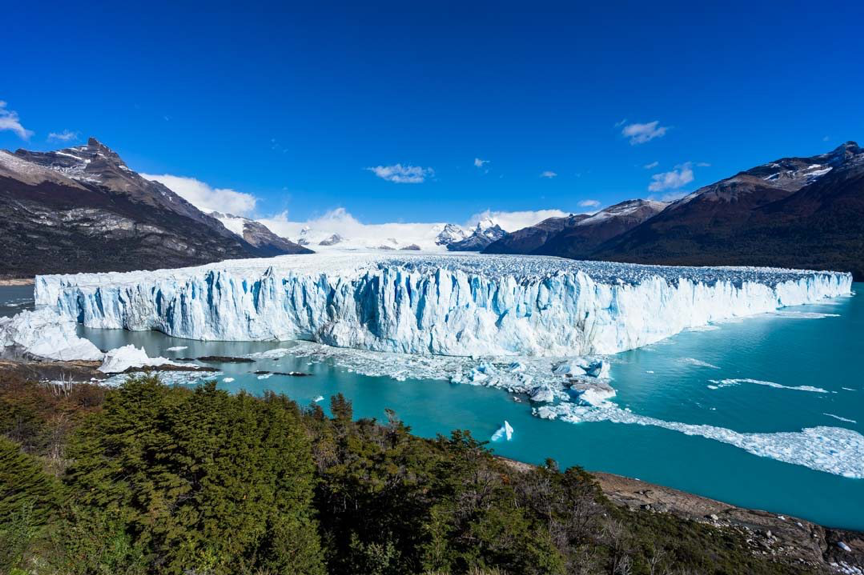 Quito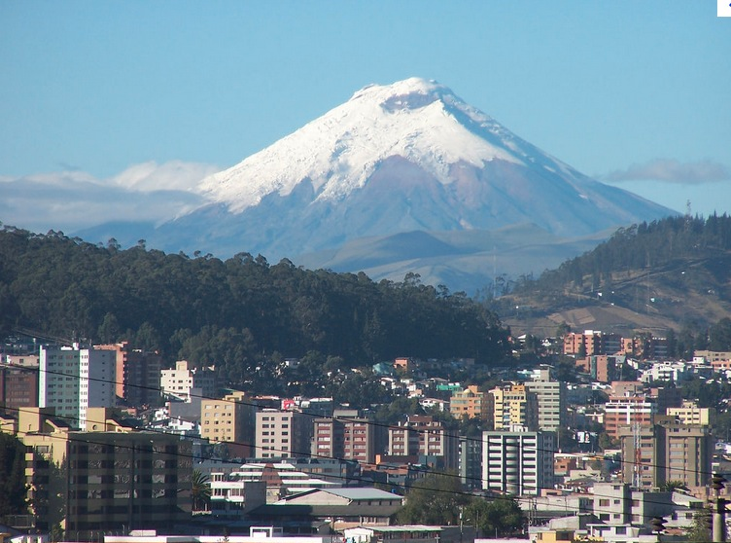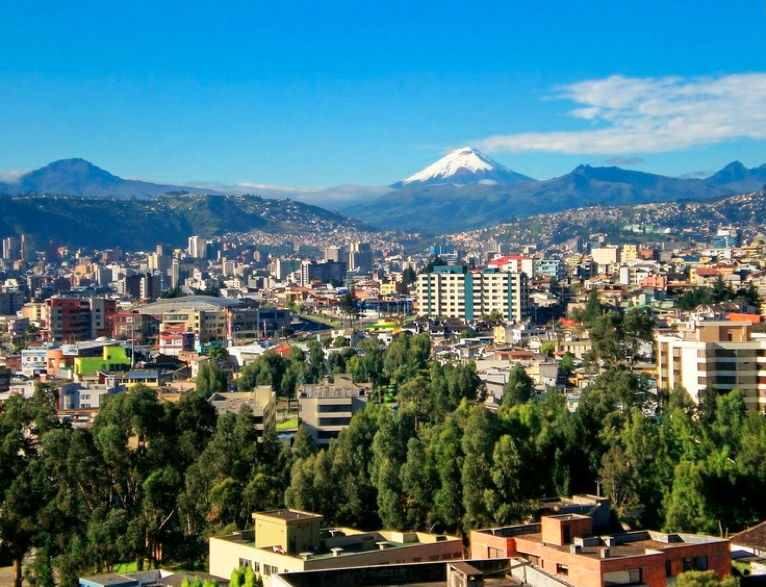 Galapagos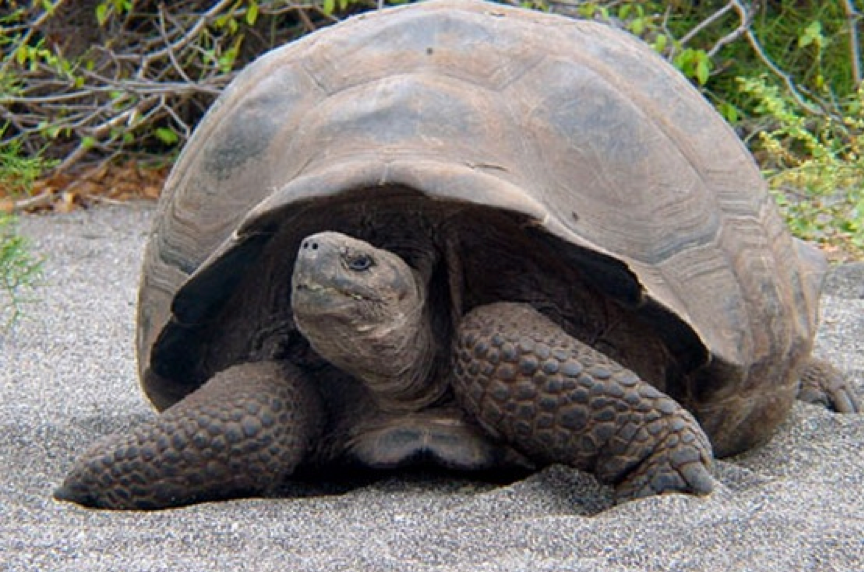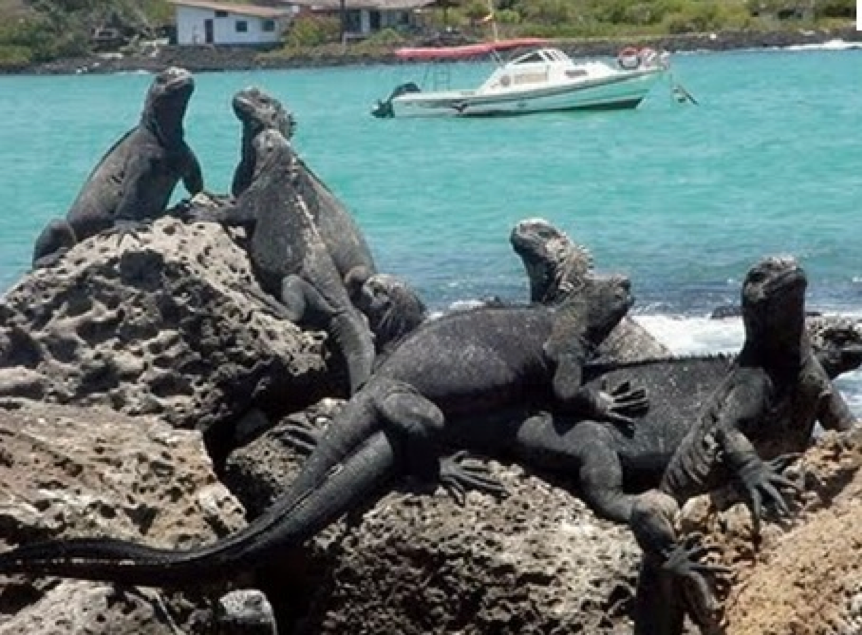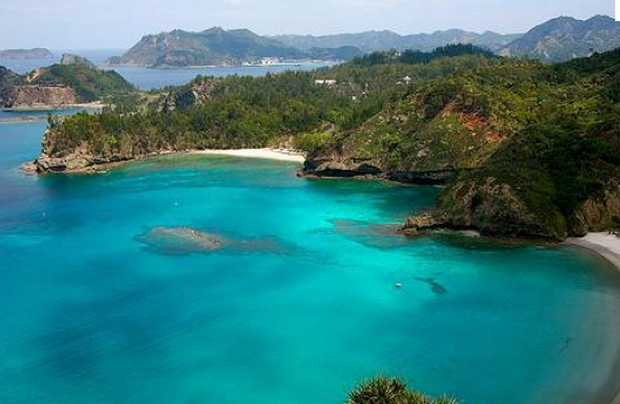 Cartagena Columbia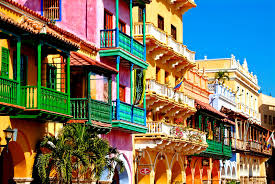 The END (Boo Hoo!!)
Recommended Books:
1. South America Handbook
2. Rough Guide:
Visas: http://visalink.com.au/FrontPage.aspx
Visa for Australians
Brazil: No
Argentina: No
Chile: No Reciprocity fee – US$100
Bolivia: No
Peru: No
Ecuador: No
Health: https://www.traveldoctor.com.au/
Online Spanish Courses:
https://www.duolingo.com/course/es/en/Learn-Spanish
Travel Enquiry