Southern Balkans - Macedonia (North), Bulgaria, Romania, Serbia, Montenegro, Albania

From Sydney - Skopje To Skopje - Sydney - 33 Nights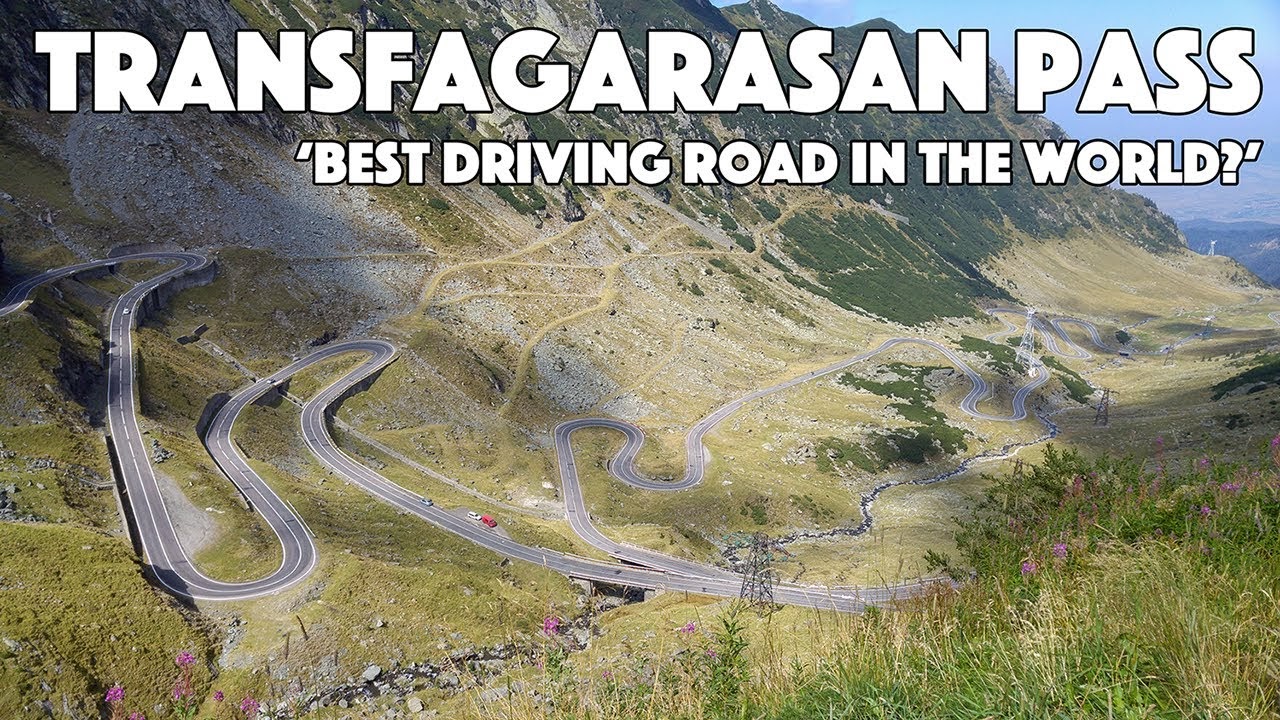 Departing from:

Sydney - Skopje

Destination:

Skopje - Sydney

Duration:

33 Nights

Travel Dates:

01/10/19 to 02/11/19
From
AUD$2,409
Price per person
Package Details
Overview
Great value trip around the Southern Balkans - Macedonia (North), Bulgaria, Romania, Serbia, Montenegro, Albania
Details
Day 1 Tue. 01 Oct Sydney 
Day 2 Wed. 02 Oct Skopje (Macedonia)
Welcome to Skopje. If you arrive early in Macedonia's capital city perhaps venture out and discover the myriads of statues and grand monuments for which this city has become famous for (aimed to bolster national pride), first and foremost the massive statue of Alexander the Great on horseback right in the centre of Macedonia Square. Walk past Byzantine domes, Turkish baths, and also newly built neo-classical buildings, sampling gozleme and tasty baklava along the way. The 30 mosques, innumerable caravanserais and hamams that fill its winding streets are a testament to Skopje's Ottoman past. Take a step back to those times with a visit to the Daut Pasha Hamam, or journey through the humbling Holocaust Museum to learn how Macedonia suffered during this tragic chapter of history.
There is time to get lost in the narrow lanes of Caršija, Skopje's most atmospheric neighbourhood, or take in the stone bridge over the river Vardar – an iconic sight that acts as a handy connection between Macedonia Square and the Old Bazaar. Perhaps visit the Museum of the City of Skopje, housed in the old Railway Station, which is itself a unique piece of history. Its unusual, part-ruined exterior is a result of the 1963 earthquake. The large clock on the outside of the building is frozen at 5:17, the moment the earthquake shook the city.
Skopje City Walk
https://www.smashwords.com/books/view/346541 
Free walking Tours
http://www.freeskopjewalkingtours.com/424054068
http://www.freeskopjewalkingtours.com/441121598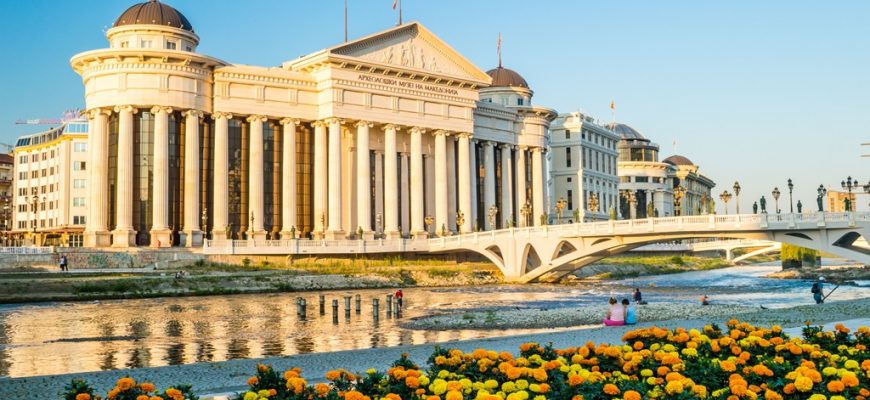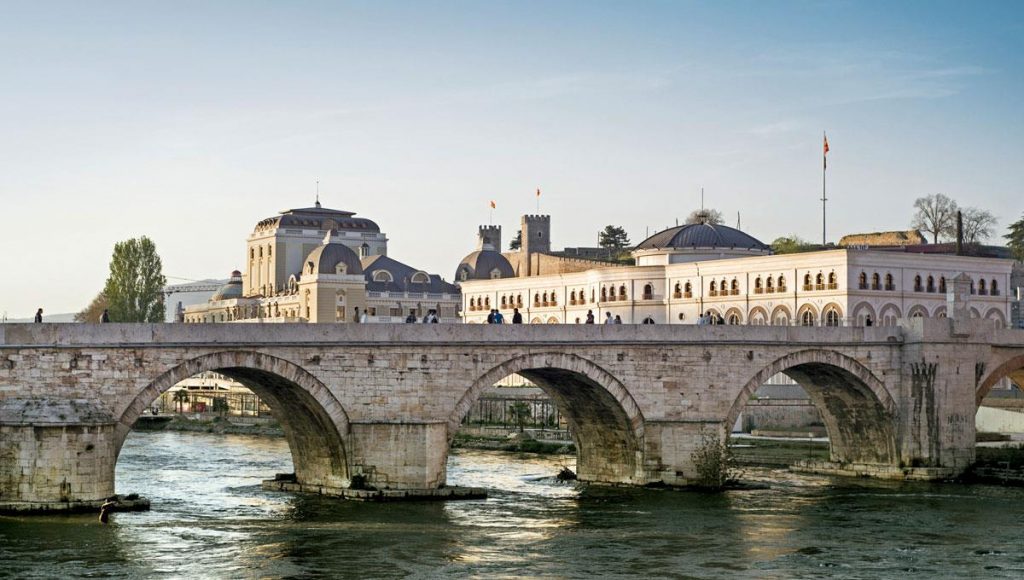 Day 3 Thu. 3-Oct Skopje (Macedonia)

Day 4 Fri. 4-Oct Skopje (Macedonia) – Sofia (Bulgaria) 3.25hours
(Drive apparently not that interesting – vignette required to drive on Bulgarian roads)
There are no toll-roads in Bulgaria but a vignette sticker is required if you drive outside of the city. Rental cars usually have a vignette sticker but it doesn't hearth to check – it must be on the lower right corner of the windshield (when looking from the inside).

A pocket-sized capital with iconic gold-domed churches, layers of ancient history, fine museums, a yellow-brick road and even its own mountain.
Sofia has the buzz of a capital city and the convenience of a compact centre where all the main sights can be visited on foot. For those averse to map-reading, a simple rule of thumb is to follow the yellow brick road!
The city has a good selection of museums, religious buildings of several faiths and in many styles, from the ancient and unassuming Sv Sofia to the iconic Sv Aleksandur Nevski, and numerous good restaurants, cafés and bars. It has a UNESCO World Heritage Site, Boyana Church, and its own mountain, Vitosha, right on the edge of the city, providing skiing in winter and wonderful walks, flowers, birds and fresh, cool air in summer.
Sofia's beautiful Ivan Vazov National Theatre © Nickolay Stanev, Shutterstock
It has only been Bulgaria's capital since 1879 so its main boulevards are from the late 19th century, but in among them are some older sites: the Neolithic settlement at Slatina; the Roman rotunda of Sv Georgi and several newly excavated Roman buildings discovered during the construction of the metro; and the sunken Church of Sv Petka Samardzhiiska, which was built in Ottoman times. There are several monuments and buildings reflecting Bulgaria's long and close relationship with Russia: the fine statue of Tsar Alexander II the Liberator, the Russian Church of Sv Nikolai and the Sv Aleksandur Nevski Memorial Church, for example. There is a mosque and a synagogue; indeed in the central pl Sv Nedelya you can see the Orthodox Church, the Banya Bashi Mosque, the newly built Catholic Cathedral of St Joseph and the Synagogue within a few hundred metres of each other.
Sofia in the 21st century has a real energy and a feeling of being a city that is on the up. It is also a rather relaxed city, especially in summer, when people-watching while strolling and sitting at pavement cafés are favourite evening occupations. However, there's plenty of culture available too: affordable opera, classical music and theatre (if your Bulgarian is good enough!). Bars, clubs and a wealth of excellent restaurants make spending a few, or indeed many, days in Sofia a pleasure.
Sofia Walking Tour
https://freesofiatour.com/
Food tour:
https://www.balkanbites.bg/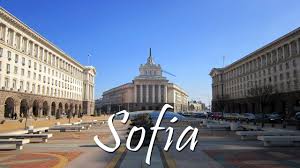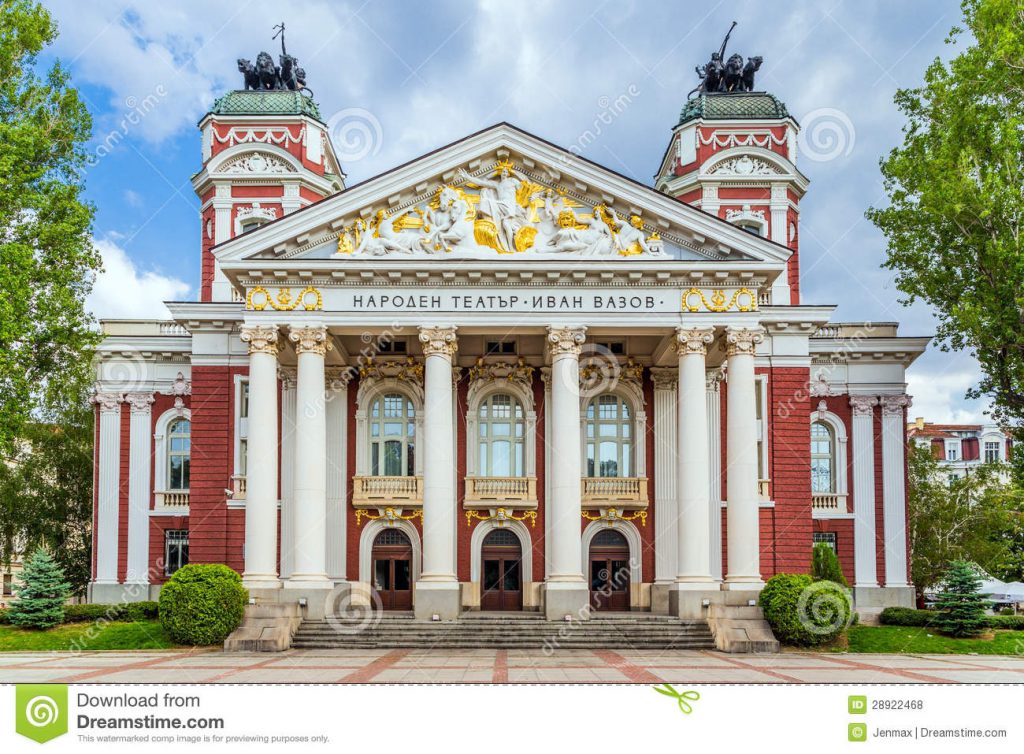 Day 5 Sat. 5-Oct Sofia (Bulgaria)
Day 6 Sun. 6-Oct Sofia (Bulgaria) – Rila (Bulgaria) 1.66 hours then on to Bankso 1.5 hours
The first sight of the monastery's towering exterior gives the impression of a fortress; in the past this security was necessary, as the wealth of the monastery attracted bandits and robbers, though its remote situation in the mountains and its altitude, 1,150m, helped to protect it. The founder, Ivan Rilski (880–946), was a hermit who sought enlightenment in the solitude of this place, but his reputation as a wise man with healing powers generated followers. In response to their requests he founded a religious community, which soon became a place of pilgrimage for people from all over the Balkans.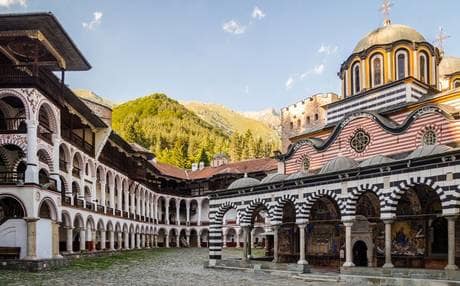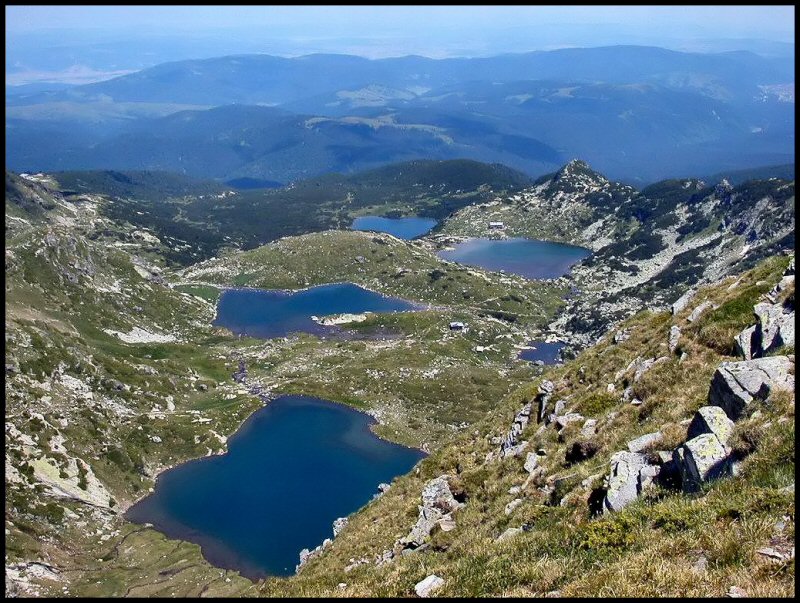 Day 7 Mon.   7-Oct Bankso /Gorno Draglishte (Bulgaria)
This morning venture up into the Pirin Mountains. After a short ride on a chairlift stretch your legs with a hike into the eastern slopes of the mountains, with Mt Vihren, the range's highest peak at almost 3,000m, visible to the west.
The small town of Bansko is set at the base of the majestic Pirin Mountains. Bansko is home to more than 150 cultural monuments. Down its cobbled streets, many of its stone houses have been transformed into charming 'mehanes' (taverns). Wander through pl. Vazrazhdane and check out the frescoes of the Church of Sveta Troitsa, or the paintings in the Rilski Convent. In the afternoon head out to the Belitsa Bear Sanctuary, home to rescued dancing bears. The sanctuary is the largest of its type in Europe, covering over 120,000 square metres. Here the bears can languish in lush green woods, with a river and pool in each enclosure. Seeing them sleeping in the sun, playing in the water and being free from captivity can be very moving. In the evening, you'll have the opportunity to indulge in some local cuisine. Try filet elena (spicy cured meat) or kapama (simmered meat, rice and sauerkraut), washing it down with some delicious melnik (dark red wine).
Free walking Tour: (2pm)
https://banskofreetour.com/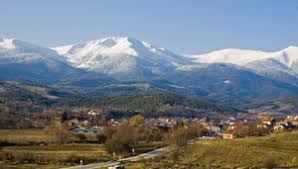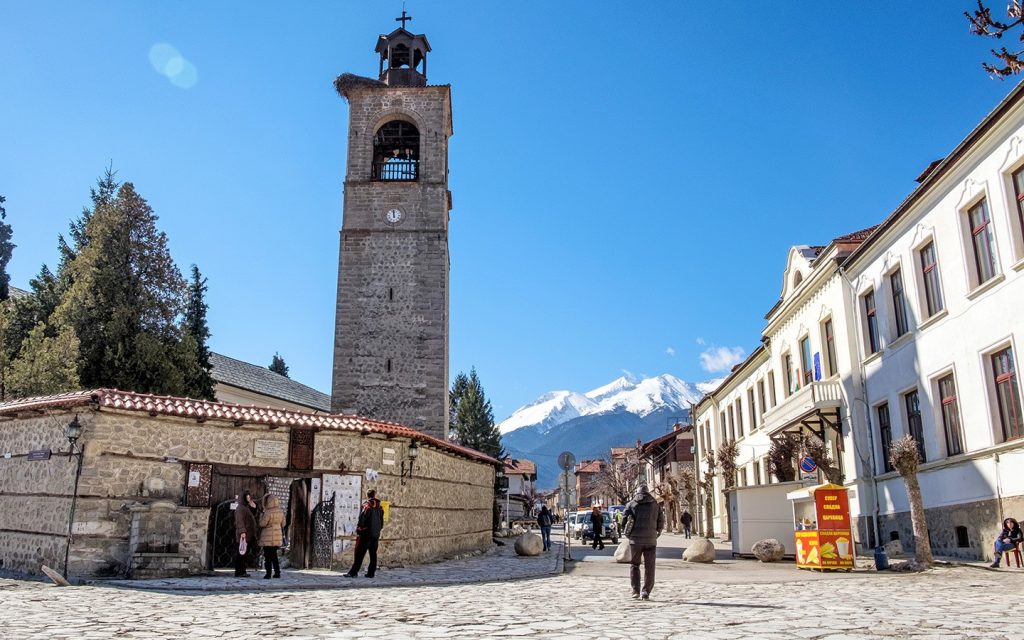 Day 8 Tue. 8-Oct Bankso – Plovdiv (Bulgaria) 2.5 hours
Situated on the Maritsa River, Plovdiv was once the meeting point of two ancient transportation routes. Join a local 'guide?' for a tour of the main sights and some insight into the town's history. The most remarkable sight is the ancient Roman theatre, accidentally 'discovered' after a landslide exposed the site in the early 1970s. Built in the 2nd century BC during the reign of Trajanus, the theatre seats about 6,000 people and is now back in use. From here, wander up to the site of the former hilltop fortress of Nebet Tepe, where you can enjoy excellent views of the city. Head back down to visit the 15th-century Dzhumaya Mosque, still in use today. Later today make sure you indulge in the local cuisine, famed for its grilled meats and vegetables on skewers.
Why not embark on an aimless wander through Plovdiv's narrow alleyways to see traditional coppersmiths, farriers and potters at work, or browse through the myriads of antique shops lining the streets.
Free walking Tour: (2pm)
https://freeplovdivtour.com/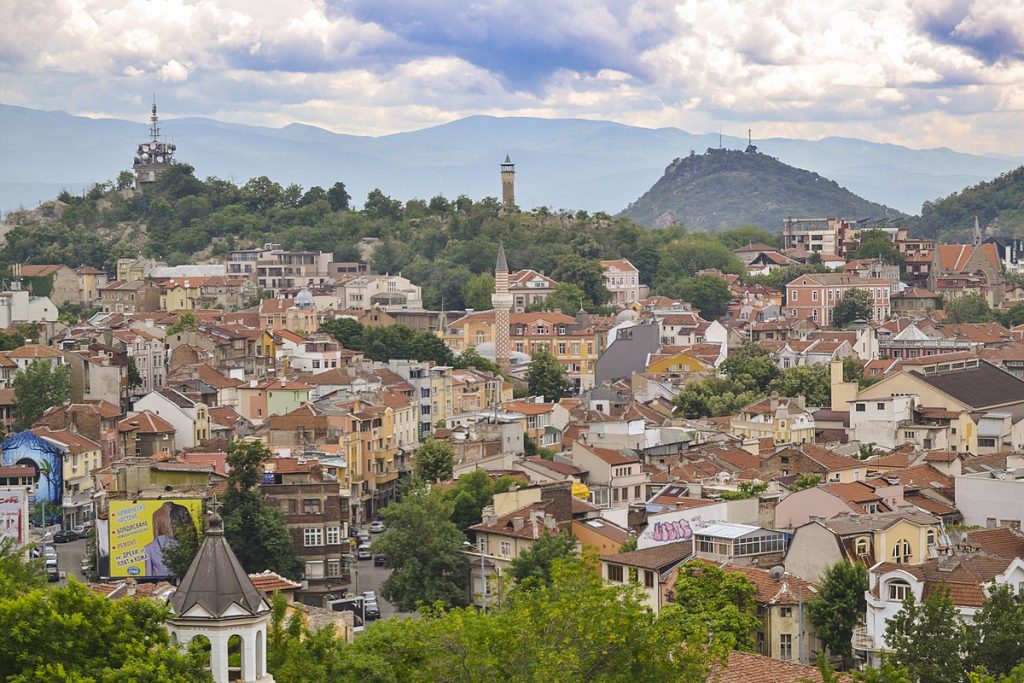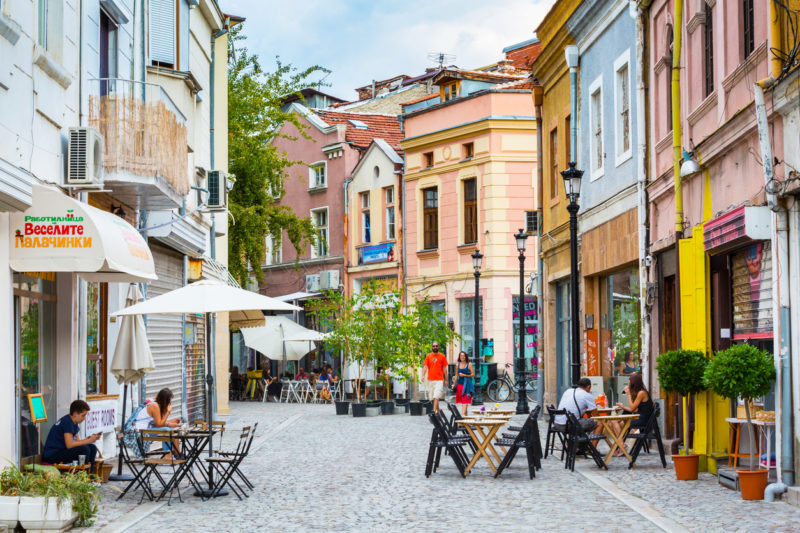 Day 9 Wed. 9-Oct Plovdiv (Bulgaria) – Veliko Tarnovo (Bulgaria) 2.75 hours
Veliko Tarnovo's history is incredible. Founded in 4500 BC by the Neolithic people, the Romans later built the first fortress walls and in the 6th century a Byzantine capital was established on Tsarevets Hill by Emperor Justinian. After the foundation of the second Bulgarian empire in 1185, it became the second most important and beautiful city in the region (after Constantinople) and trade and culture flourished for the next 200 years. In 1393 the town fell to the Turks who held the city until the Russians liberated it in 1877. Because of its importance during the second Bulgarian empire, the city was chosen as the place where the Bulgarian constitution was written in 1879 and where the official proclamation of Bulgaria as an independent state was made in 1908.
Visit to Veliko Tarnovo's imposing Tsarevets Fortress which overlooks the city. This once-magnificent fortress was first built in the 7th century and the ruined citadel is a delight to wander through. The rest of the day is free for you to explore the City of Tsars. Wander through the Old Quarter with its preserved Renaissance houses and handicraft workshops before relaxing in one of the town's cafes or 'vinarnas' (wine bars).
Free walking tour
https://www.facebook.com/freevtwalk/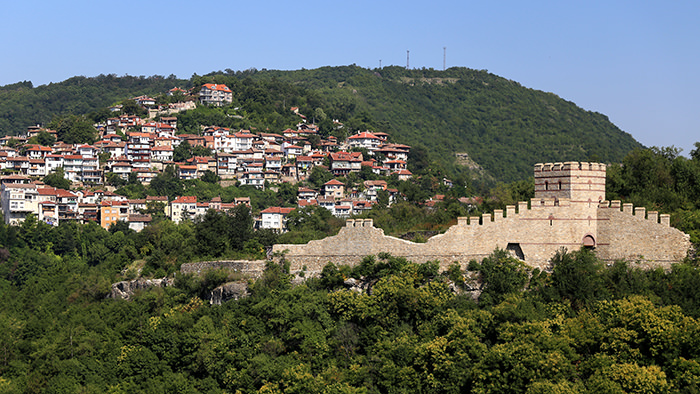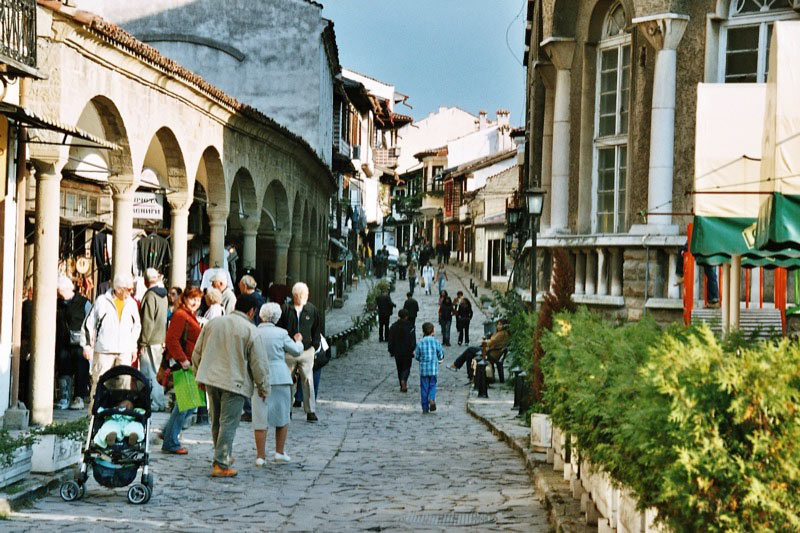 Day 10 Thu. 10-Oct Veliko Tarnovo (Bulgaria) – Bucharest (Romania) 2.75 hours

The city is increasingly known for its cosmopolitan vibe and energy, and while not the most beautiful or stylish city, there are some wonderful art nouveau buildings, ancient churches and monasteries, lush parkland, lakes and elegant boulevards. Romania's interesting capital also likes big things. It's home to one of Europe's biggest squares, and its Palace of Parliament is the second largest building in the world – former dictator Nicolae Ceauşescu ordered the construction of the 12-storied Palace of Parliament, a building of staggering scale and opulence that includes 1,100 rooms and 4,500 chandeliers. Take a guided walking tour around the city to help you get your bearings, then in free time you can choose to further explore some of the sights pointed out. Maybe seek out some traditional home-cooked Romanian food.
Today is a free day to explore Bucharest. Perhaps visit the grand concert hall of the Romanian Athenaeum, or take a walk around the city's National Museum of Art or the Museum of the Romanian Peasant. Alternatively, why not indulge your inner foodie on a Home Cooked Bucharest Urban Adventure tour. Another great way to see the city is by bicycle, perhaps exploring some of the city's neighbourhoods for a glimpse into the daily lives of Bucharest's residents.
Free walking Tours:
https://bucharest.walkaboutfreetours.com/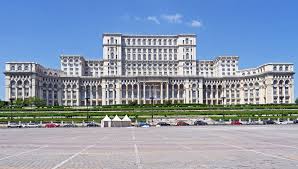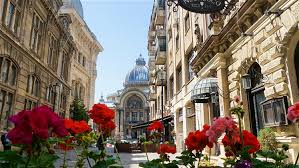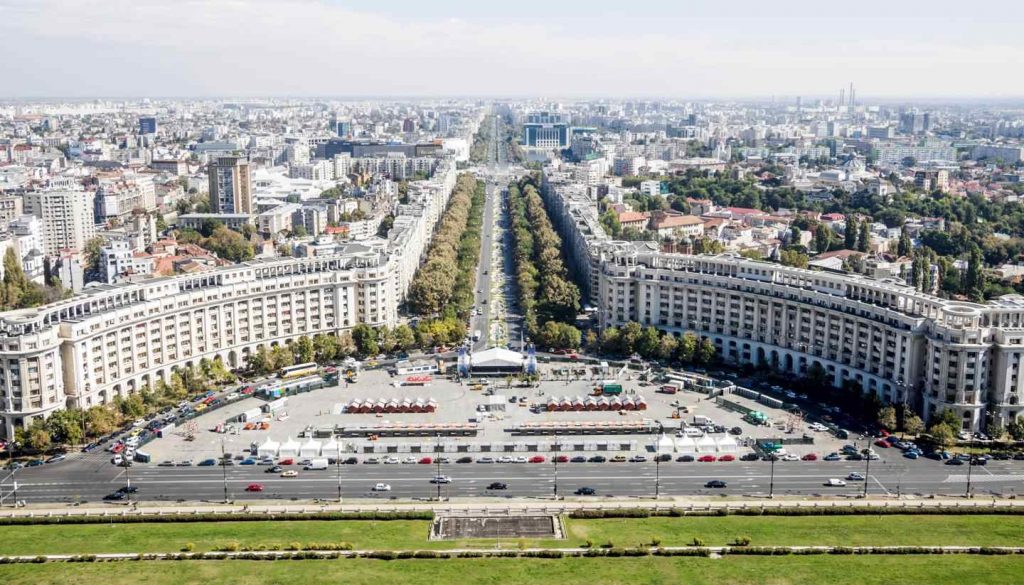 Day 11 Fri. 11-Oct Bucharest (Romania)
Day 12 Sat. 12-Oct Bucharest (Romania) – Brasov (Romania) (Via Sinaia) 2.5 hours
Today continue to the 13th-century Saxon city of Brasov. Also known by its German name of Kronstadt, the town is flanked by mountains and city walls was once a major medieval trading centre. Enjoy free time to explore, checking out the ornate churches, townhouses and squares surrounded by gingerbread-roofed merchants' houses. It's worth visiting the town's main attraction, the gothic (Biserica Neagra) Black Church, which took its name from its blackened appearance after a fire in 1689. Stroll along pedestrianized Strada Republicii, take a cable car up to Mt Tampa, or maybe explore the nearby Rasnov Fortress. The fortification is perched on a rocky hilltop above the town of Rasnov, and was constructed by Teutonic Knights in the 13th century as a place of refuge for the common people from Tartar invaders. Otherwise, you could head to Bran Castle, said to be the inspiration for the home of Bram Stoker's Dracula. Though not exactly super spooky, it is undeniably impressive, perched on a high cliff top and surrounded by pine trees. For those looking for a little nightlife action, Brasov has plenty of funky bars and restaurants to enjoy once darkness falls.
Free walking Tours
https://brasov.walkaboutfreetours.com/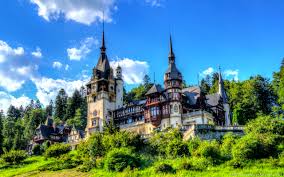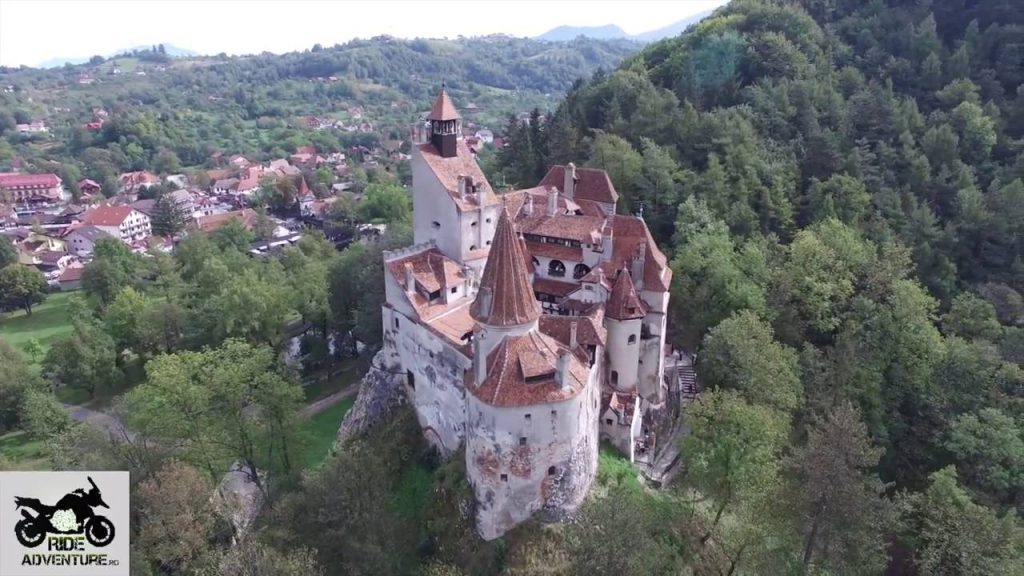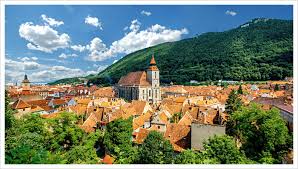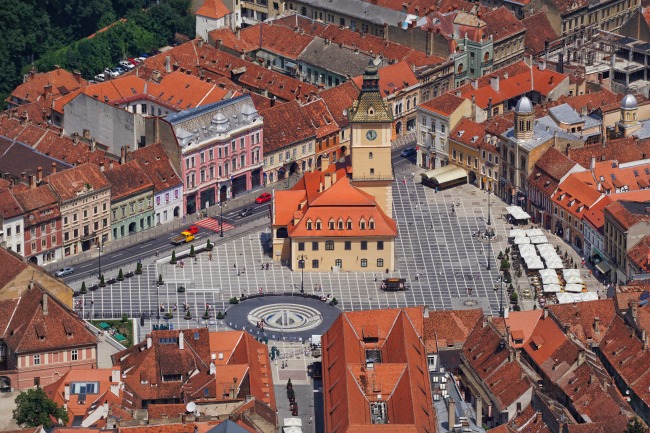 Day 13 Sun. 13-Oct Brasov (Romania)
Day 14 Mon. 14-Oct Brasov (Romania) – Sighișoara (via Viscri) (Romania) 2.2hours
You'll feel like you've entered a different world. The small Transylvanian village of Viscri was originally inhabited by Saxons from the Luxembourg area, and the whole scene is picture-postcard rural. This idyllic village of red tiled roofs is a World Heritage site, virtually unchanged for 900 years. You'll visit the town's fortified church (thought to be the oldest in Transylvania). You'll also learn about the Sock Project, which supports the local Roma community. Time permitting, you may even like to go for a horse cart ride through the area, over pastures and through wondrous woods of oak and hornbeam. In the evening, indulge in a home-cooked dinner prepared by a local family, sampling fresh produce, homemade wines and schnapps. Tonight, stay in rustic houses that the locals rent out to visitors.
Medieval Sighisoara is likely to seduce visitors more than any other place in Romania. Another World Heritage site, the town was first settled by the Romans but flourished under the Saxons from the 12th century. Take a walk around the old town, which coils up a narrow hill and is surrounded on all sides by fortified walls, and explore the 64 metre-high clock tower that dominates the citadel. The town is famed as the birthplace of Vlad Dracul III, better known as Vlad the Impaler, whose name was the inspiration for Bram Stoker's iconic Count Dracula. Vlad III is revered as a folk hero by Romanians for driving off the invading Ottoman Turks, of which his impaled victims are said to have included as many as 100,000. Maybe have traditional Romanian fare at 'Casa Dracula' tonight.
Walking Tours
https://www.toursbylocals.com/Sighisoara-Tours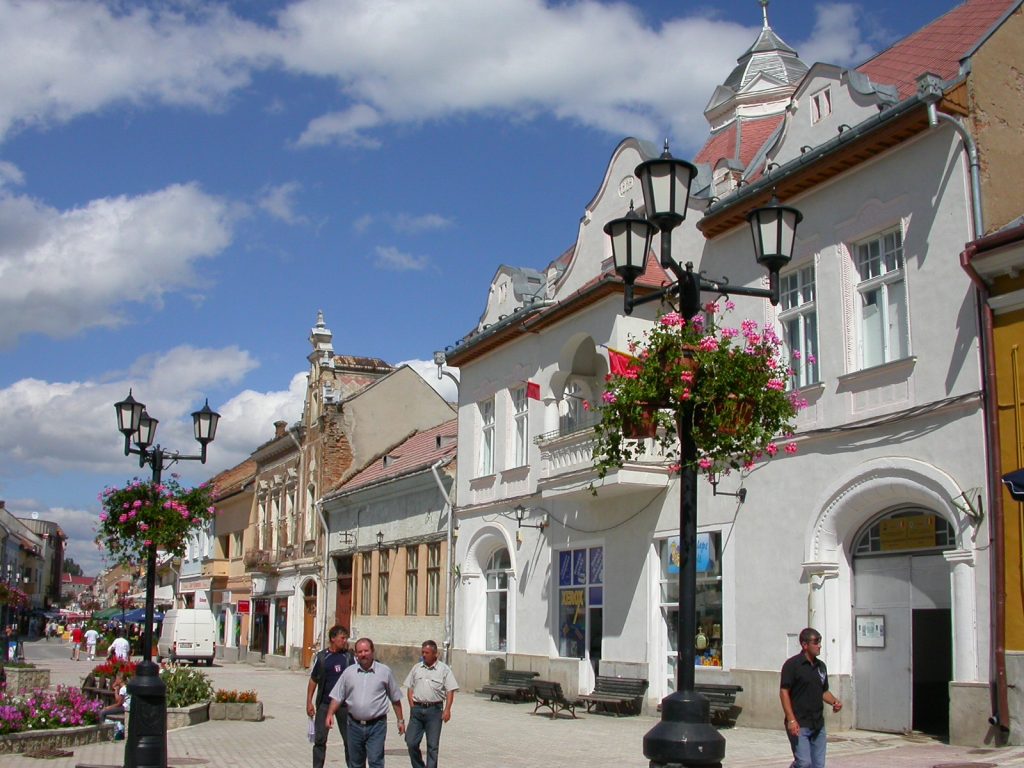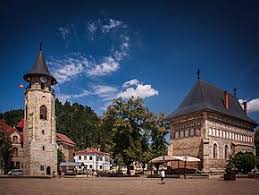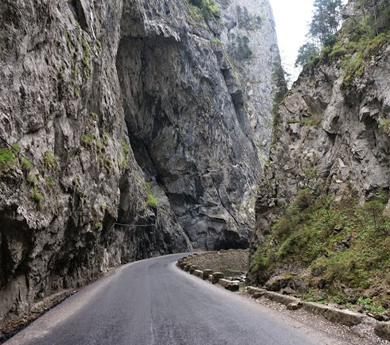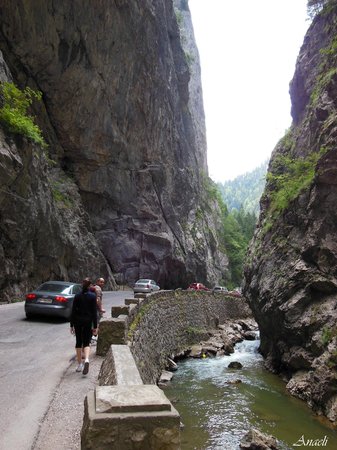 Day 15 Tue. 15-Oct Sighișoara (Romania) – Sibiu (Romania) 1.5 hours
Sibiu (Nagyszeben/Hermannstadt) is one of the most visitor-friendly cities in Transylvania, and a great place to explore on foot. The old part of the city has two levels. The 'Upper Town' contains most of Sibiu's historic sites, which are handily located around three charming adjacent squares, Piaţa Mare (Great Square), Piaţa Mică (Little Square) and Piaţa Huet (Huet Square). The 'Lower Town' is an appealing tangle of old houses and cobbled streets. Connecting the Upper and Lower towns are dozens of tunnels, stairways and hidden passages, emerging suddenly into sun-drenched, pastel-painted squares, which are fun to explore. The city offers stretches of medieval walls, a Gothic cathedral and Baroque palaces,  and has two important museum complexes: one a group of museums under the Brukenthal label, with the remarkable collections of an 18th-century Governor of Transylvania at its heart, and the second the ASTRA complex, the best open-air museum in Transylvania. Add to this a busy cultural calendar, including a theatre festival of European importance, an extensive range of accommodation options and some impressive restaurants, and it is easy to see why Sibiu is many people's favourite Transylvanian city, and a place that rewards an extended stay.
Walking Tour Sibiu:
https://www.crazysexyfuntraveler.com/walking-tour-of-sibiu-romania/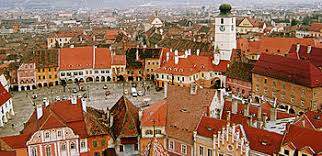 Day 16 Wed. 16-Oct Sibiu (Romania) Transfagarasm Pass (152 kms) – Sibiu (Romania)
More than 150 kilometres in length the Transfagarasan Highway is Romania's most spectacular and best known road and, thanks to an appearance on BBC Top Gear in 2009, now one of the country's most popular tourist attractions. Fully open only from June to October, the road's highest point is at 2042 metres: the tunnel which links the northern and southern sides at Lake Balea
https://screwtheaverage.com/blog/transfagarasan-highway-road-trip-romania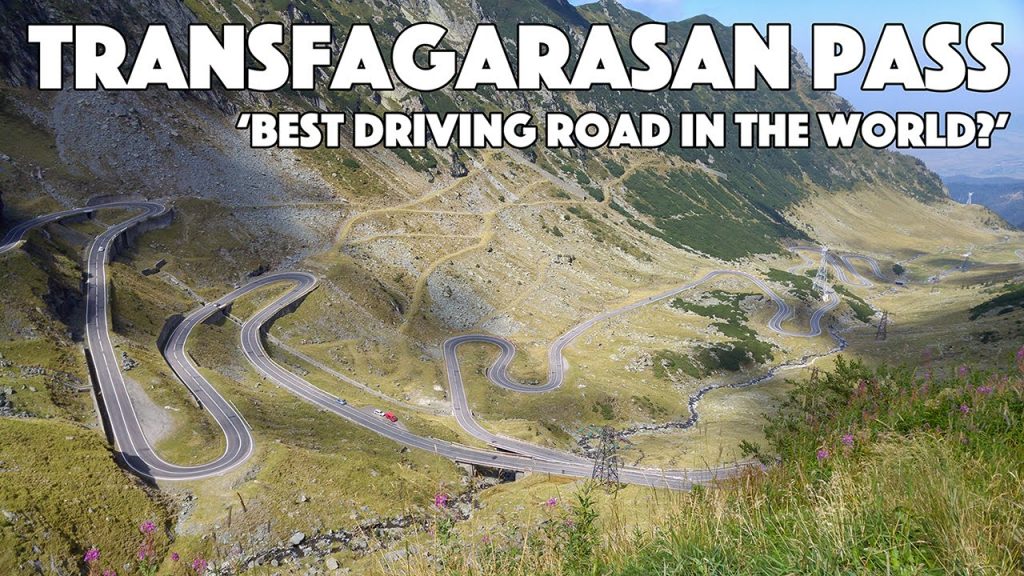 Day 17 Thu. 17-Oct Sibiu (Romania) – Timișoara (Romania) 3.2 hours
The engaging city of TIMIȘOARA has long been the most prosperous and advanced of the Banat's cities, claiming to be the first place in Romania to have a public water supply, the first in Europe to have electric streetlighting and one of the first in the world to have horse-drawn trams. It still boasts Romania's premier technical university.
Free walking tours:
https://www.freetour.com/timisoara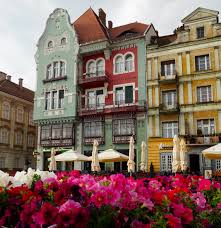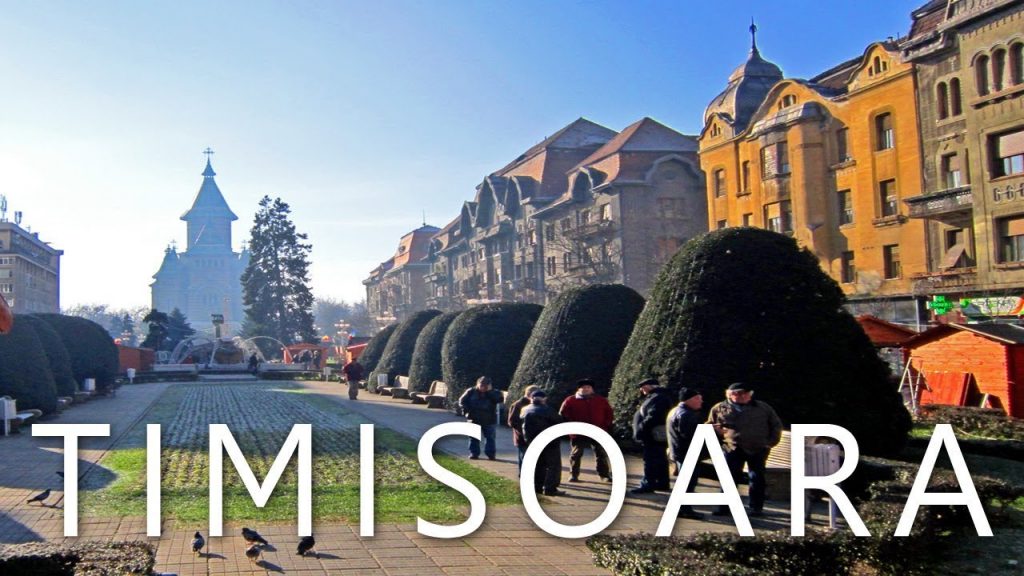 Day 18 Fri. 18-Oct Timișoara (Romania) – Novi Sad (Serbia) 2.1 hours
Capital of Vojvodina and, with a population of more than a quarter of a million, Serbia's second-largest city, Novi Sad is a relatively prosperous, commercial, industrial and university town on the north shore of the Danube in the Bačka region of the province. Long referred to as the 'Serbian Athens', Novi Sad has always been a centre of culture and learning and the atmosphere of its small but elegant city centre seems somehow a little more refined than that of the capital. Instead of looking south and east as Belgrade has historically done, Novi Sad's cultural ties are firmly to the north and west.
With a diverse and mixed population of Serbs, Hungarians, Croats and Slovaks, together with a sizeable but rather downcast Roma population, the city's cultural resonances bring to mind Budapest and Vienna rather than Belgrade or Sarajevo. As one writer has already noted, Novi Sad can be said to be the most easterly city in western Europe, and the most westerly city in eastern Europe. Famous sons – or rather, daughters – of the city include Mileva Einstein, née Marić, wife of Albert (the great man himself lived here for a few years before World War I), and Monica Seleš, former world number one tennis star.
The city's most striking feature, the Petrovaradin Fortress, is not in Novi Sad itself but across the Danube in the separate town of Petrovaradin (which belongs to Srem rather than Bačka). Three bridges link the two sides of the river and, although all of these were destroyed during the hostilities of 1999, they have all since been replaced. The city centre has a number of noteworthy buildings, mostly in the Baroque style, together with some excellent museums and art galleries. It is also a very lively city, with a large student population and a dynamic café-bar scene. It is quite feasible to visit the city as a day trip from Belgrade if time is short but a longer stay here will pay dividends. Not only are there various sights in the city to enjoy, Novi Sad also serves as an excellent base for trips to other parts of Vojvodina, as well as excursions into the Fruška Gora hills that lie just to the south.
Free walking tours Novi Sad
https://www.inspirock.com/serbia/novi-sad/novi-sad-free-walking-tours-a1332992633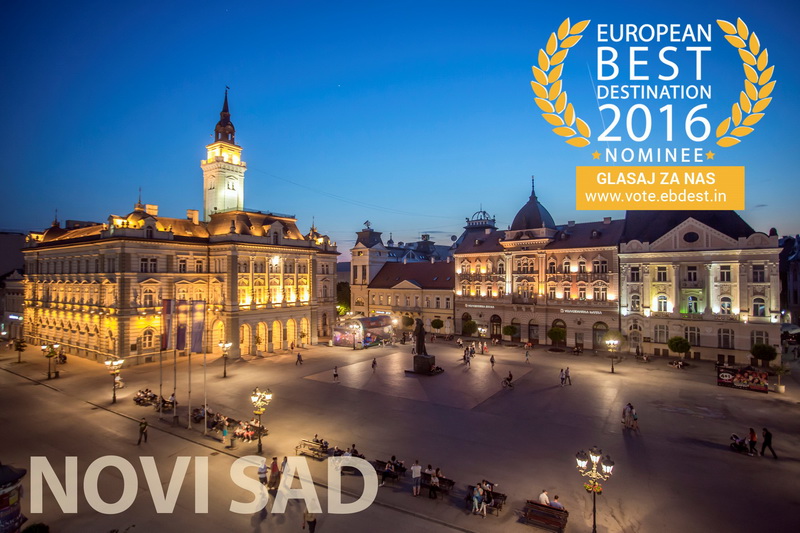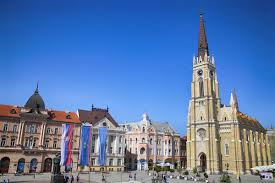 Day 19 Sat. 19-Oct Novi Sad (Serbia) – Belgrade (Serbia) 1 hour
Today we drive to Belgrade – Serbia's dynamic capital city. It is located at the crossing point of the Sava and Danube rivers and during the course of its long history, Belgrade has been captured 60 times, burned down around 40 times, and has risen like a phoenix from the ashes every time.
Looming over the old city is the ancient Kalemegdan Citadel, which was built in stages from the 1st century BC and was finally finished in the 18th century. We will visit the well-preserved ruins and may even see graffiti made by bored medieval guardsmen. The city itself offers excellent shopping opportunities, from luxurious upscale boutiques through to unique places such as Titos Flowers, a memorial centre for the former Yugoslav leader.
Belgrade is very well known for its nightlife and is a major draw card for Europeans looking for a party. There are countless nightclubs, bars, and cafés that stay lively into the wee hours of the night, many of which are located on river barges.
Free walking tour Belgrade:
http://www.belgradewalkingtours.com/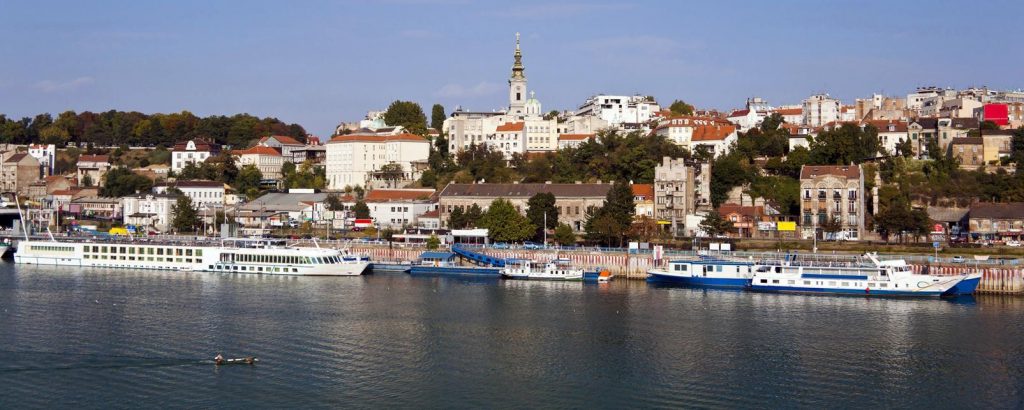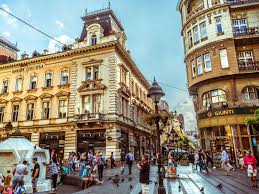 Day 20 Sun. 20-Oct Belgrade (Serbia)
Day 21 Mon. 21-Oct Belgrade (Serbia) – Durmitor National Park (Montenegro) 6 hours
The 39,000ha Durmitor National Park has magnificent mountains, alpine lakes and high pastures. It is bordered by two deep canyons, the Tara to the east and the Piva to the west. As a summer resort it offers endless opportunities for nature lovers, hikers and mountaineers. The area received national park status in 1978 and since 1980 Durmitor National Park and the Canyon of the River Tara have jointly been listed by UNESCO as a site of natural and cultural heritage.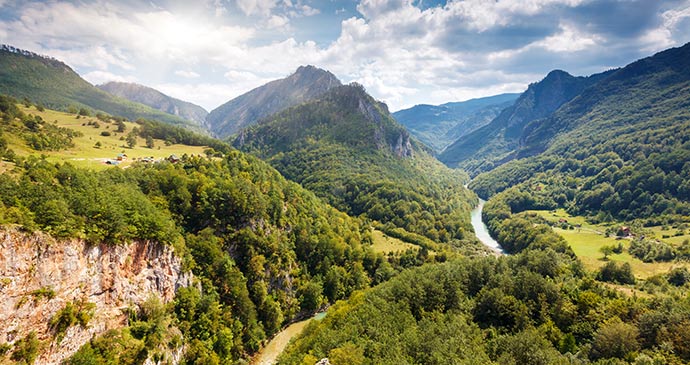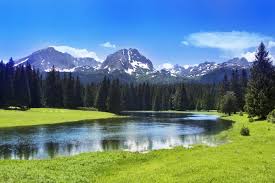 Day 22 Tue. 22-Oct Durmitor National Park (Montenegro)
Day 23 Wed. 23-Oct Durmitor National Park (Montenegro) – Kotor (Montengro)
This 5th-century World Heritage-listed city is set on a secluded bay, with towering peaks surrounding a rocky coastline dotted with pretty waterside towns. Upon arrival why not head out to see the 12th-century Cathedral of St Tryphun, the South Gates of Kotor (the Gurdich Gate) and the Armoury Square (Trg od oruzija). You might like to get delightfully lost in the crooked alleyways, checking out the boutiques and cafes, or climb the hills behind the city to visit Kotor's ruined fortification walls. A one-and-a-half hour hike up the stone steps, past churches, gates, and bastions to the Fortress of Sveti Ivan at the top rewards you with magnificent views across town and the brooding Bay of Kotor. In the evening the city walls are prettily lit up to provide a unique night-time perspective.
Free walking tour Kotor
http://montenegrohostel.com/kotor-free-city-tour
Free walking tour Budva
http://www.montenegrohostel.com/free-tours/budva-free-city-tour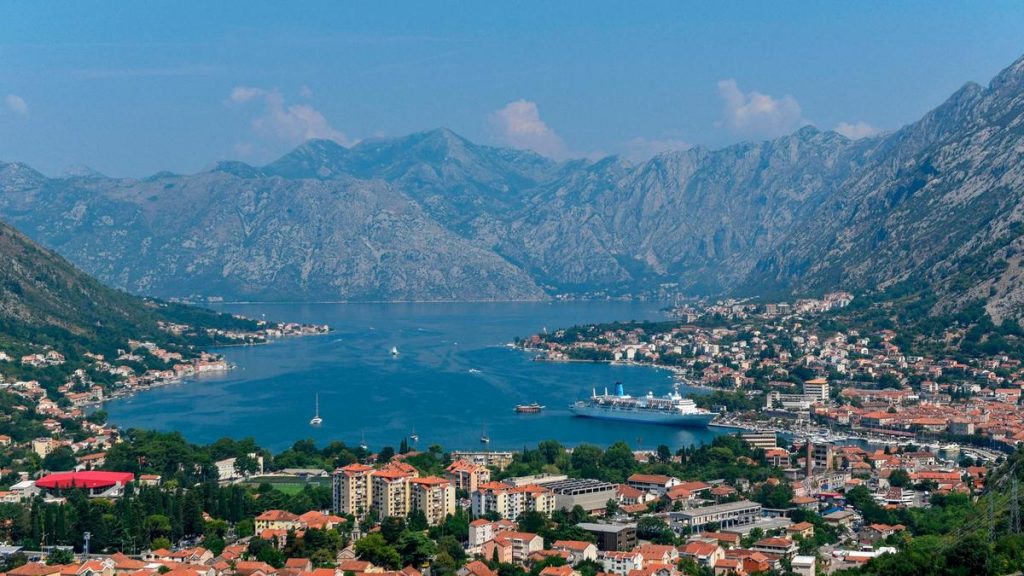 Day 24 Thu. 24-Oct Kotor (Montengro)
Today you have the opportunity to take part in optional day trips out of Kotor. Perhaps take a cruise on Kotor Fjord, visiting the twin islands of Our Lady of the Rocks and Sveti Dordje (St George), with its church in the middle of the bay. Legends has it that sailors once spotted an image of the Virgin Mary on a rock here, and so then each time they completed a successful voyage they added another rock as an offering. Eventually so many were added that an island emerged and the church was built on top of it. Alternatively, consider a trip to Budva, a mere 30-minute busy ride out of Kotor. With its busy beaches, charming Old Town, bustling restaurants and bars, Budva is like Montenegro's little version of Miami. For some more history, head up to Montenegro's former capital Cetinje, now a laidback village with grand mansions that were used as embassies in days gone by.
Day 25 Fri. 25-Oct Kotor (Montengro)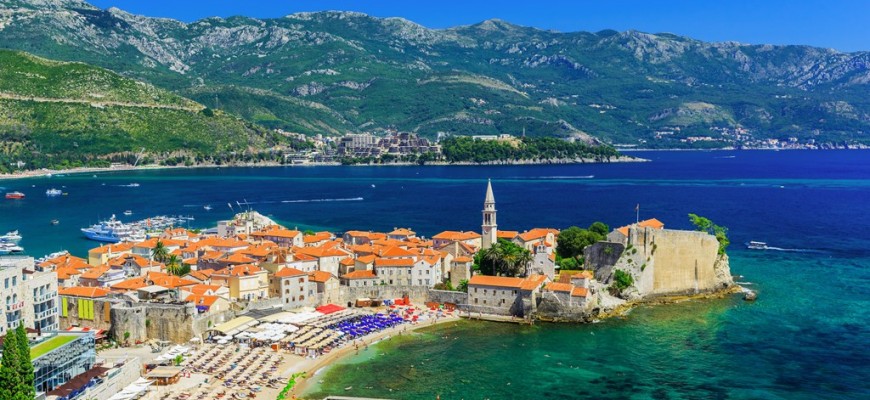 Day 26 Sat. 26-Oct Kotor (Montengro) – Kruja (Albania) (via Budva – Montenegro) 3.25 hours
Today, take a  trip to the mountain village and former Albanian capital of Kruja (approx. 1.5 hours). Kruja was the last stronghold of Skanderbeg's (the national hero of Albania) army until the Ottomans took over the entire country. Pay a visit to the excellent ethnographical museum housed inside the fortress. There is plenty of time to explore the citadel and the famous bazaar area.
Free Walking Tour Shkodra
https://www.facebook.com/kiriadventures.al/
Walking Tour Kruja
http://www.tiranafreetour.com/kruja.html
Free Walking Tour Tirana
http://www.tiranafreetour.com/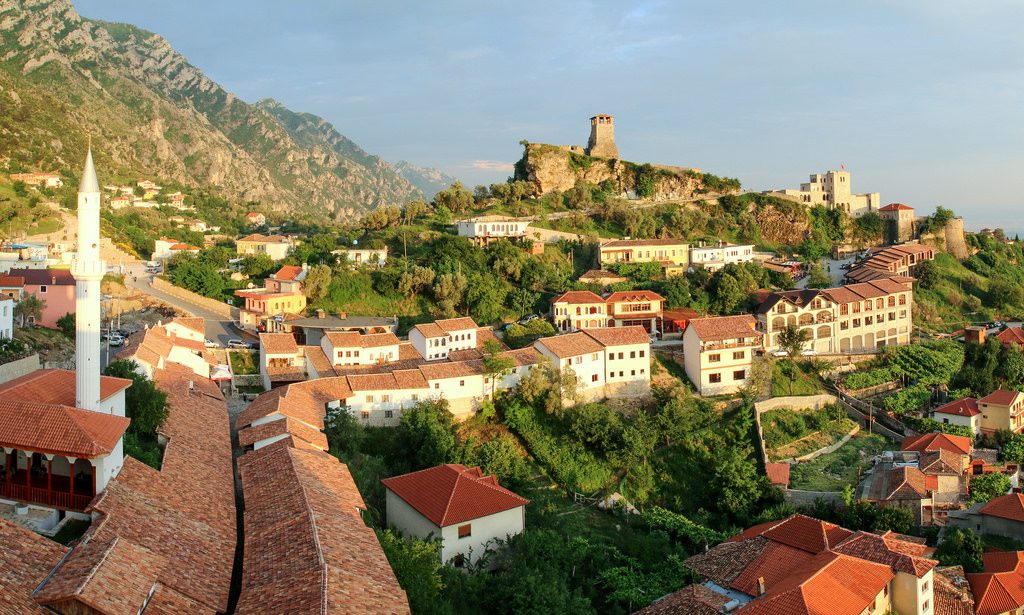 Day 27 Sun. 27-Oct  Tirana (Albania) with sidetrip to Kruja (Albania) – .75hour
Drive to Tirana. Tirana is dotted with many museums. You can't miss the National History Museum – just look for the gargantuan mosaic on the facade that represents the development of Albania's history. The main sight in Tirana is the 1821 Et'hem Bey Mosque, right on the city's main square. Closed under communist rule, the mosque resumed as a place of worship in 1991. 10,000 people attended the reopening and the event was considered a milestone in the rebirth of religious freedom in Albania. Take a look at the frescoes outside and in the portico that depict trees, waterfalls and bridges – motifs rarely seen in Islamic art. Remember to take your shoes off before entering the inner room.
How Long You Should Stay in Albania's Most Popular Towns
https://theculturetrip.com/europe/albania/articles/how-long-you-should-stay-in-albanias-most-popular-towns/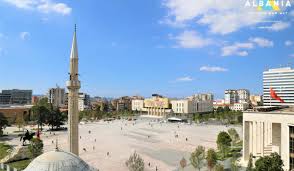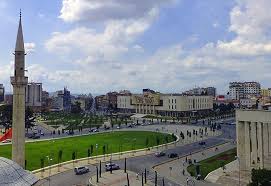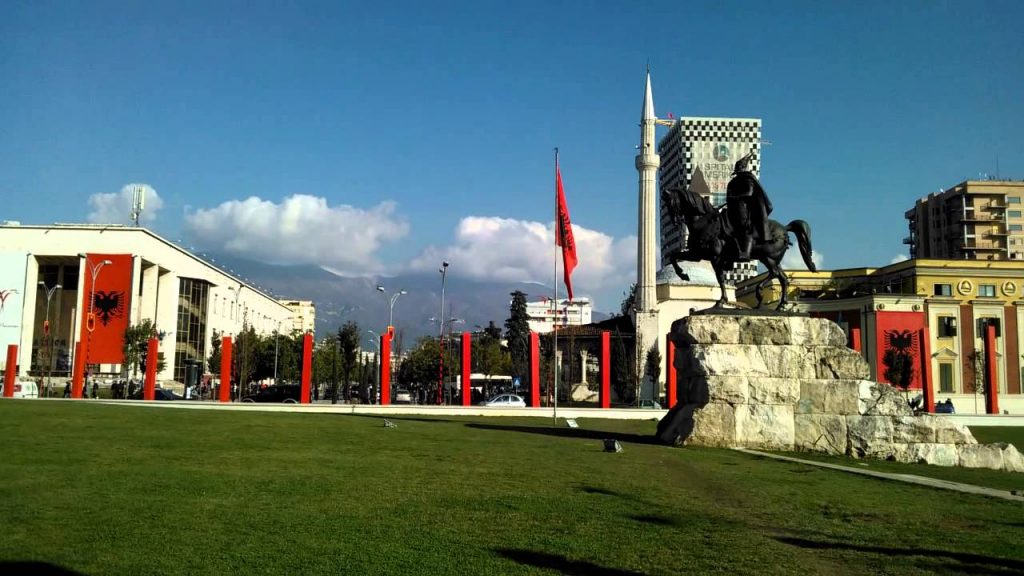 Day 28 Mon. 28-Oct Tirana (Albania) – Ohrid (Macedonia) 2.3 hours
Europe's oldest lake, and one of the oldest human settlements in the world, Ohrid has a wealth of historic sites and religious monuments to discover. Ohrid is an eternal town, a magical hill whose primordial pulsation links ancient and modern times forever. The town is said to have once been home to 365 churches, one for each day of the year, earning it the nickname "the Macedonian Jerusalem", while historical excavations date back to Neolithic times. Despite being a World Heritage site for over 30 years, the town remains under the radar of visitors. Get your bearings on an orientation walk around Ohrid's old bazaar area (old town).
Embark on a scenic cruise on the turquoise waters of Lake Ohrid, ringed by mountains, attractive villages and beaches, and take in the views of the town and the surrounding scenery while afloat. At 34 kilometres long, 14 kilometres wide, and over 300 meters deep, all shared between Albania and Macedonia, there's plenty of vast Lake Ohrid to explore. The afternoon is free for you to discover the area. There are many churches and monasteries to visit, but one of the most popular is the Macedonian Orthodox Church of Sveti Jovana Kaneo, situated on a rocky outcrop above the town, overlooking the lake. Past the church you can wander around to the back of town, exploring the old walls and fortress, and admiring the views of the lake. The Sveti Naum Monastery is also a great option, lying on the shores of the lake south of town, with well-kept grounds that are home to peacocks. The ancient Tast Samoil's Fortress stands on the top of Ohrid Hill and looks across the town, while a 2,000-year-old Roman theatre was uncovered near the Upper Gate – in summer it's again being used for concerts and performances.
Walking tour Ohrid:
https://www.gpsmycity.com/gps-tour-guides/ohrid-3266.html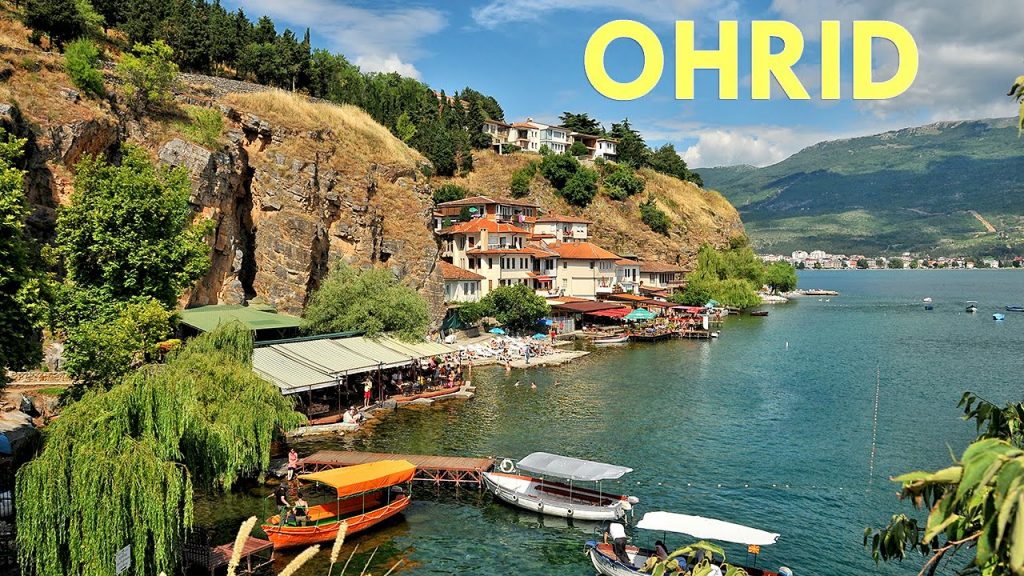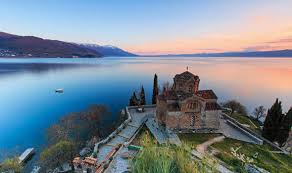 Day 29 Tue. 29-Oct Ohrid (Macedonia)
Day 30 Wed. 30-Oct Ohrid (Macedonia) Skopje (Macedonia) 2.75 hours
Day 31 Thu. 31-Oct  Arrive Sydney
Travel Enquiry