The 'Stans' – a proposed trip

From Australia - Tashkent To Tashkent - Australia - 35 Nights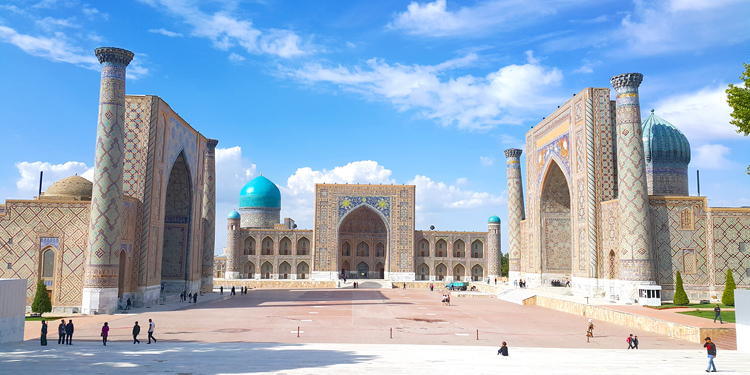 Departing from:

Australia - Tashkent

Destination:

Tashkent - Australia

Duration:

35 Nights
Package Details
Overview
Great trip - starting in Uzbekistan -> Kazakstan -> Kyrgyzstan -> Tajikistan
Details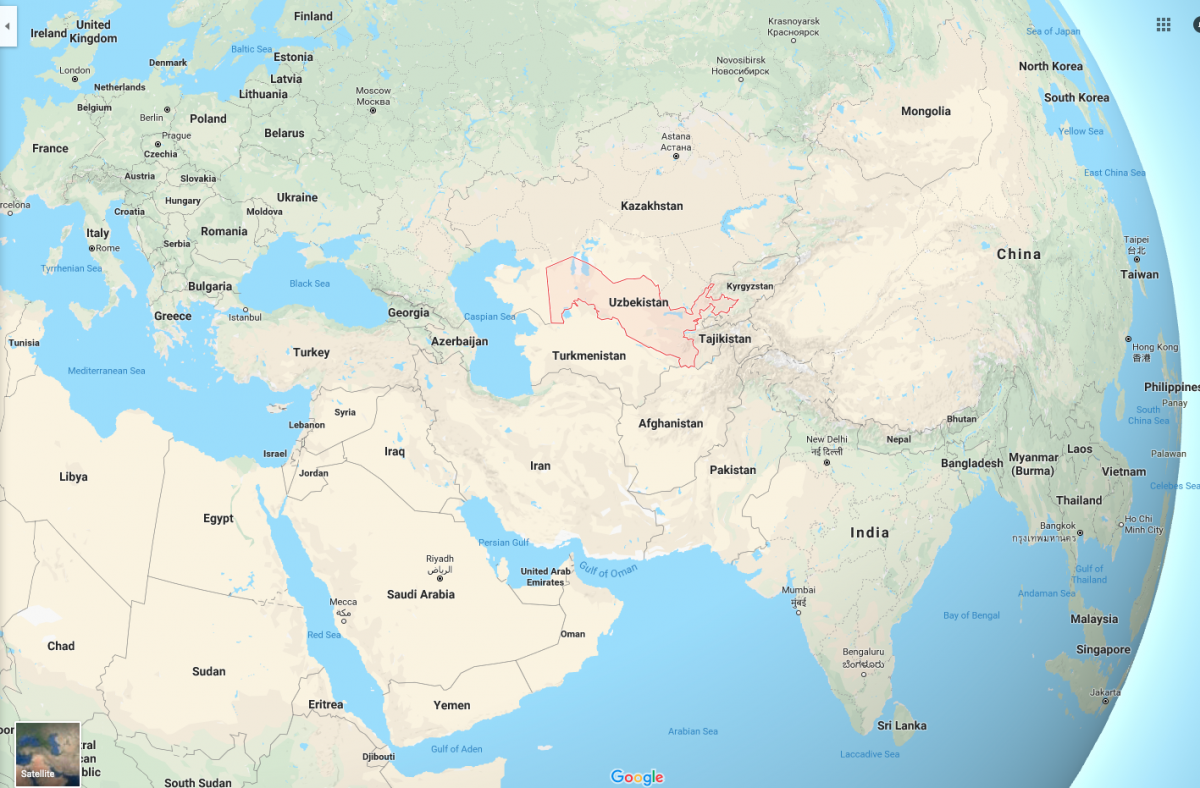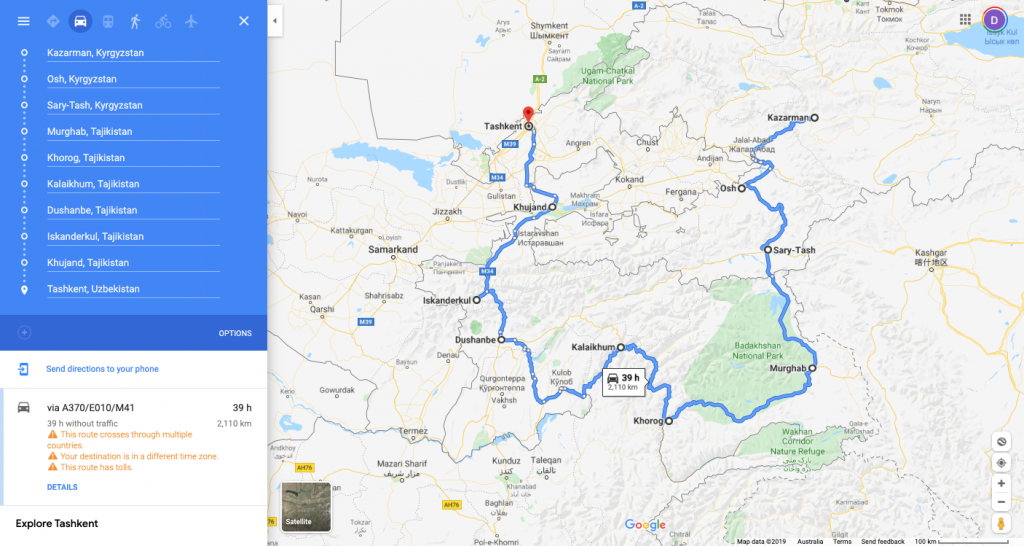 I will be keeping my eyes open for any specials 🙂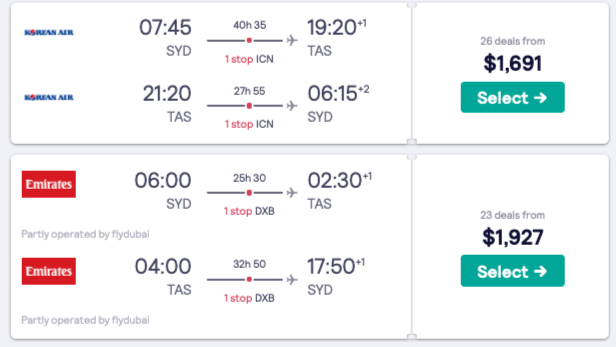 | | | | | |
| --- | --- | --- | --- | --- |
| Day 1 | Sat | 29-Aug | Australia | Seoul (Korea) |
| | | | | |
| --- | --- | --- | --- | --- |
| Day 2 | Sun | 30-Aug | Seoul (Korea) | Tashkent (Uzbekistan) |
Overnight at the hotel
| | | | | |
| --- | --- | --- | --- | --- |
| Day 3 | Mon | 31-Aug | Tashkent (Uzbekistan) | |
Breakfast at the hotel.
Free walking tour:
https://www.freetour.com/tashkent 
OR:
Morning:
City tour in Tashkent: Old part of the city: the religious complex Khasti Imam: consisting of Kaffal Shashi Mausoleum (XV centure), Barak Khan Madrassah (XVI centure), Muy-Mubarak Mosque – storehouse of the well-known Koran of Khalif Osman and gold hair of prophet Muhammad; Dzhuma-mosque of Khodja Akhrar Vali, Kukeldash Madrassah (XVI), Abdulkasim Madrassah (XIX).
Afternoon:
After lunch visiting modern part of Tashkent: The State Museum of Applied Arts of Uzbekistan, visiting Independence Square, after continue to Navoi Theater square and Amir Timur Square. Overnight at the hotel.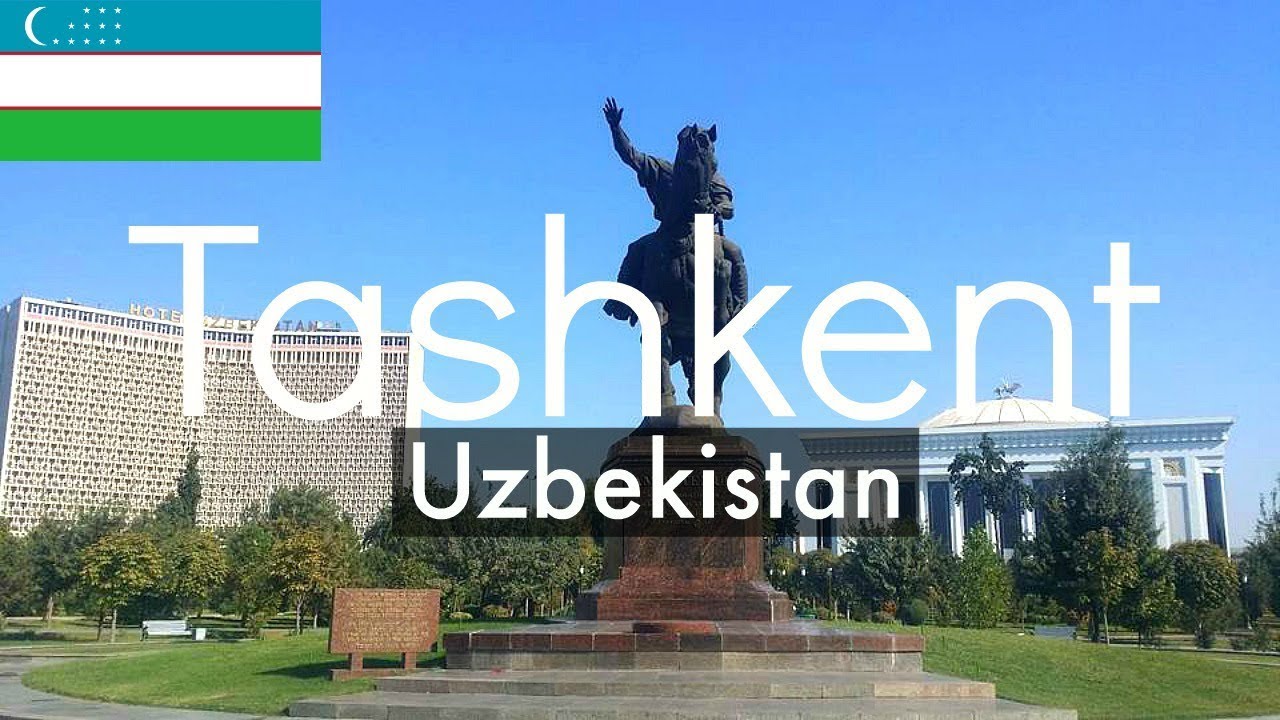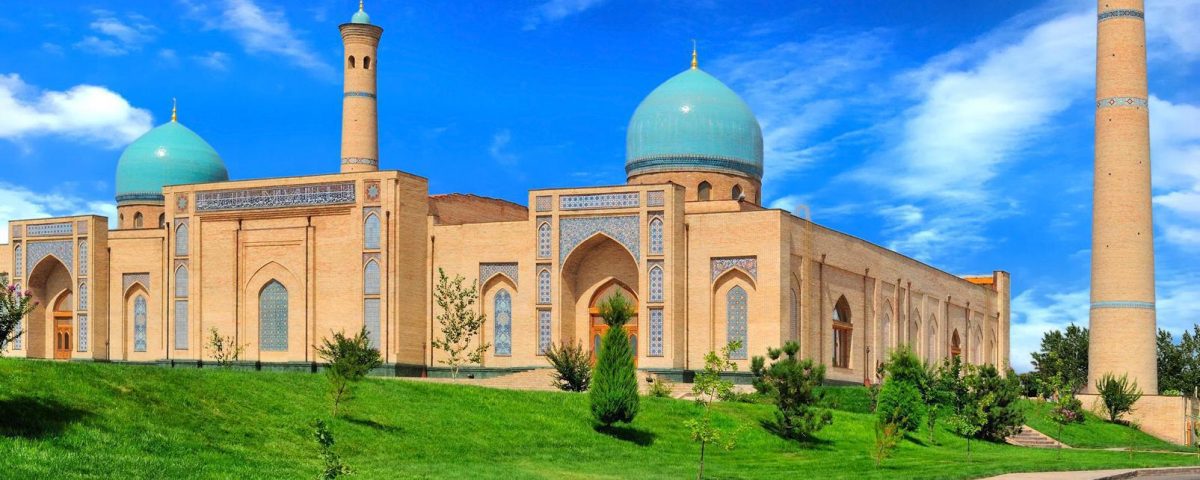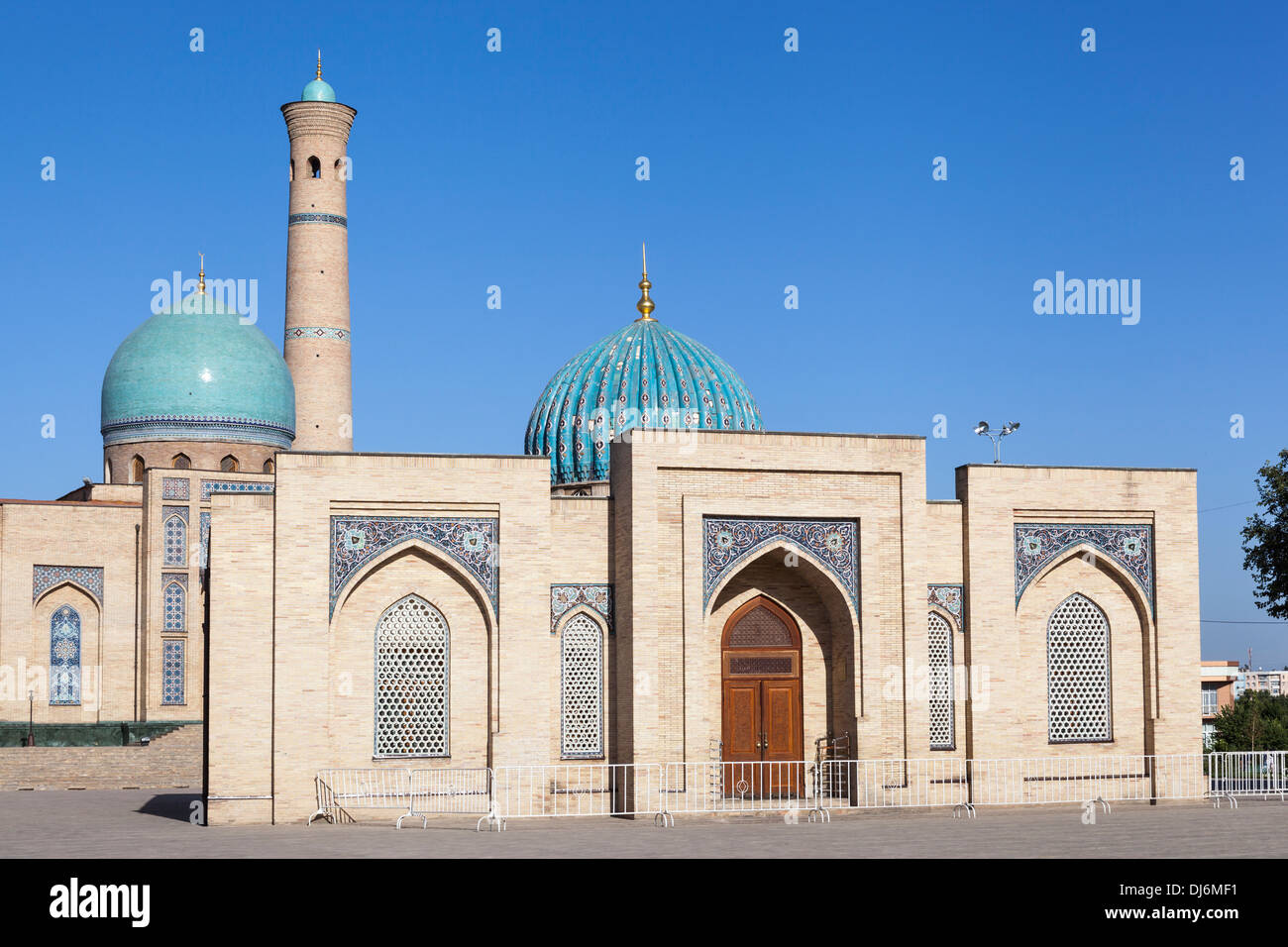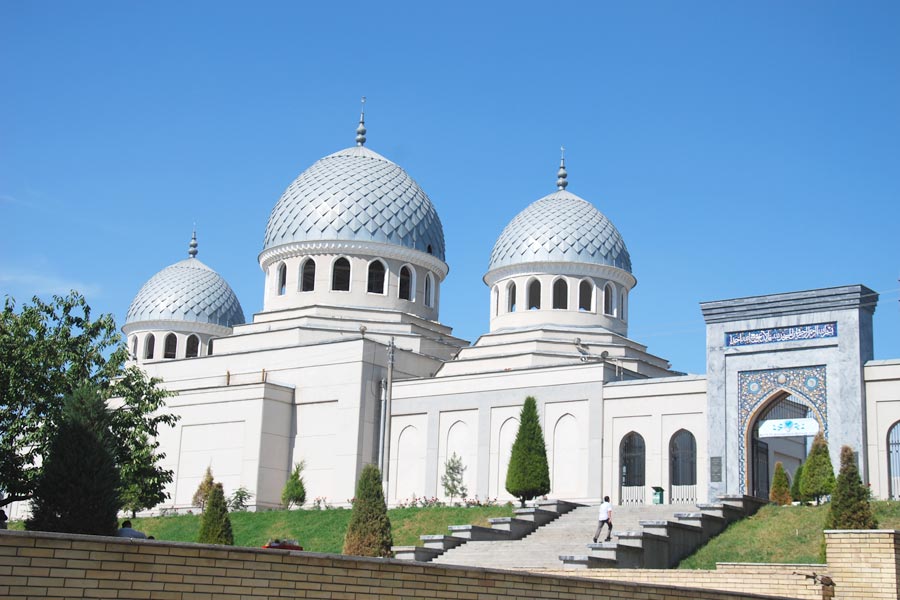 | | | | | | |
| --- | --- | --- | --- | --- | --- |
| Day 4 | Tue | 1-Sep | Tashkent – Samarkand  (Uzbekistan) | 08.00-10am (Bullet Train) | |
| Day 5 | Wed | 2-Sep | Samarkand (Uzbekistan) | | |
Walking Tour Samarkand
https://www.freetour.com/samarkand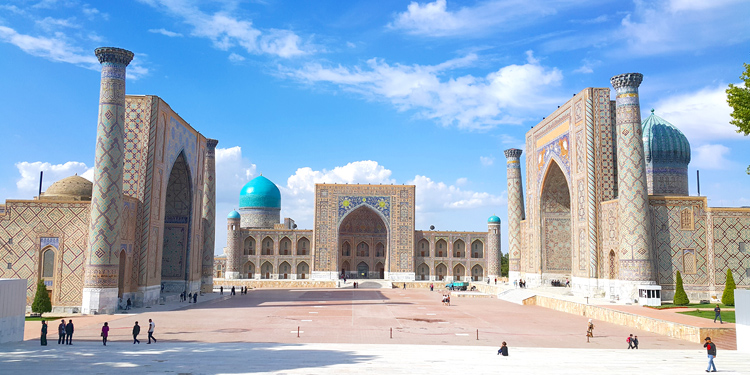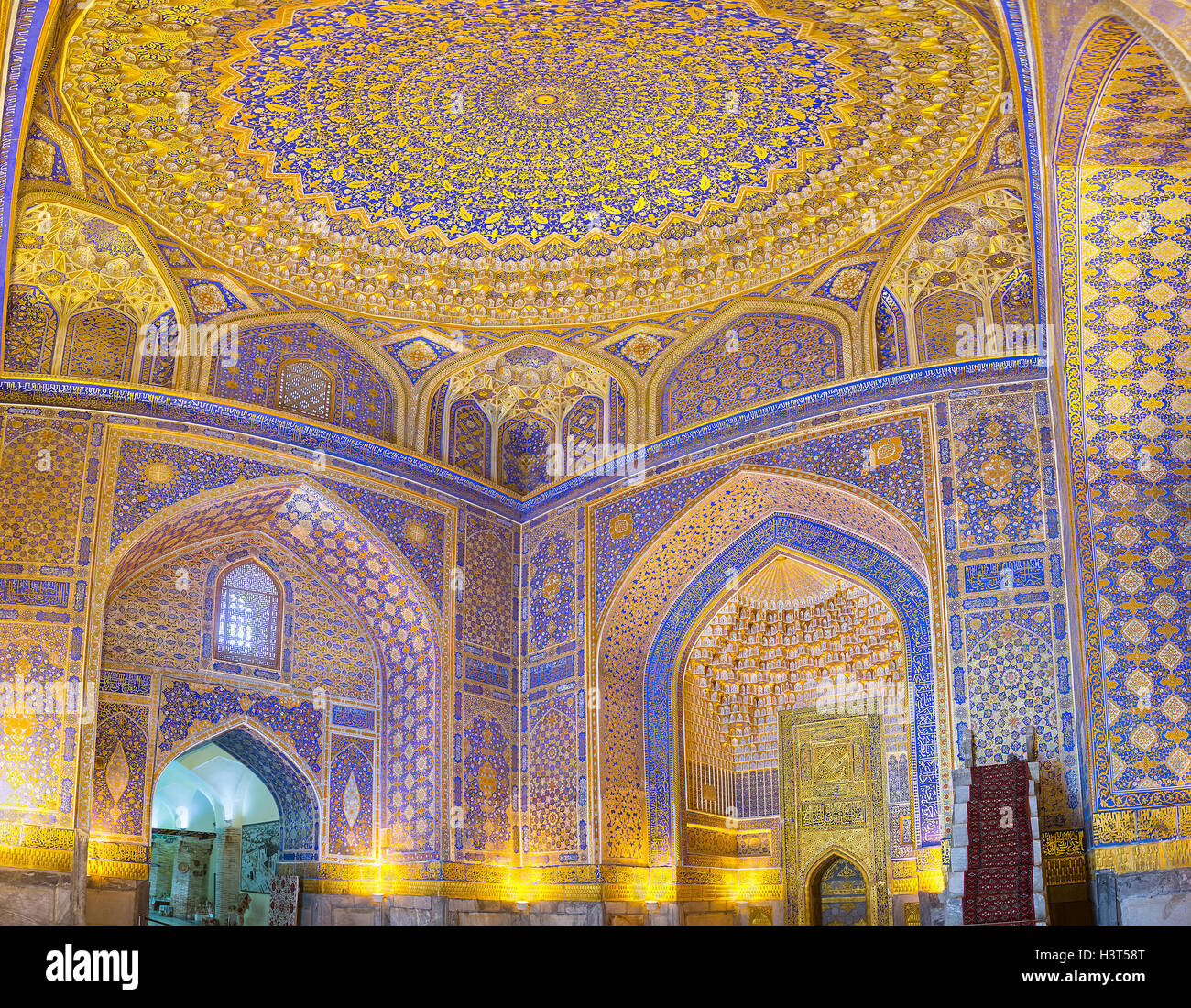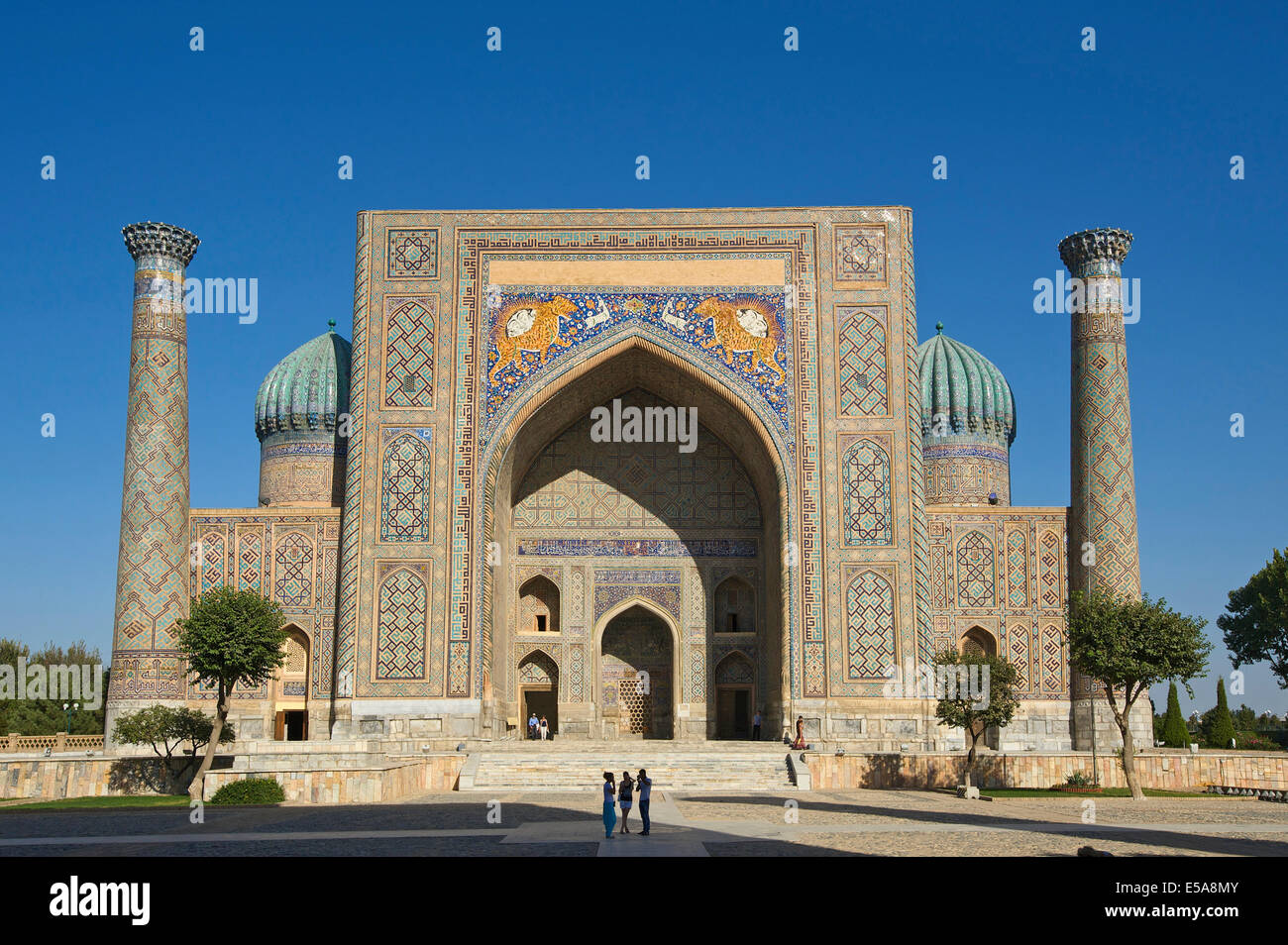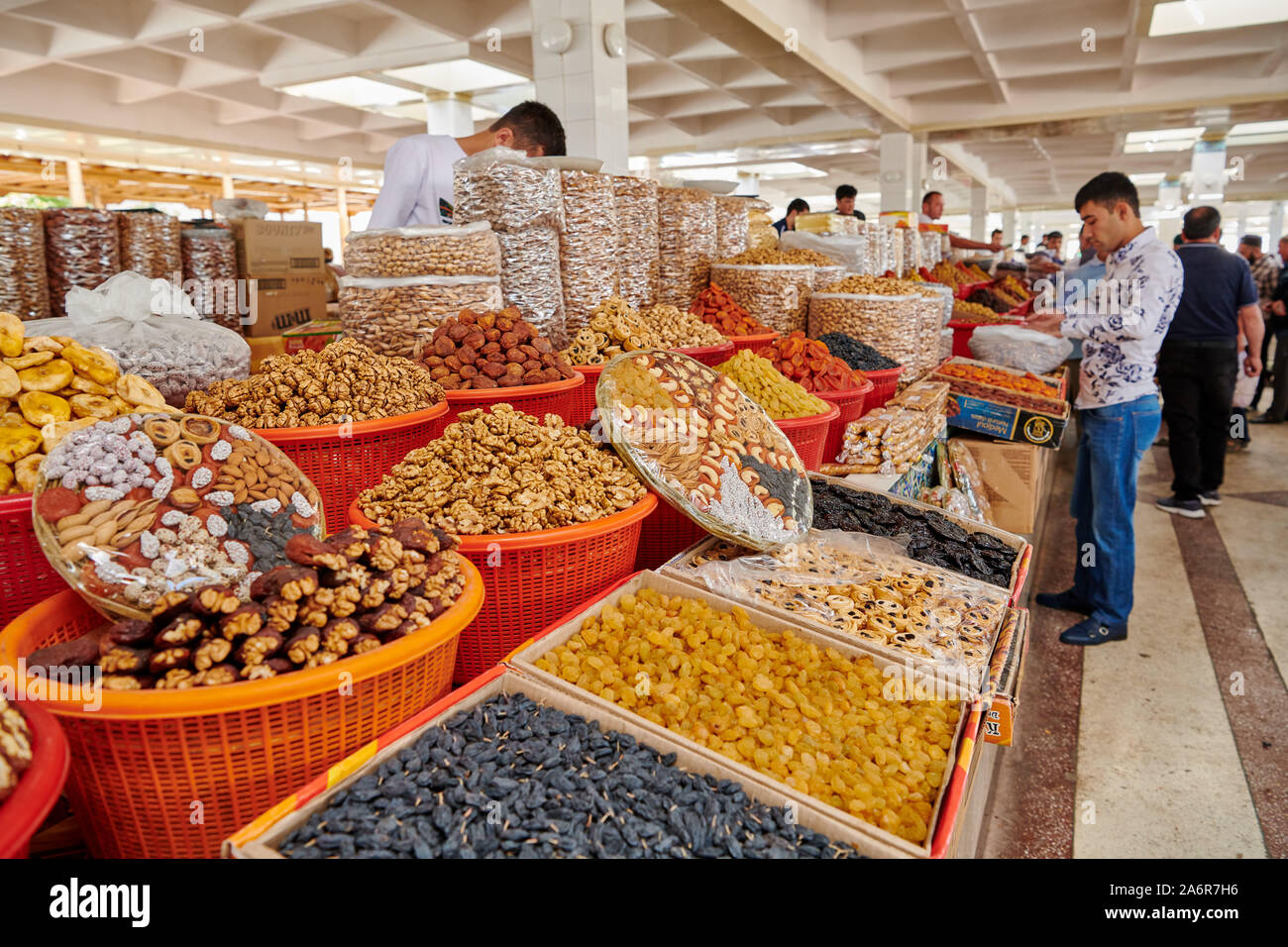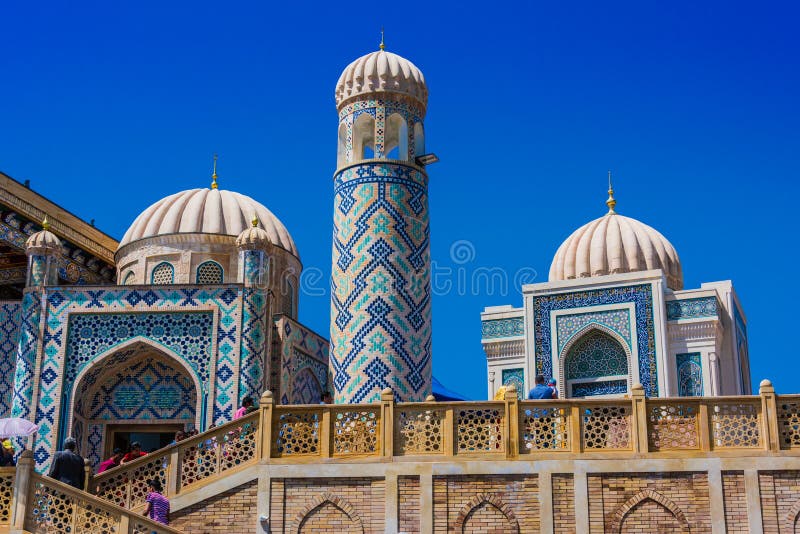 | | | | | | | | |
| --- | --- | --- | --- | --- | --- | --- | --- |
| Day 6 | Thu | 3-Sep | Samarkand – Shakhrizabs (Optional Day Trip) (Uzbekistan) | | | 18.00pm | 20.08pm |
Transfer to Shakhrisabz city (motherland of Great Amir Timur).
City tour: Ruins of Ak-Saray Palace (XIV-XV), Dor-ut Saodat Complex: Khazratiy Imam Mosque (XIV), Jahongir Mausoleum (XIV), Dor-ut Tillavat Complex: Gumbazi-Seiidan, Kok Gumbaz Mosque (XV).
Drive back to Samarkand.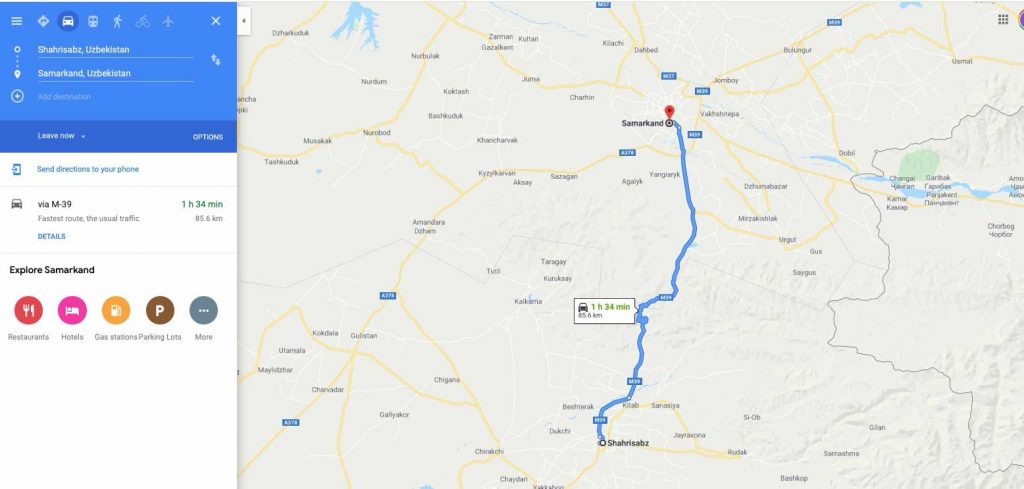 Day 7
Fri
04 Sep
Samarkand (Uzbekistan)
Bukhara (Uzbekistan)
09:50 Departure Samarkand by high-speed train "Afrosiab".

11:19 Arrival in Bukhara.

Day 8
Sat
05 Sep
Bukhara (Uzbekistan)
Day 9
Sun
06 Sep
Bukhara (Uzbekistan)
Free walking Tour
https://www.freetour.com/bukhara
OR
City tour in Bukhara: Ismael Samani Mausoleum – the tomb of representatives of Samanids' jeweler at the end of IX – beginning of X), Chashma Ayub Mausoleum (Spring of Job – XIV), Bolo-Hauz Mosque (beginning of XX), Citadel Ark (IV) – city in a city, Poi Kalon Ensemble (Pedestal of the Great), religious heart of Sacred Bukhara, consists of Minaret Kalon (XII), Kalyan Mosque (XII), Miri Arab Madrassah (XVI),  Ulugbek's Madrassah (1417), Magoki-Attori Mosque (dated XII-XVI centuries), Lyabi-Khauz Ensemble (dated XIV-XVII centuries), Chor-Minor (four minarets).
Free time: we advise you to visit Bukhara Dome Bazaars (dated 15-16 centuries): Toki Saraffon (the Dome of Moneychangers), Toki-Telpak Furushon (the Dome of Cap makers), Toki Zargaron (the Dome of Jewelers) and Tim Abdullakhan (the Center of silk).
Overnight at the hotel.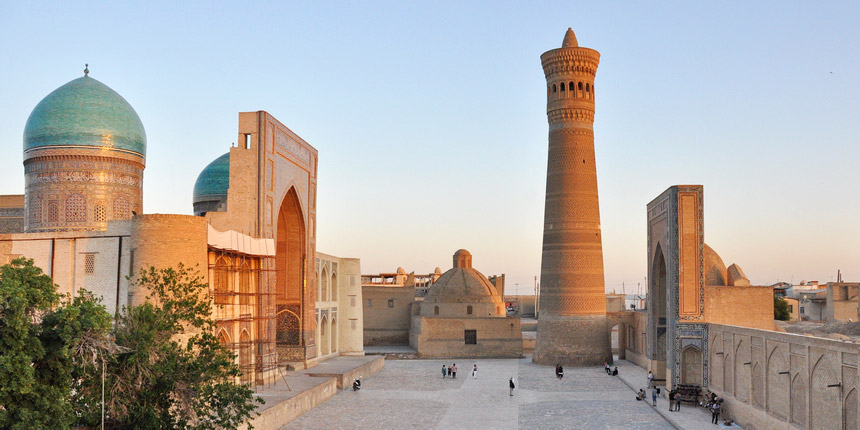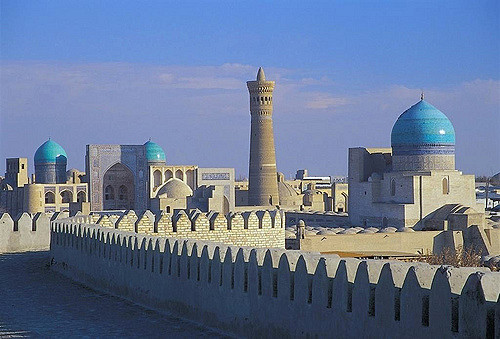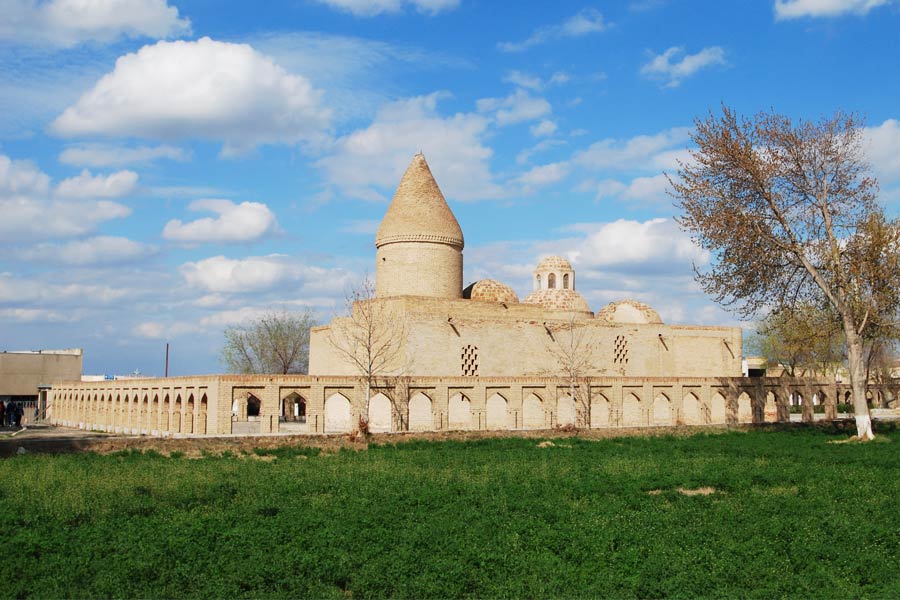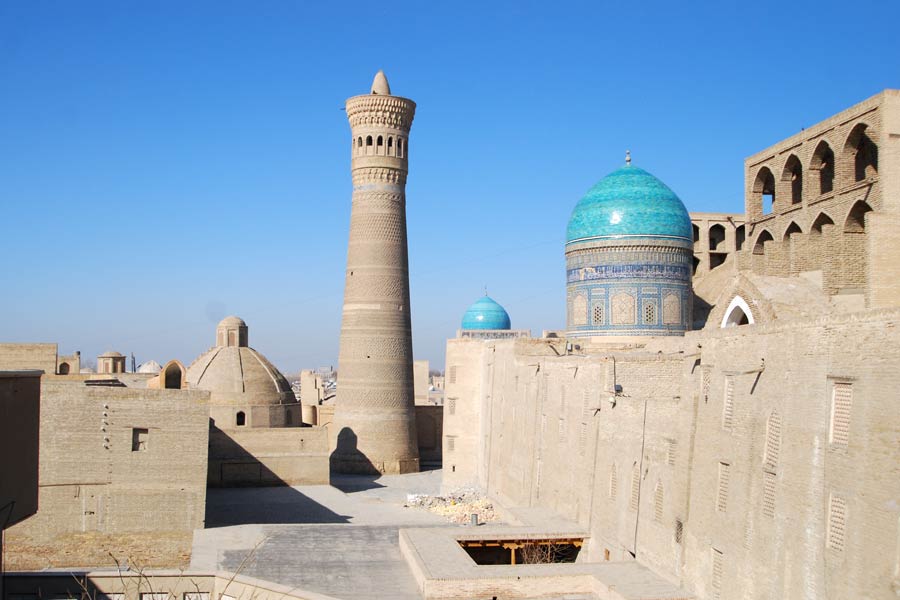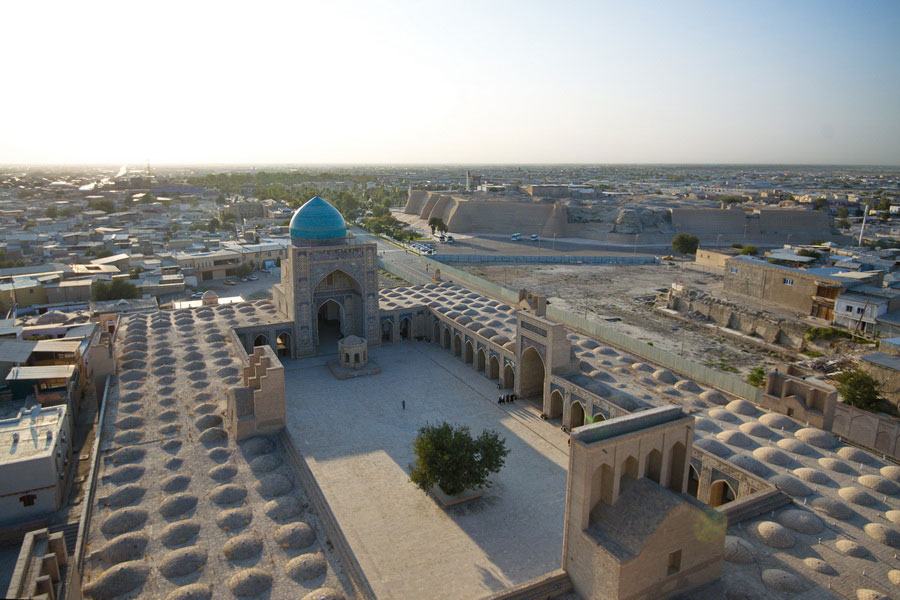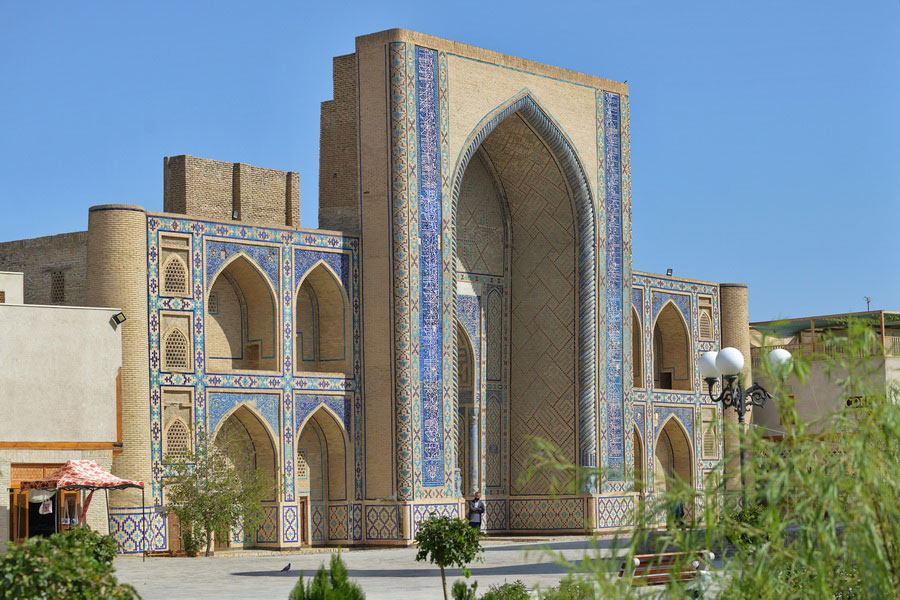 Day 10: Bukhara (Uzbekistan) – Khiva (Uzbekistan)
The train in the direction of Bukhara – Khiva will depart on odd days of the month at 12:24 and arrive in Khiva at 17:51 on the same day
Day 11: Khiva (Uzbekistan)
All day Khiva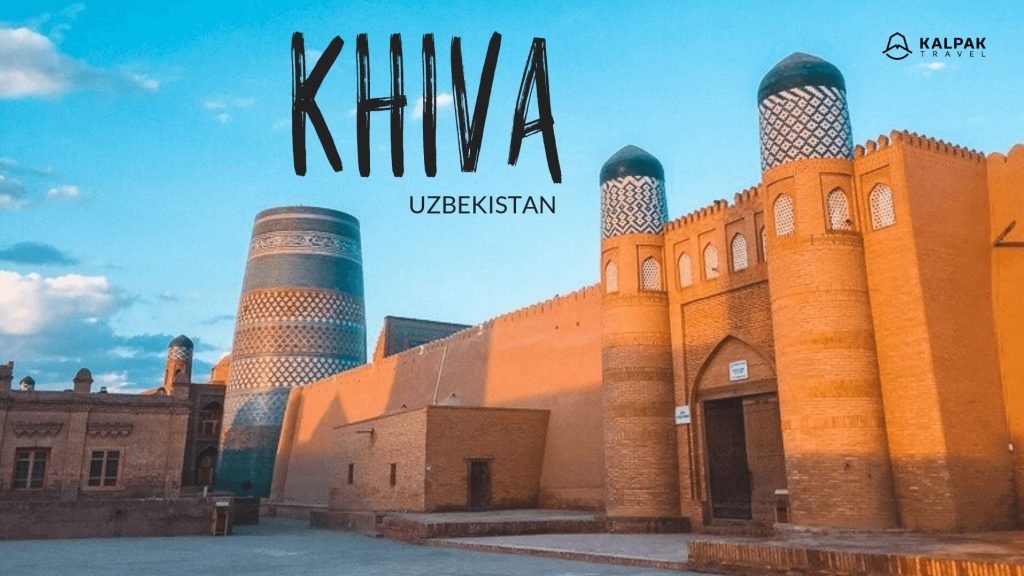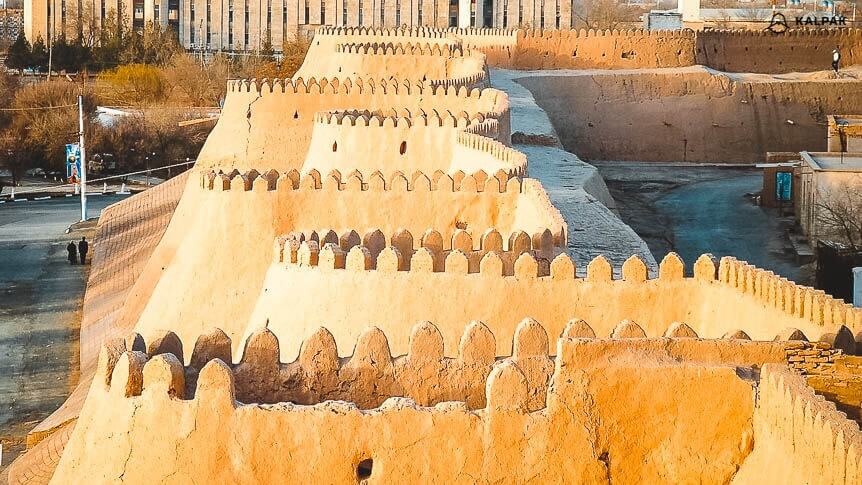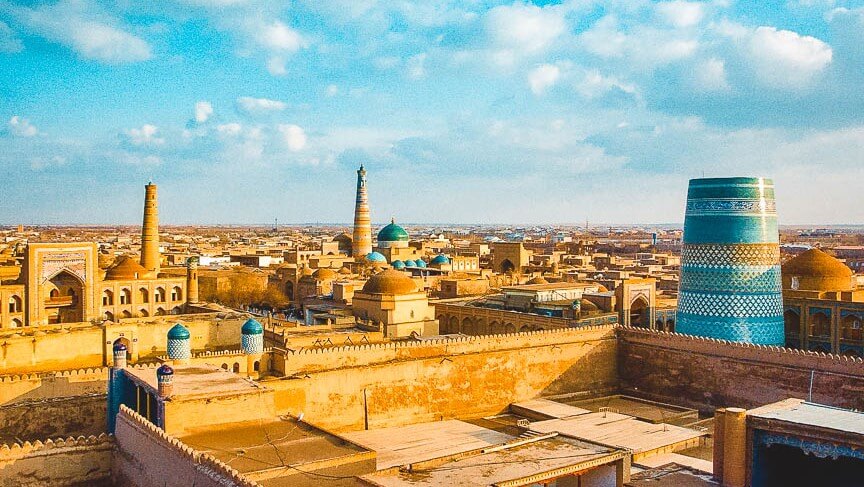 | | | | | | | |
| --- | --- | --- | --- | --- | --- | --- |
| Day 12 | Wed | 9-Sep | Khive (Urgrench) -Tashkent (Uzbekistan) 09.35am-10.55am | Tashkent (Uzbekistan) – Almaty (Kazakhstan) 20.15pm-22.45pm | Chunk of day in Tashkent again | |
| | | | |
| --- | --- | --- | --- |
| Day 13 | Thu | 10 Sep | Almaty (Kazakhstan) |
Free walking Tour
https://www.freetour.com/almaty
OR

City tour
Almaty grand tour + Central museum.
The tour starts with sightseeing in central part of Almaty. You will know more about history and development of the Southern capital of Kazakhstan and see its major attractions. You will visit a popular place for townpeople – the Green Bazaar, where it is impossible to refrain from shopping. It is the great chance to experience an atmosphere of the real eastern market, its colors, smells and crowds. There you can obtain famous Oriental sweets, but don't forget to bargain…
Then the tour will continue in one of the oldest Almaty parks – Panfilov Park, where one of the most beautiful wooden building in the world – Zenkov Cathedral is located. You will also visit the Memorial of Glory and Eternal Flame, dedicated to the memory of the fighters who died for freedom and independence of the country.
After exploration of sport, cultural and business areas of the city you will get to the Medeo Gorge, well known due to the highest mountain skating rink in the world and the dam, protecting the city from dangerous mudflow.
Next destination is the Kok-Tobe hill where the tallest TV tower in the world is located (if to count from the sea level) and where you will get by the picturesque winding mountain road. In Kok-Tobe Park you can stroll along the winding paths of the park, admire the magnificent panorama of the city from the special observation deck and visit the shop of national souvenirs.
The tour ends with the short ride from the top of the hill to the center of the city by the famous Almaty cableway.
18:00 and dinner in a local restaurant. Night in hotel.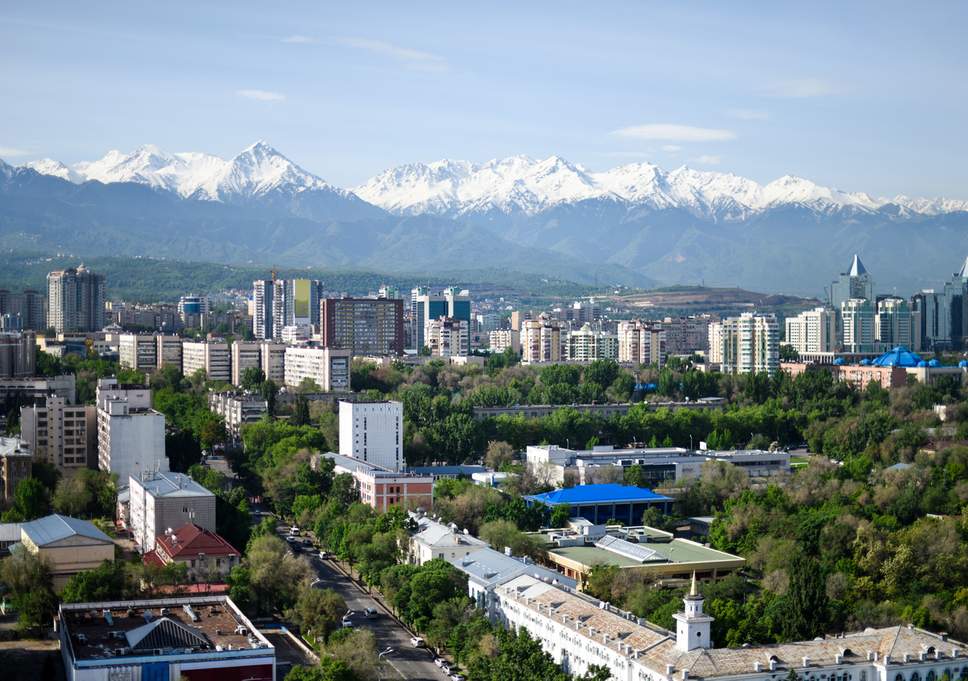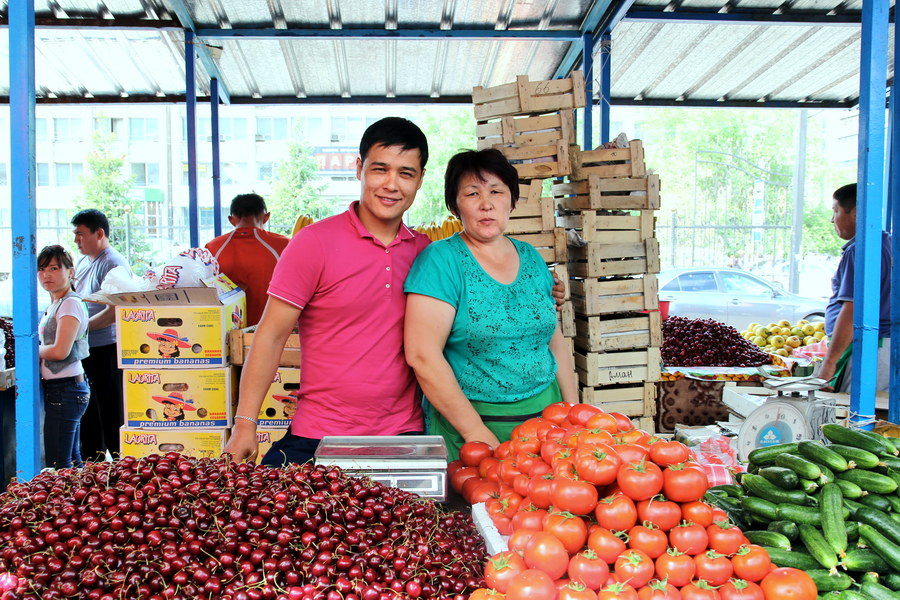 | | | | | | |
| --- | --- | --- | --- | --- | --- |
| Day 14 | Fri | 11-Sep | Almaty (Kazakhstan) | Altyn Emel (Kazakhstan) | |
After breakfast – transfer to Charyn Canyon or Tamgaly Tas. (I suspect we will have to choose one or the other)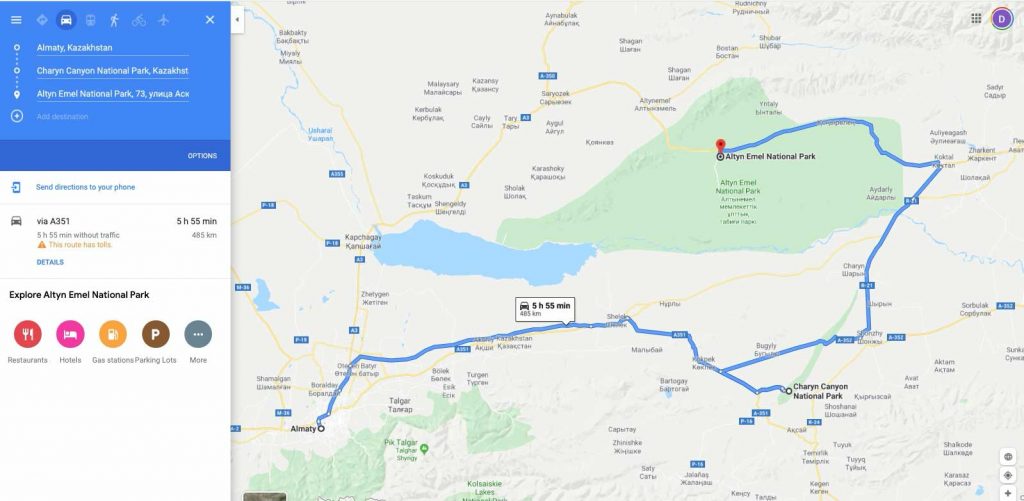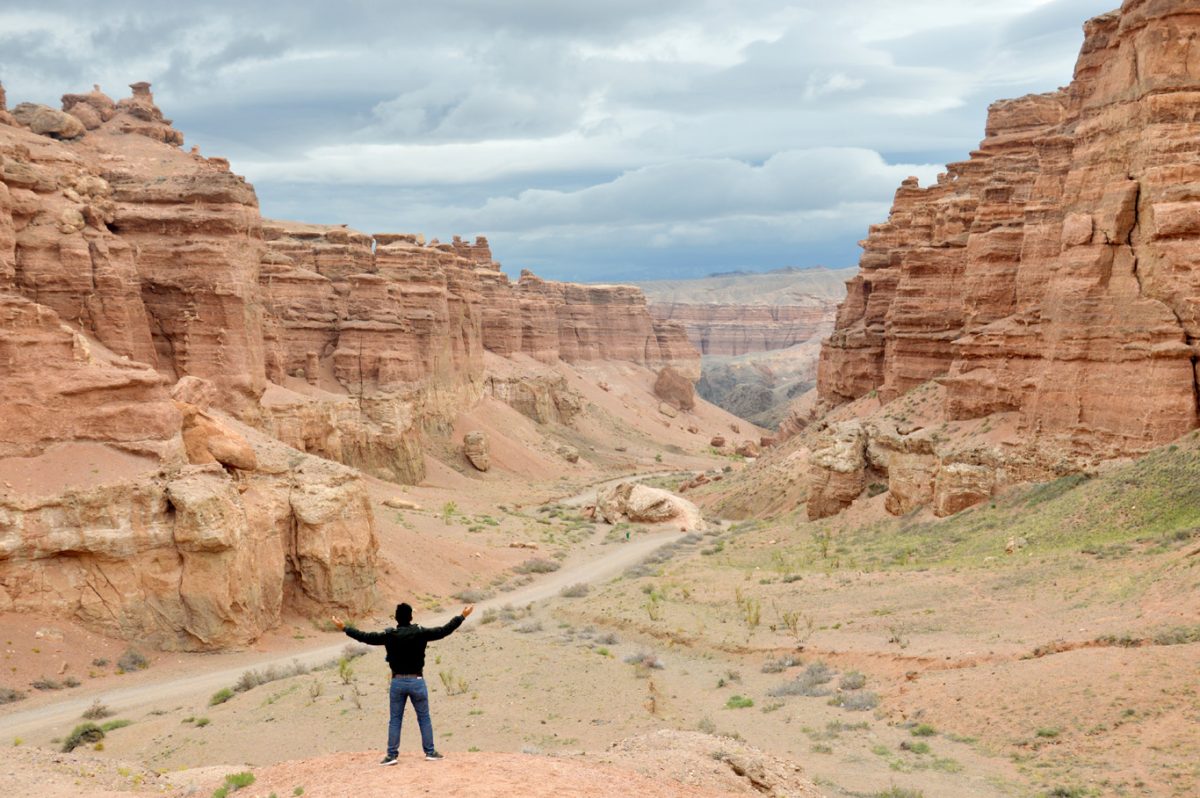 Tamgaly Tas is a famous monument of ancient rock carvings – petroglyphs. They are likely to be carved more than two thousand years ago, approximately in XVI-XIV centuries BC. Among the depicted images there are mysterious Gods and Buddhistic inscriptions, widely known among experts of Indian culture. Archaeologists suggest that there used to be a sacred Buddhist temple, used for prayer and meditation by local people. In addition, Tamgaly Tas has preserved ancient Turkic runic inscriptions of VIII-IX centuries, which might be left by Kipchaks.
13:00-14:00 Lunch.
Trip on Singing Dune in park the Altyn-Emel. 
Аnother unique wonder of nature is the Singing Sands, 220 km north-east of Almaty, on the right bank of the Ili River. In dry weather this sand-dune emits а sound like an organ playing. The Singing Sands make an impression. The dune does not "sing" in wet weather (we do not guarantee it will sing). There are two sandstone hills, Big and Little Kalkan, which hare over 120 m high and 4 km long. Despite the looseness of the sand and the strong winds, the singing dune does not move around the plain but has remained in the same place
| | | | | | |
| --- | --- | --- | --- | --- | --- |
| Day 15 | Sat | 12-Sep | Altyn Emel (Kazakhstan) | Kol Say lakes (Kazakhstan) | 350km |
Breakfast at the hotel and  check-out. Drive to Kolsay lakes.
Arrival to Kolsai Lakes at approx. 12:00. Lunch. Transfer to Kaindy Lake. Sightseeing.
Kaindy Lake (birch lake) is situated among magnificent pine forest at an altitude of 2000 meters above sea level and is famous for its origin. It was formed in 1911 due to the powerful earthquake that triggered the landslide blocked the alley by the natural dam, and the water has flooded the valley. The water of the lake is very cold, that is why the needles of the flooded trees are well preserved and clearly visible through the transparent surface of the water, and dry stems of fir trees overlook the water surface, like the masts of the submarine squadron. It is impossible to describe in words all this mystical splendor of the lake – it is necessary to go there and see everything with own eyes. 
Transfer to Saty settlement, accommodation in the guest house. Dinner. Overnight in guest house.
| | | | | | |
| --- | --- | --- | --- | --- | --- |
| Day 16 | Sun | 13-Sep | Kol Say lakes (Kazakhstan) | Jety Oguz (Kyrgyzstan) | 300km |
Wake up at 08:00am, breakfast.
Visit first Kol Say lake, then drive to Karakol city. Cross the border 30 min
Arrival in Karakol at 16.00. In Karakol you will see a Russian Orthodox Church and a Dungan mosque. Then there is a transfer to the famous gorge of Jeti Oguz, Red Rocks. Your dinner and night will be spent in nomadic felt dwellings, yurts.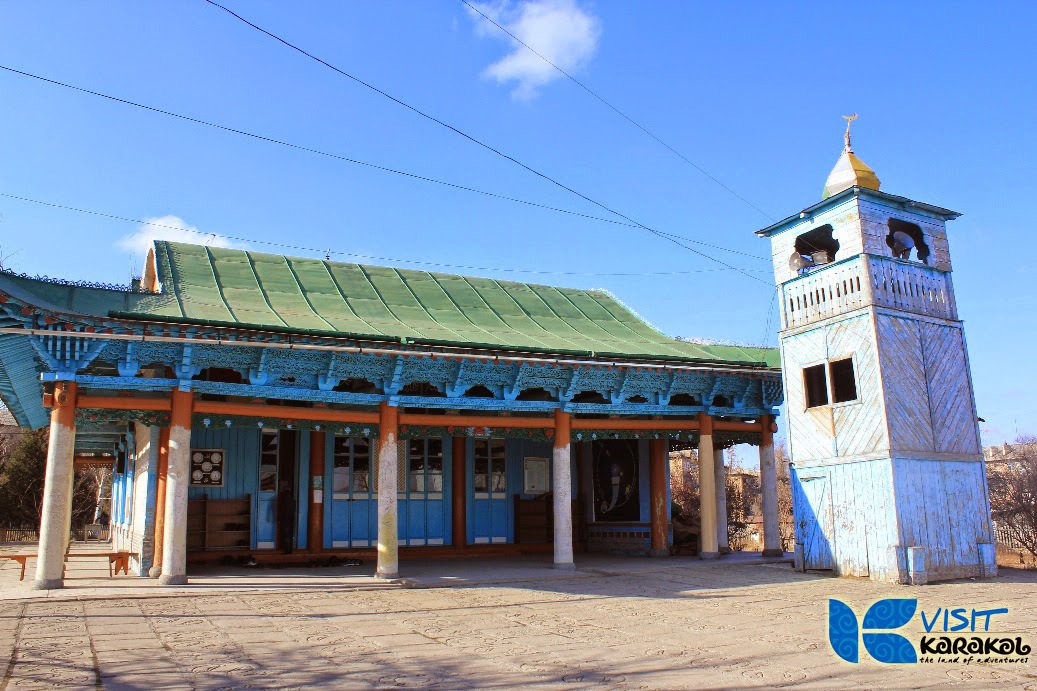 | | | | | | |
| --- | --- | --- | --- | --- | --- |
| Day 17 | Mon | 14-Sep | Jety Oguz (Kyrgyzstan) | Kochkor (Kyrgyzstan) | 290km |
Today we will drive to Kochkor village. This time we will drive along the southern shore of Issyk Kul Lake. This is a great chance to see the whole lake from all sights. We will have a break in Bokonbaeva village, where we meet a local eagle-hunter. He hunts hares and foxes with the help of eagles (traditional way of nomads hunting). At the Kochkorka village you will meet a family that will show you the way of how national woolen felt carpets are produced. You even can create your own carpet together with them. Night will be in a home stay.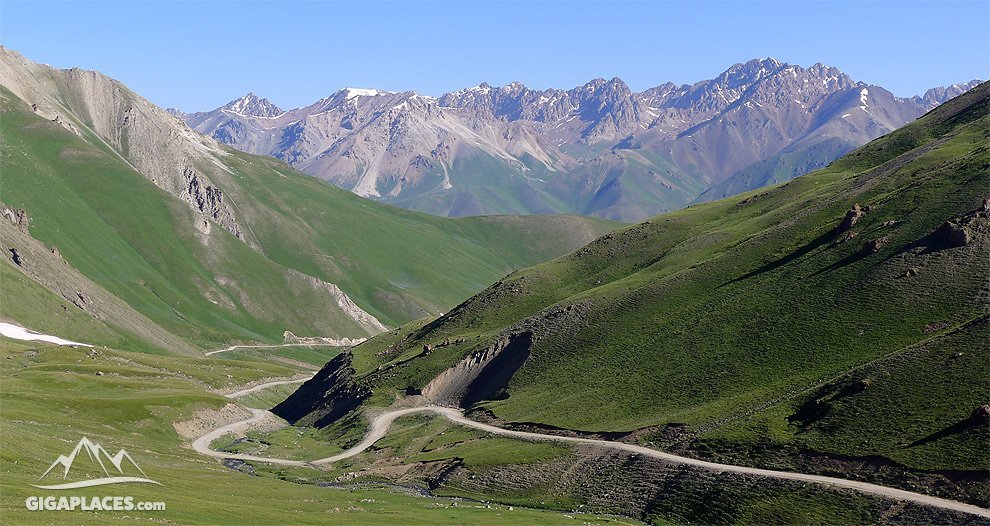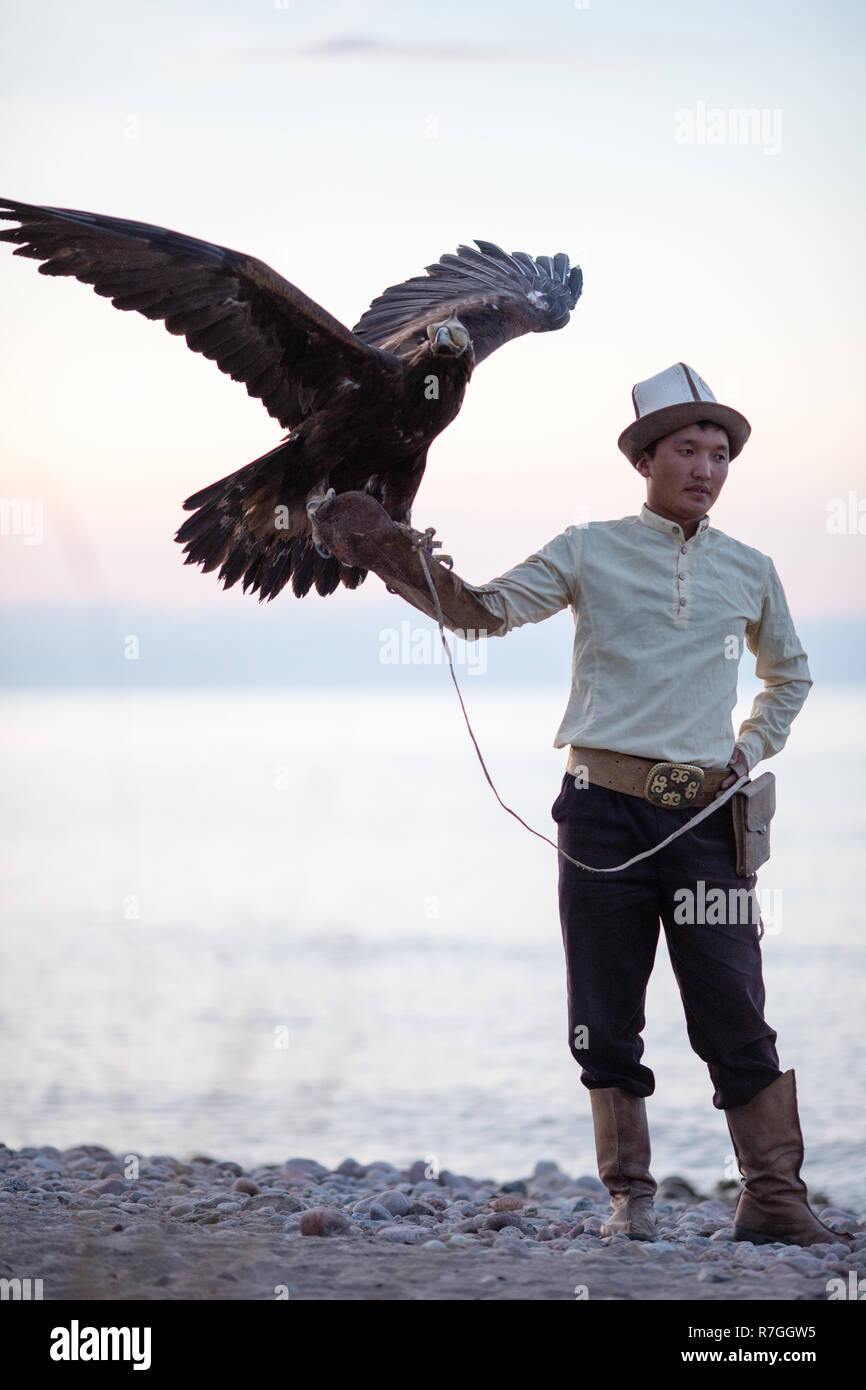 | | | | | | |
| --- | --- | --- | --- | --- | --- |
| Day 18 | Tue | 15-Sep | Kochkor (Kyrgyzstan) | Tash Rabat (Kyrgyzstan) | 260km |
After breakfast you will be transferred to the Tash Rabat Caravanserai on the Great Silk Road (Stone Castle from the 14th century). The building is unique. Tash Rabat is located at the very heart of Tian Shan Mountains.  Tash Rabat was built of stone blocks inside a mountain at an elevation of 3200 m above sea level. In total there are 31 rooms in the mountain. The walls are 1 m thick. There are also underground prison cells formerly used to incarcerate thieves in ancient times. There will be a traditional dinner and the night will be spent in yurts near Tash Rabat Caravanserai.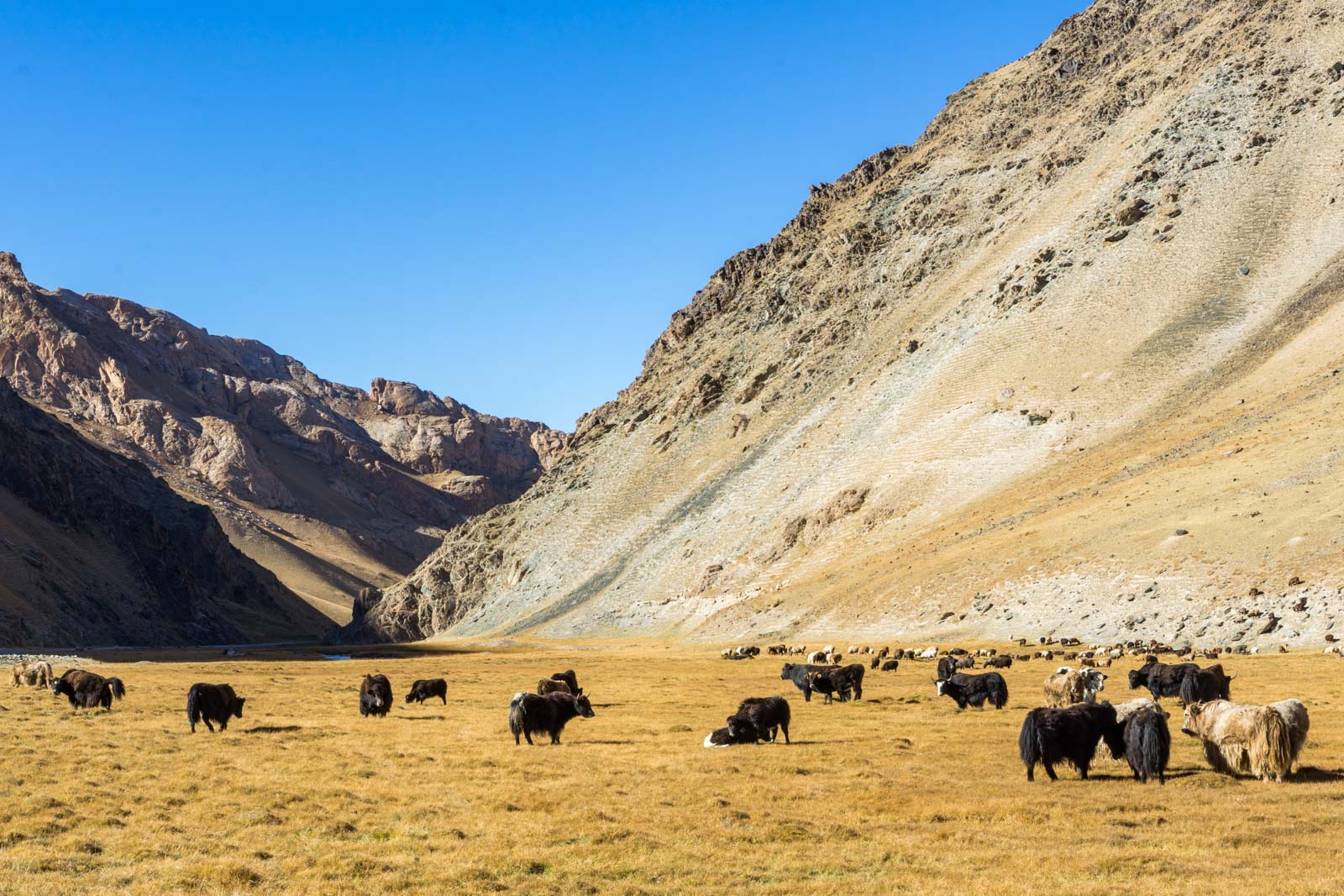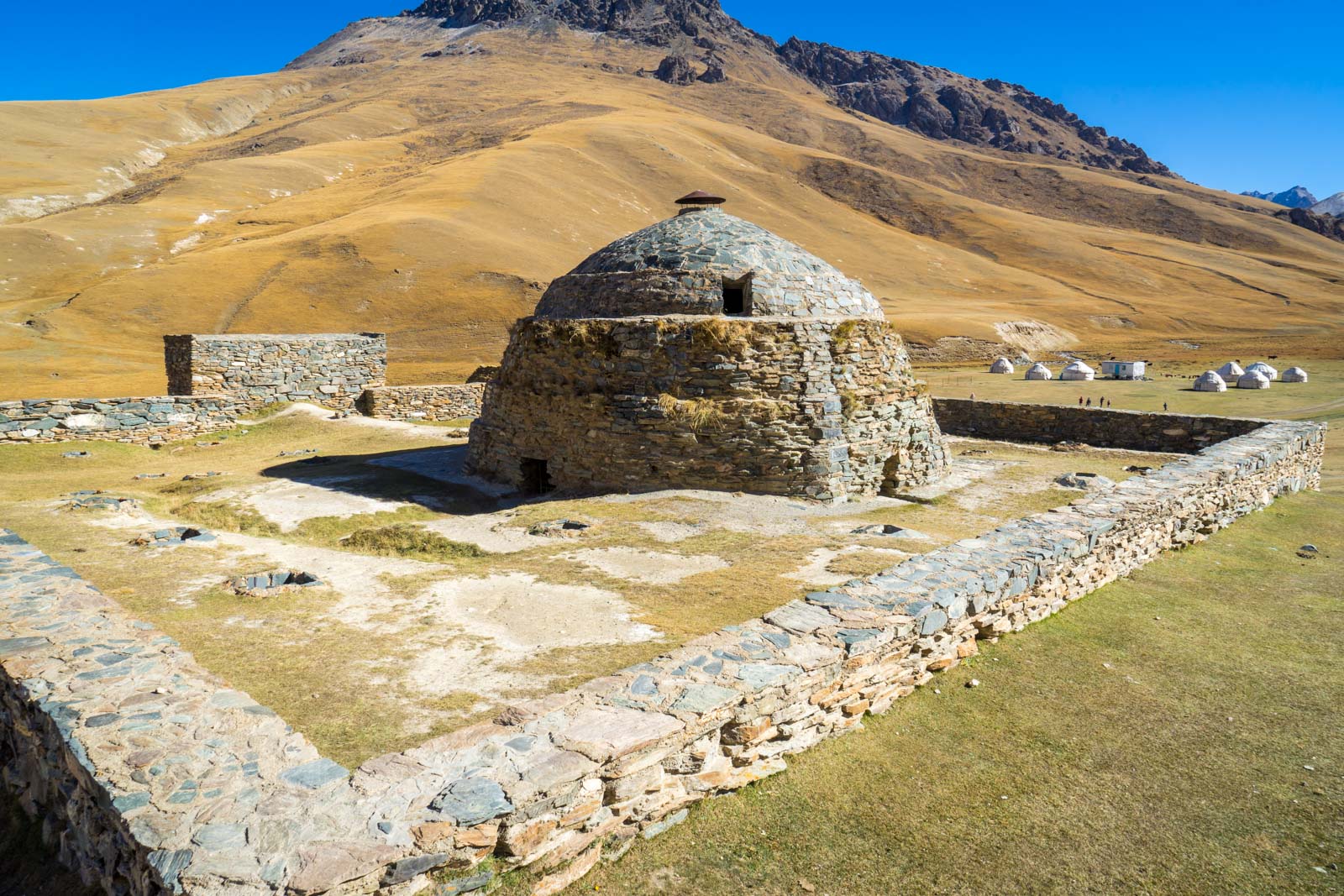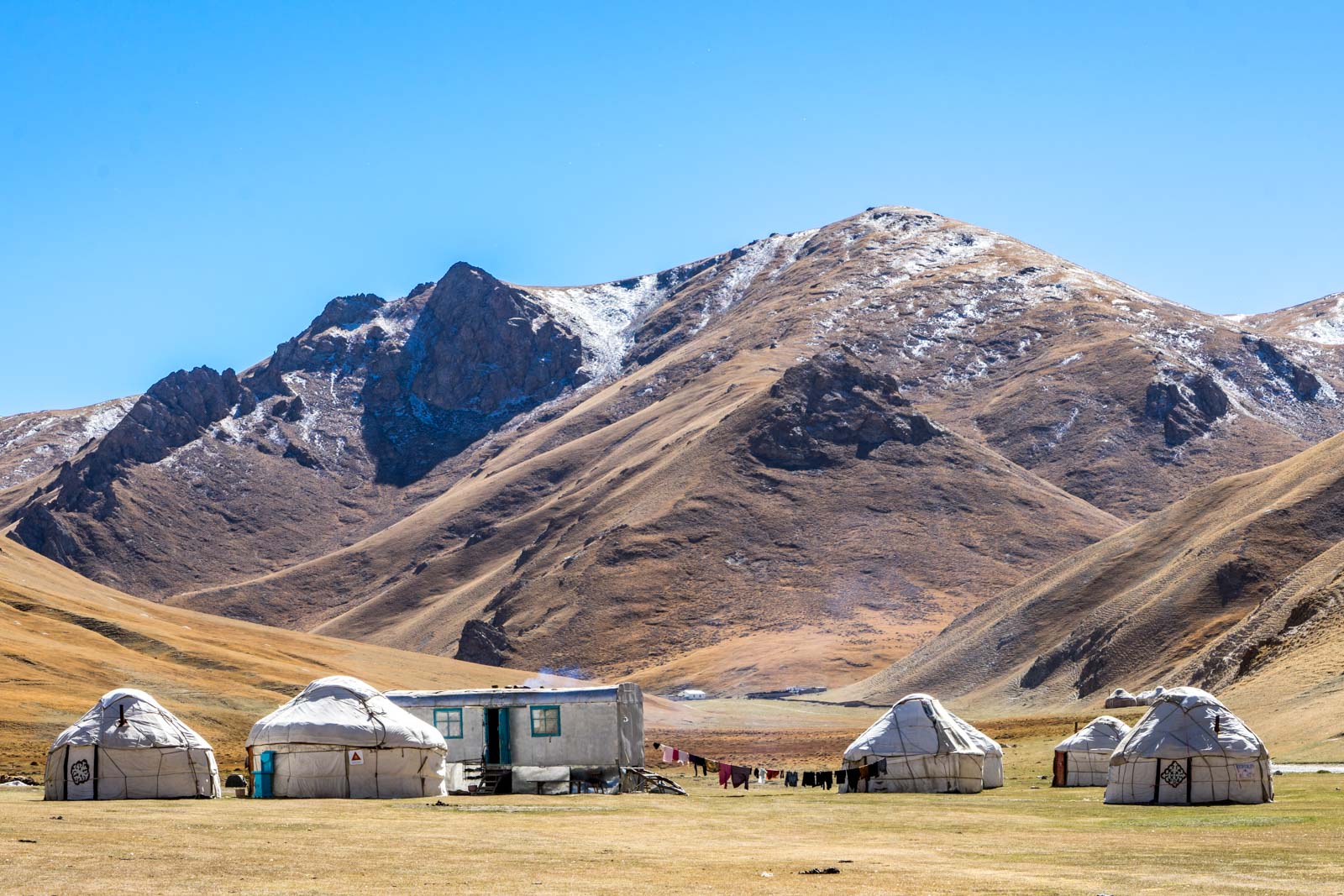 | | | | | | |
| --- | --- | --- | --- | --- | --- |
| Day 19 | Wed | 16-Sep | Tash Rabat (Kyrgyzstan) | Kel Suu lake camp (Kyrgyzstan) | 250km |
Breakfast. Visit Tash Rabat complex. Drive to mysterious Kel Suu lake 3400 m, where water is green color and drinkable. Registration border zone. Picnic on the way. Dinner at camp fire.
Overnight in tent.
| | | | | | |
| --- | --- | --- | --- | --- | --- |
| Day 20 | Thu | 17-Sep | Kel Suu lake camp  (Kyrgyzstan) | Naryn  (Kyrgyzstan) | 180km |
After breakfast we may walk around Kelsuu Lake. The lake is really incredible; it is so beautiful that you need to come to see it. Then we go to Naryn city from Chinese means "narrow". Check out from border zone. On the way we have lunch. Dinner and overnight in a hotel Khantengri.
Conditions of the road: The way back is ok. We have a non-important pass on the way.
| | | | | |
| --- | --- | --- | --- | --- |
| Day  21 | Fri | 18-Sep | Naryn  (Kyrgyzstan) | Son Kul lake (Kyrgyzstan) |
After breakfast we start our drive to the second largest lake in Kyrgyzstan – Son Kul Lake. This lake is surrounded by mountains and it is the highest alpine lake in Kyrgyzstan, situated at an altitude of 3013 meters above sea level. Kyrgyz nomads started to come to this wonderful area with their families for rest and relaxation. Herders of the Naryn region come to the lake to use it as a pastureland. After our arrival, you will be free to explore and enjoy the virgin nature of the lake and its surroundings. Dinner and overnight is in nomadic collapsible dwellings – yurts. They are made of a wooden skeleton, covered with felt coverings.
| | | | | | |
| --- | --- | --- | --- | --- | --- |
| Day 22 | Sat | 19-Sep | Son Kul lake (Kyrgyzstan) | Kazarman (Kyrgyzstan) | 180km |
Today we will drive to Kazarman village. 93% of Kyrgyzstan is mountainous with nomadic life in remote places – our country is a real paradise for people that are in love with mountains and unusual cultures. The route takes you along roads that wind along incredible gorges. During your drive be prepared for amazing views of the impressive mountains and gorges. Today we will see some nomads that still live in this region. Night and dinner will be in a home stay. This is a very remote village.
https://www.zigzagonearth.com/song-kul-to-kazarman-kyrgyzstan/
| | | | | | |
| --- | --- | --- | --- | --- | --- |
| Day 23 | Sun | 20-Sep | Kazarman  (Kyrgyzstan) | Arslan bob forest  (Kyrgyzstan) | 240km |
In the morning transfer to Kazarman village. We cross top of Ferghana range – Kok art pass 3300 m. We change woody zone of Ferghana valley to the zone of wild mountains. We meet some nomads with their yurts living in Kyrgyz paradise. After lunch we will have a walking tour in Arslanbob walnut forests, covering 11,000 hectares and sometimes called the "Royal Woods of Kyrgyzstan". It is known that nuts from this area were exported along the Great Silk Road in the Middle Ages. Here we can enjoy the wonderful nature and have a hike to a small waterfall. There are many incredible places. You will be able to communicate with locals. This night will rest in a home stay.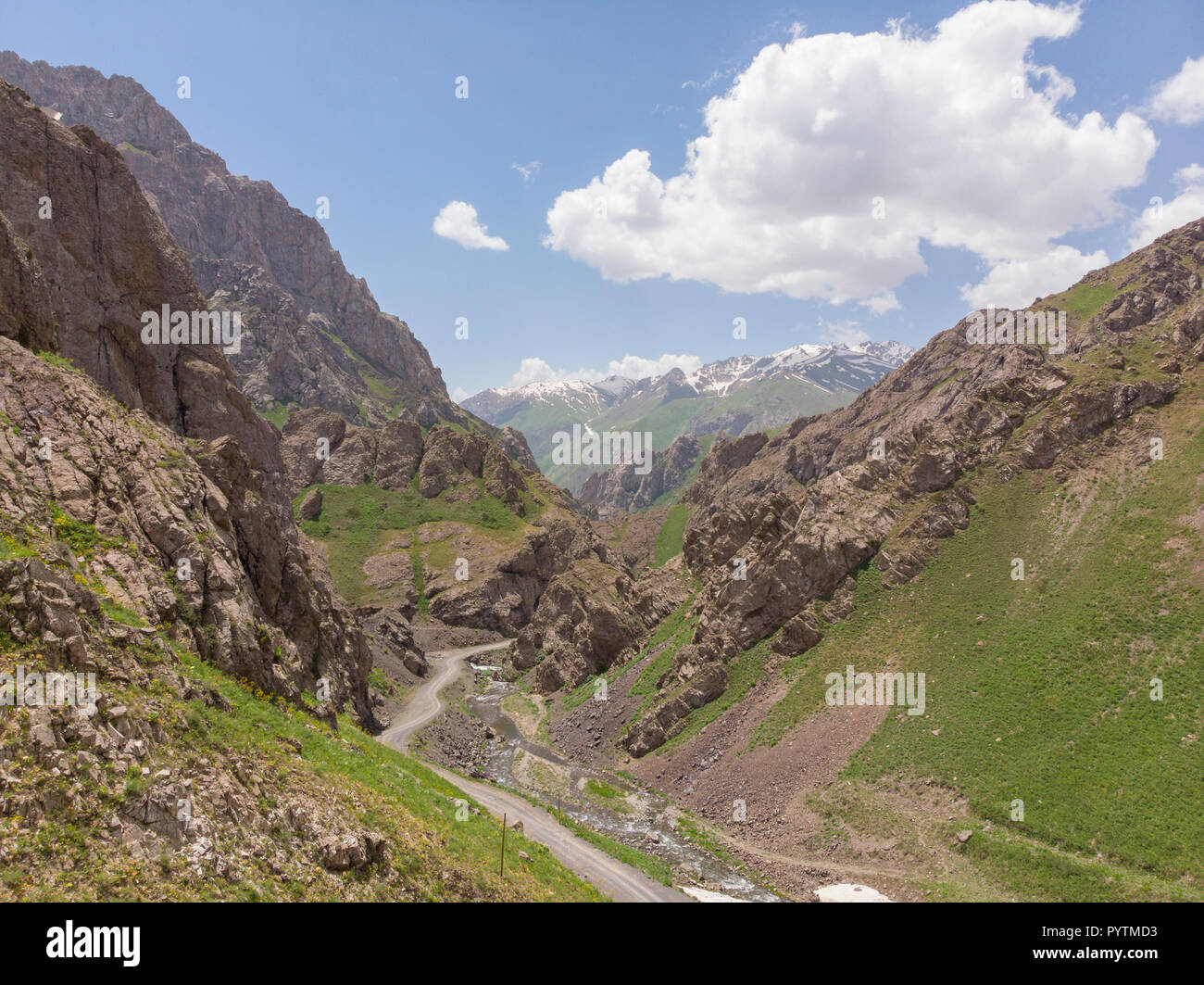 | | | | | | |
| --- | --- | --- | --- | --- | --- |
| Day 24 | Mon | 21-Sep | Arslan bob forest  (Kyrgyzstan) | Osh (Kyrgyzstan) | 180km |
In the morning we will drive to Osh city. The journey takes about six hours and again you will drive along a mountain road. On the way we will visit Djalal Abad town and its famous Uzgen Tower. This tower was built in 11th century by Karakhanids. There are also mausoleums that were used as burial chambers for the leaders. The whole road will surprise you with its celestial mountains and excellent panoramic views. We will make many photo stops to remember this tour for a long time. You will really enjoy it! In Osh city you will go for a walk to visit the most famous place – Suleiman Mountain. Suleiman Too (Solomon's Mountain) is situated in the center of the city. It is considered to be a pilgrimage place for local Muslims. According to the legend, biblical prophet Solomon (Suleiman in the Koran) was buried at the foot of it. This night you will spend in a hotel.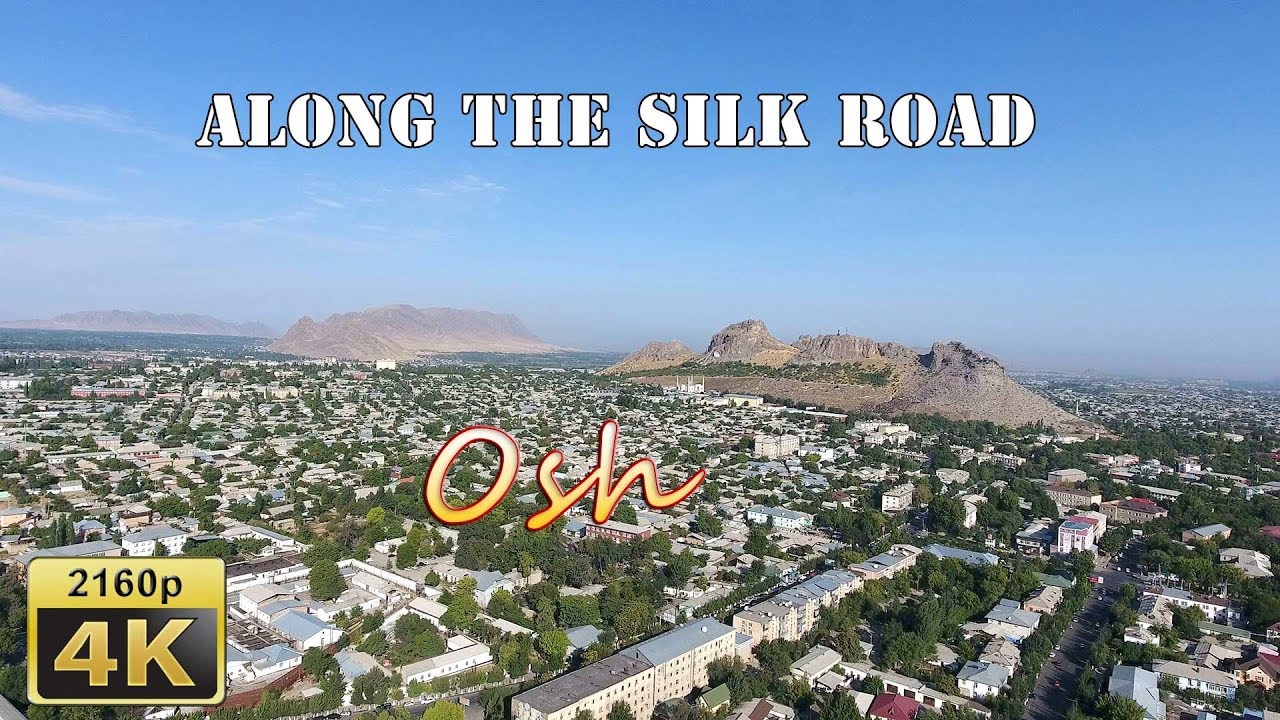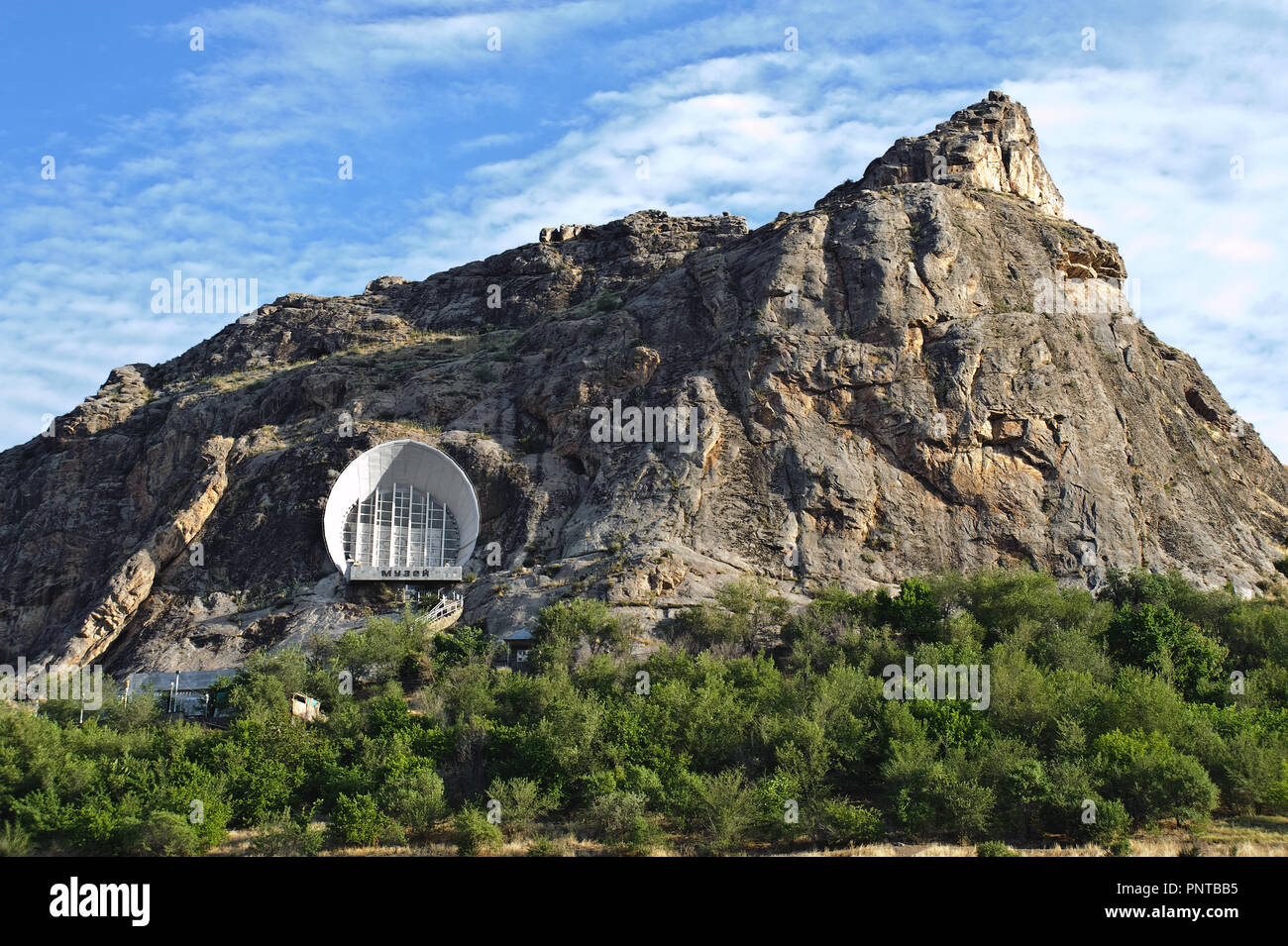 Option 1:
In the morning you will transfer you to the Kyrgyz-Uzbek border. Drive to Tashkent airport for fly to Seoul and back to Sydney.
| | |
| --- | --- |
| Persons | Price per Person in US dollars |
| 6 | $1 888 |
| 8 | $1 722 |
| 10 | $1 949 |
| 12 | $1 836 |
| 14 | $1 785 |
| 16 | $1 722 |
| 18 | $1 676 |
| 20 | $1 640 |
| Single supplement accommodation | +325 |
| | |
| --- | --- |
| Cities | Boutique national style hotels |
| Bukhara | Basilic or similar |
| Nurota | Yurt |
| Asrof | Guest house |
| Samarkand | City Hotel or similar |
| Tashkent | Grand Capital or similar |
| Almaty | Voyage or similar |
| Altyn Emel | Agay Kum or similar |
| Kol Say lakes | Guest house Marat or similar |
| Jety Oguz | Yurt camp |
| Kochkor | Guest house |
| Tash Rabat | Yurt camp |
| Kel Suu | Tents |
| Naryn | Khan Tengri hotel or similar |
| Son Kul lake | Yurt camp |
| Kazarman | Guest house |
| Arslan Bob | Guest house |
| Osh | Rayan hotel or similar |
Service includes:
– English speaking guide
– Minivan – 4-8 persons, minibus – 9-14 persons and bus – 15-20 persons in Uzbekistan
– Mineral water 1L per person per day
– Minibus for 6-10 pax or 2 minibus for 11-20 pax in Kyrgyzstan
– Train tickets Tashkent-Almaty
– Train tickets Tashkent – Bukhara/ Samarkand – Tashkent
– Accommodation
– Full board
– Entrances to all museums
– Welcome gifts and personal Certificate of Great Silk Road Explorer
Service does not include:
– Single rooms
– Early check-in
– Travel insurance
– Alcoholic drinks
– Flights to and from country
– Photo and video charges
– Portages at airports and hotels
| | | | | |
| --- | --- | --- | --- | --- |
| Day 25 – Option 1 | Tue | 22-Sep | Osh (Kyrgyzstan) | Tashkent (Uzbekistan) (6.5 hours) Return to Australia 24Sep 06.15am |
| | | | | |
| --- | --- | --- | --- | --- |
| Day 25 – Option 2 | Tue | 22-Sep | Osh (Kyrgyzstan) | Sary Tash – Kyrgyzstan (beginning of Pamir Highway) |
What to expect from a road trip on a Pamir Highway Tour
The Pamir Highway is one of the great mountain road trips in the whole world. It takes you all the way to Dushanbe, the capital of Tajikistan over the Pamir Plateau and to the Kyrgyz boarder and even further from Osh, the second largest city of Kyrgyzstan. The highway goes through one of the most remote areas of the world and a good preparation is therefore essential. But it is also one of the best trips you will ever take.
6000m peaks as far as you can see
The Pamir Plateau has amazing mountains. Most of the time you will drive on a road which is at above 4000 meters sea level, let alone the mountain peaks surrounding you. Some are even more then 7000 meters. A breathtaking view! When you're luck you'll see the peaks of the Muztagh Ata (7509m) and Lenin (7134m). If you decide to leave the Pamir Highway in Khorog to include the Wakhan Valley in your trip (highly recommended) you will also see the glacier strewn mountains of the Hindu Kush in Afghanistan and Pakistan.
The nicest local people
The population of Tajikistan is a mix between different peoples. It consists of Tajiks, Uzbeks, Russians, Kyrgyz and Pamiris. Hospitality among these people is very high and especially if you are driving in isolated areas you will always get the help needed from the local people. Communication problems can be overcome with hand signals.
The Pamir Self-Drive experience
The Pamir Highway is a high mountain road. Even though if there is a tar road, it's usually in a bad condition. So a good 4WD car is essential. Most travellers hire a driver for the Pamir highway. If you're a good driver, it's possible to self-drive. Be prepared, it is a bumpy ride but off-road-lovers will be rewarded big times. In winter you can expect lots of snow but from May until October the roads are usually free and open. After a rainfall watch out for rocks on the road. There is not much traffic but sometimes you'll have to pass one of the big Chinese trucks coming from Kashgar. So be careful if the road is narrow.
Thousands of photogenic spots
You will want to stop every couple of hundred meters. The valleys and mountains are pristine so make sure to bring a good camera and enough memory cards with you. Bring an extra portable charger or a car charge because in some accommodations there is no electricity.
Animals of the Pamir mountains
There is a good chance to see some wildlife in the Pamirs too. Eagles and vultures are often seen next to the road or flying high above you. You can also see a lot of yaks, fat marmots and hares running around. If you are really lucky you even can see Marco Polo Sheeps and Ibexes. If you are interested to see these animals, the community based conservancies offer different wildlife tours. They even have snow leopard tours. But only in winter as the chance to see them is much higher than in summer.
Passing dangerous Tunnels of the Pamir highway
When coming from Osh through Khrushand to Dushanbe you'll have to pass two tunnels which are the worst part of the whole trip. Once constructed from the Iranians they were never finished and are indeed dangerous. There's no lights in the tunnels. There is a possibility that there are constructions inside the tunnel which are not marked so drive really slowly. The air is really bad because of the lack of ventilation so wear something to cover your mouth and nose. Unfortunately there is no way to avoid these tunnels.
A glimpse of Afghanistan in the Wakhan corridor
In the Wakhan corridor you'll be driving along the Panj River which marks the natural border between Tajikistan an Afghanistan. At some places, the valley is so narrow that you have a great view of the Afghan side. You'll pass Afghan villages and you are able to see Afghan people riding their donkeys, motorcycles or sitting along the shores of the river and the children will wave at you from the other side. You might also see camel caravans passing by.
No Gas stations
Be prepared that petrol is rare in some areas especially between Ishkashim (Wakhan) and Alichur (Pamir Highway). If you really do run out of fuel than just ask a local for "Benzin" or "Gas" and they might find somebody who will sell some liters. The price will be higher than in Dushanbe or Khorog so another option is to bring a canister or two just to be safe.
A real homestay experience
After Khorog there are no more hotel option available, just home stays like Gulnara's. To stay with a local family is a very unique experience. The mattresses on the floor might not be as comfortable as a real bed but the hospitality and warmness of the people will make it up. The food will be simple but delicious. Take as much in of this experience as you can. Afterwards you will be happy you did.
Hitchhikers
There is no public transport in these areas. You will see people waving down cars on the side of the road. If you have any space, take someone or kids going to school with you. They will be very grateful and you will likely be invited for a cup of tea or they will share bread with you or just give the best smile ever. It is not dangerous at all.
A bunch of Pamir Mountain passes
One of the most impressive parts of the highway are the mountain passes. The highest pass is the Ak-Baital at 4655 meters above sea level between Murghab and Karakul. The views from thes passes are just amazing!
Police and check points
There are a few checkpoints along your trip but don't worry. Usually they let tourists pass by without any problems – if you have your visa and GBAO permit ready. If there is any trouble, try to stay calm and don't get intimidated by them. After half an hour of not understanding each other, they are very likely to let you go anyway.
Pamir Highway Video
Today we will drive to Sary Tash village. The road runs over mountains and high passes. On the way you will drive over Taldik pass, which is 3615 meters high and boasts unforgettable views. The night will be spent in a house belonging to a local Kyrgyz family. It is a great chance to find out more about their life and customs. Your guide will tell you many fascinating facts about ancient and modern traditions of nomads that will shock and amaze you. The Kyrgyz people have lived in these mountains for more than 2000 years, and some keep the old ways of life.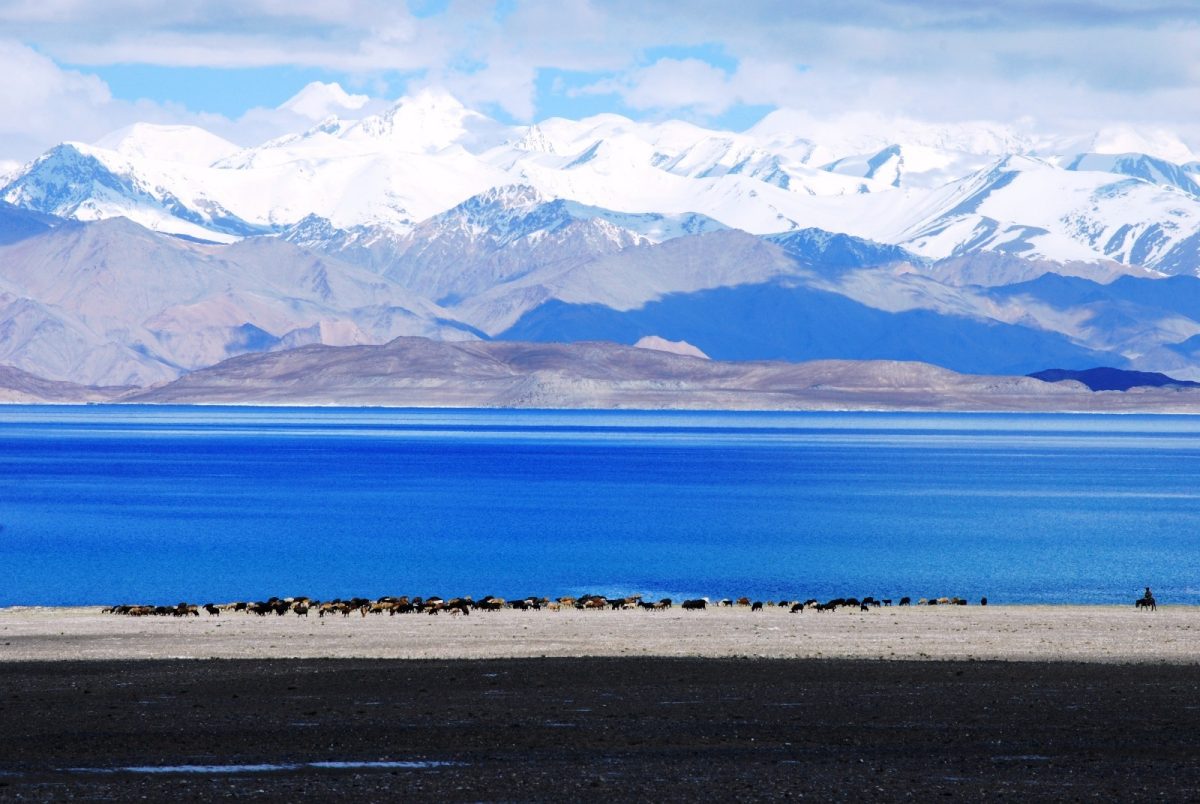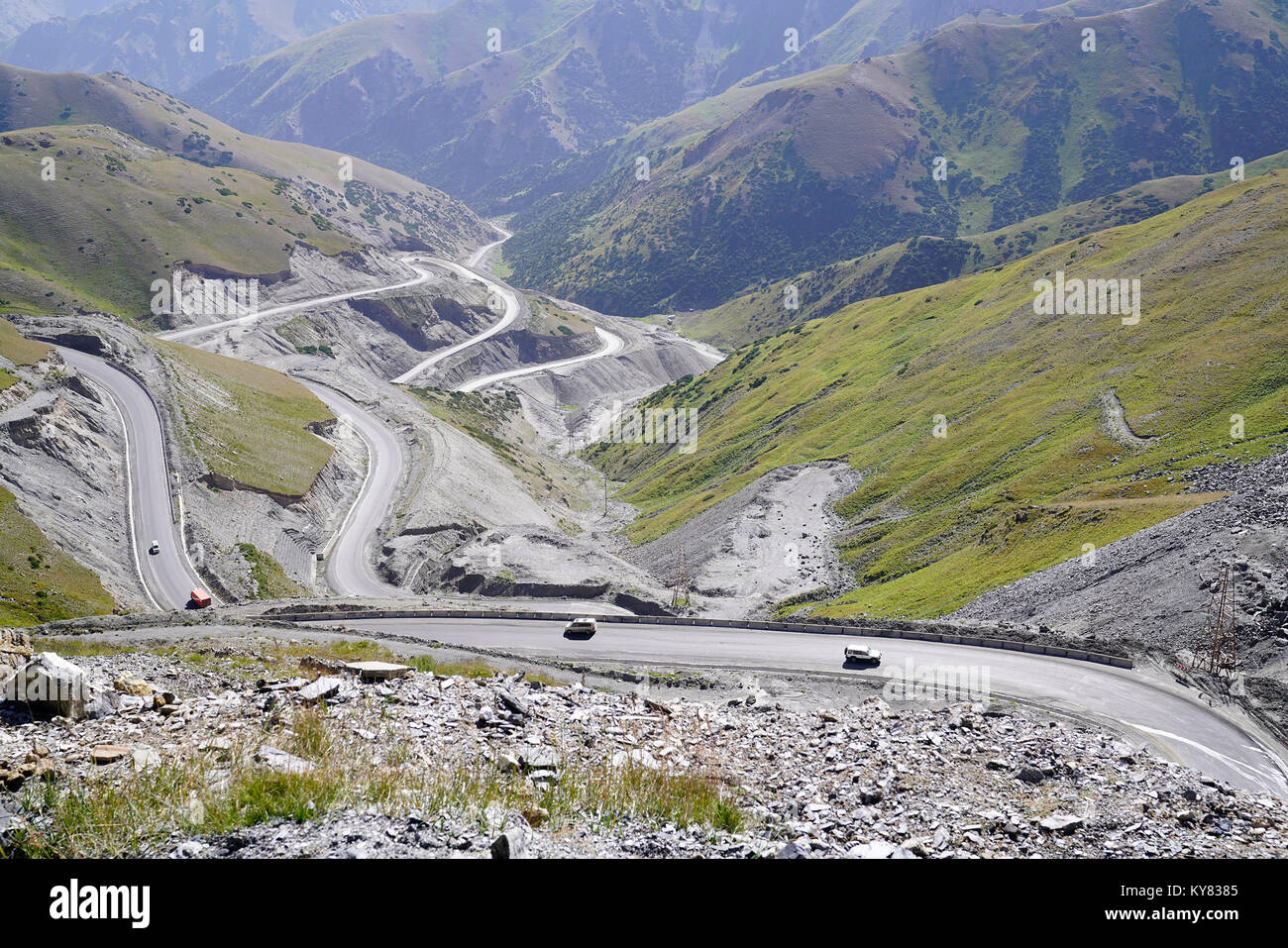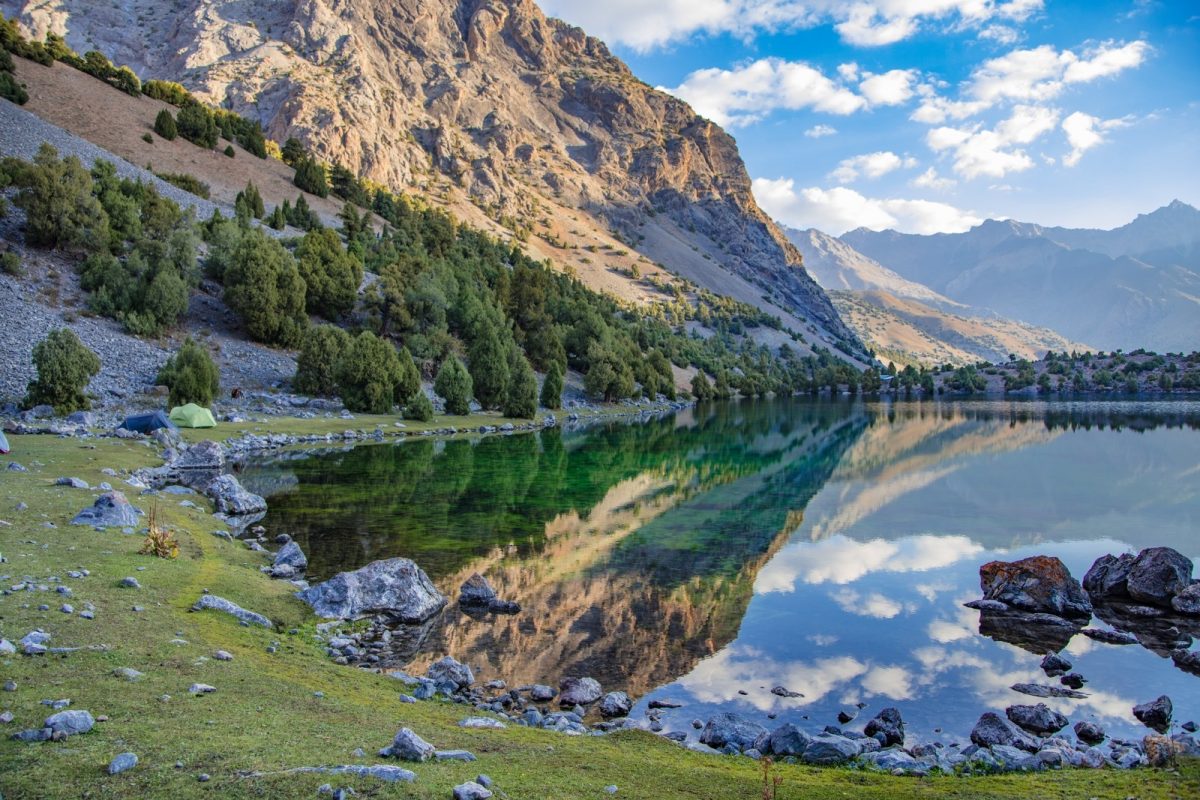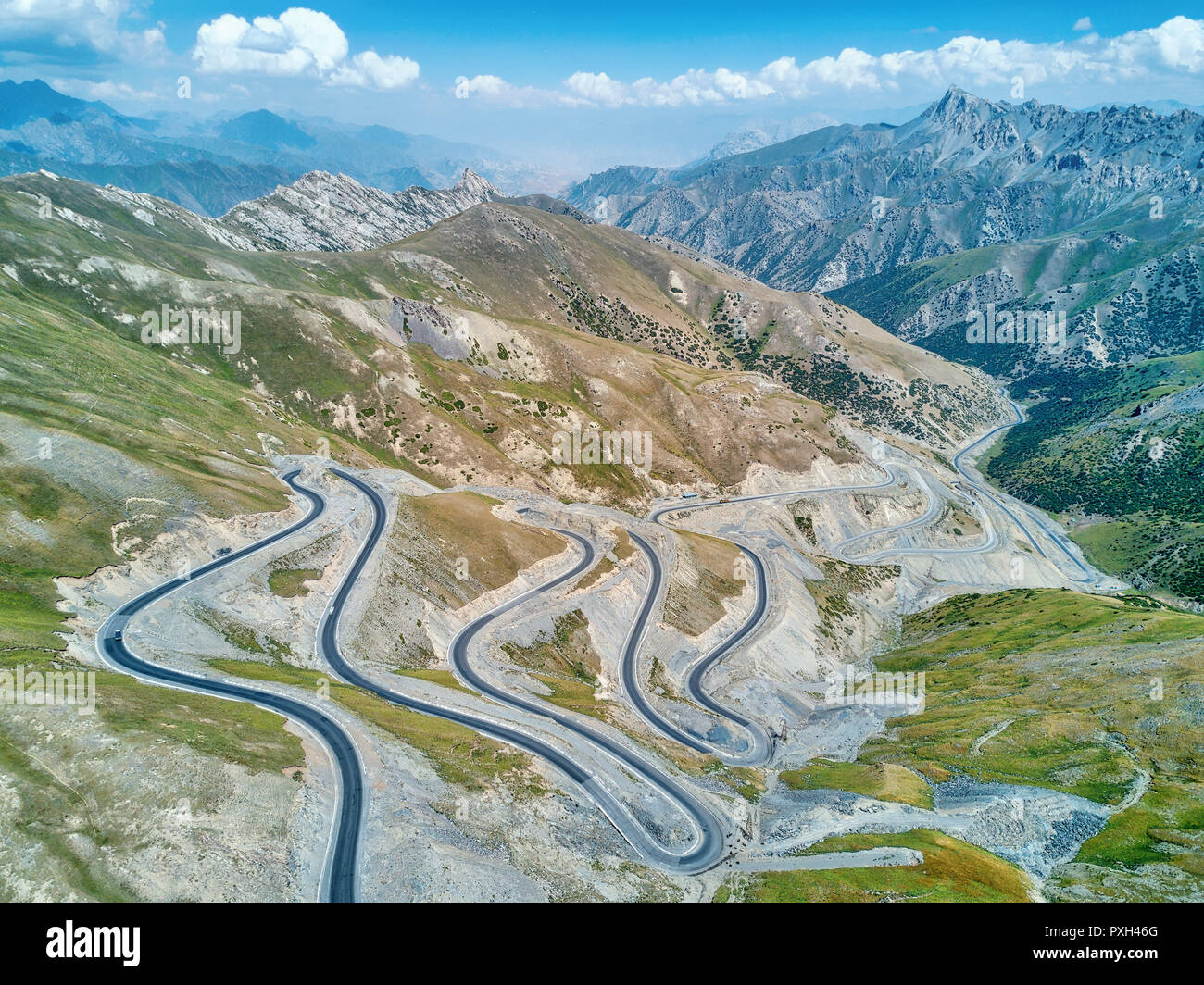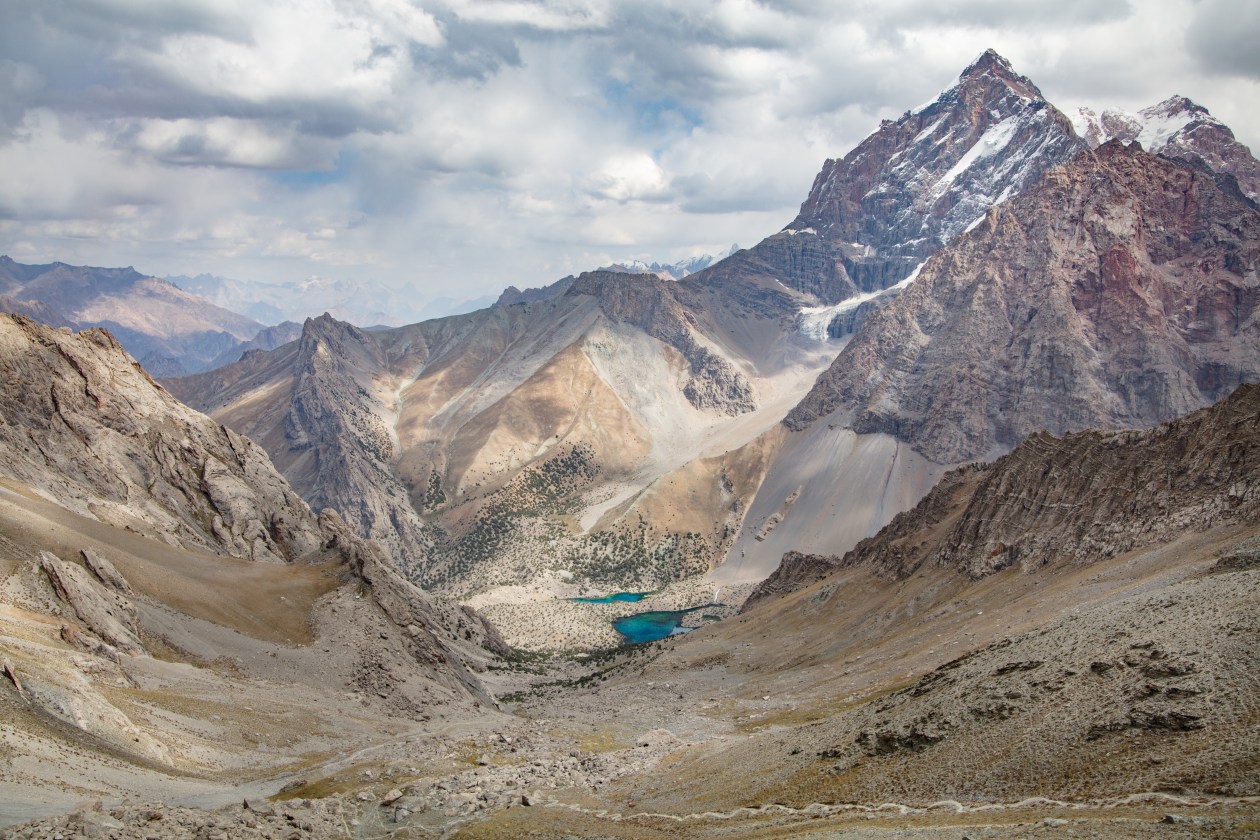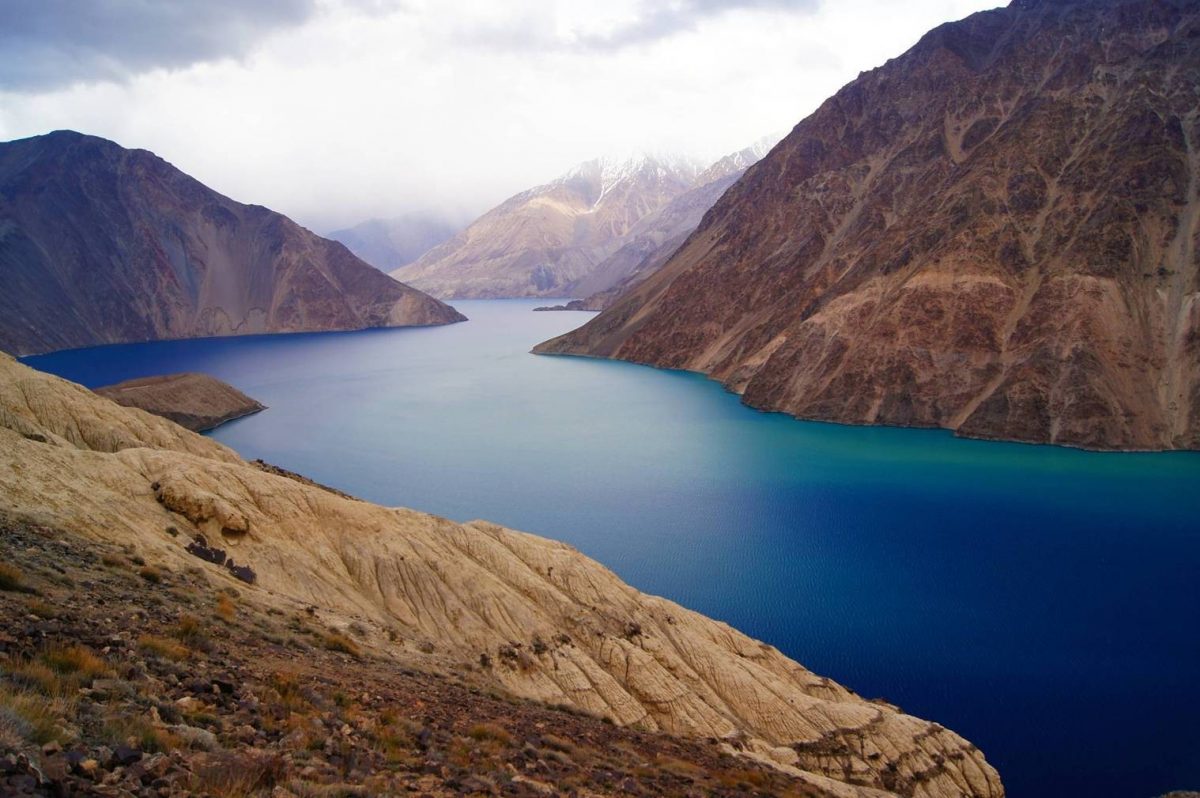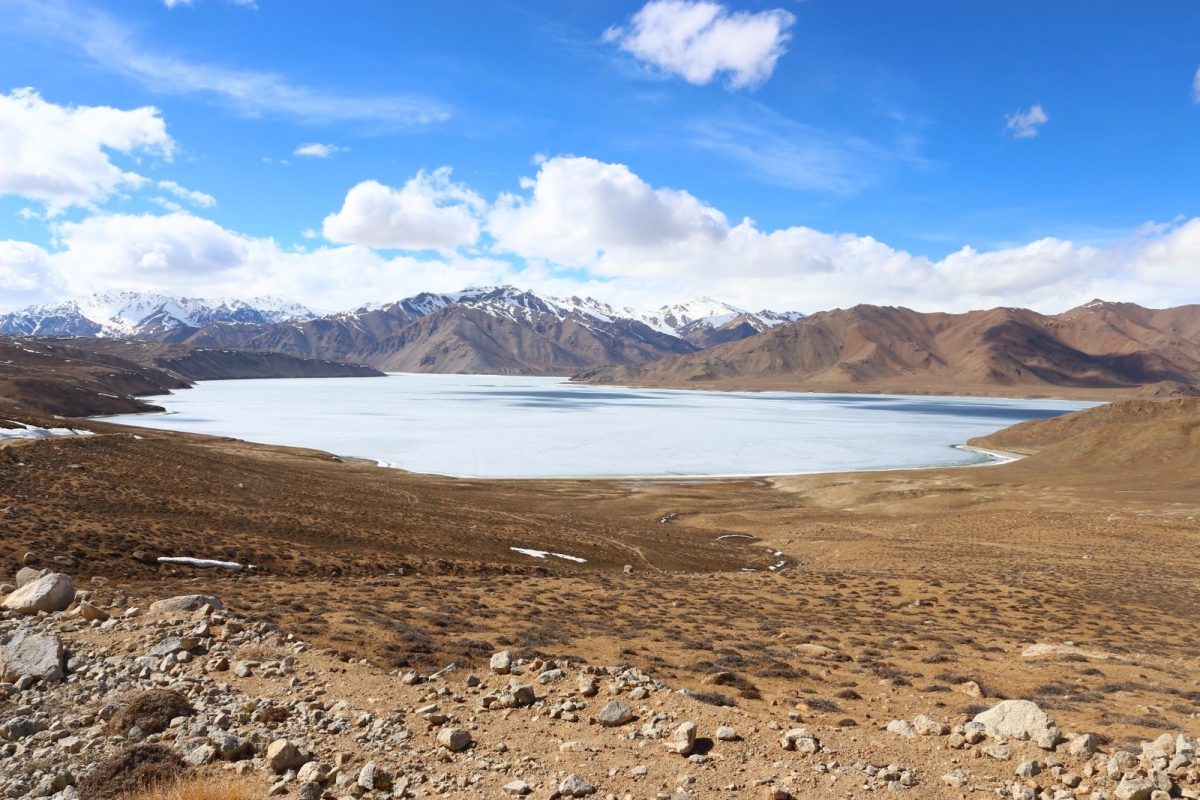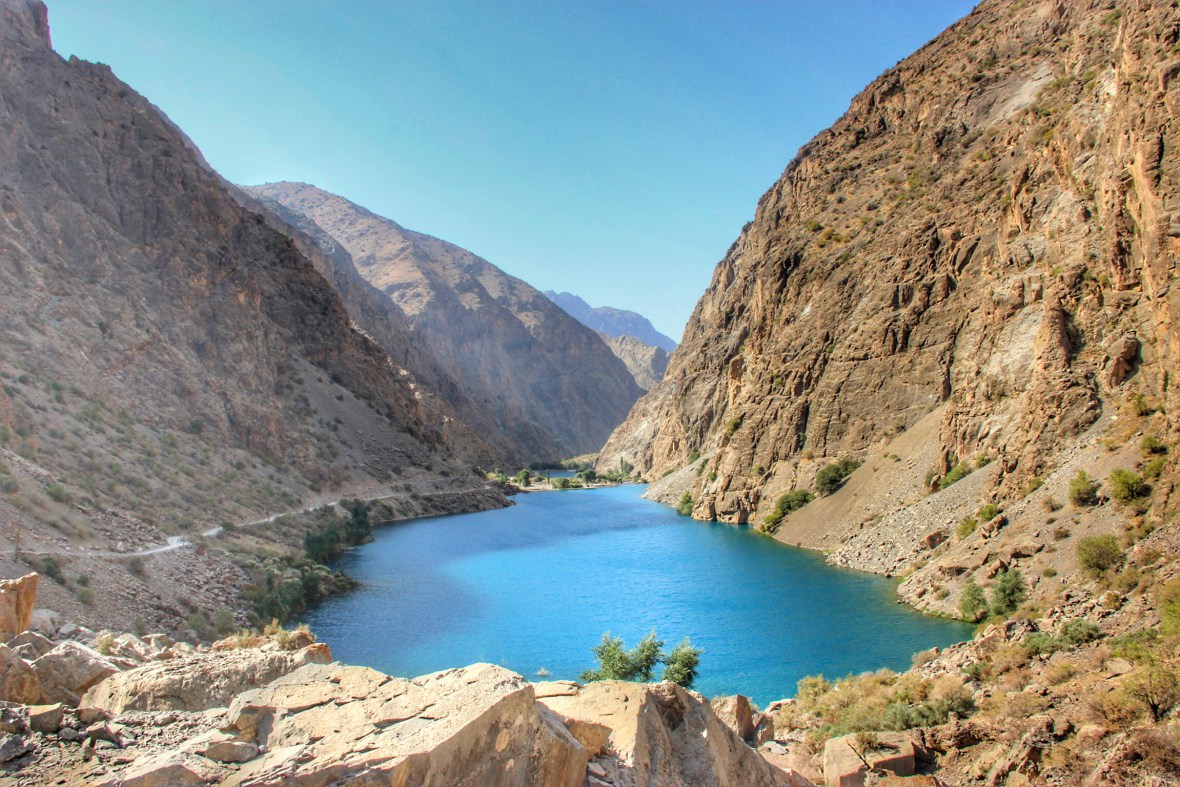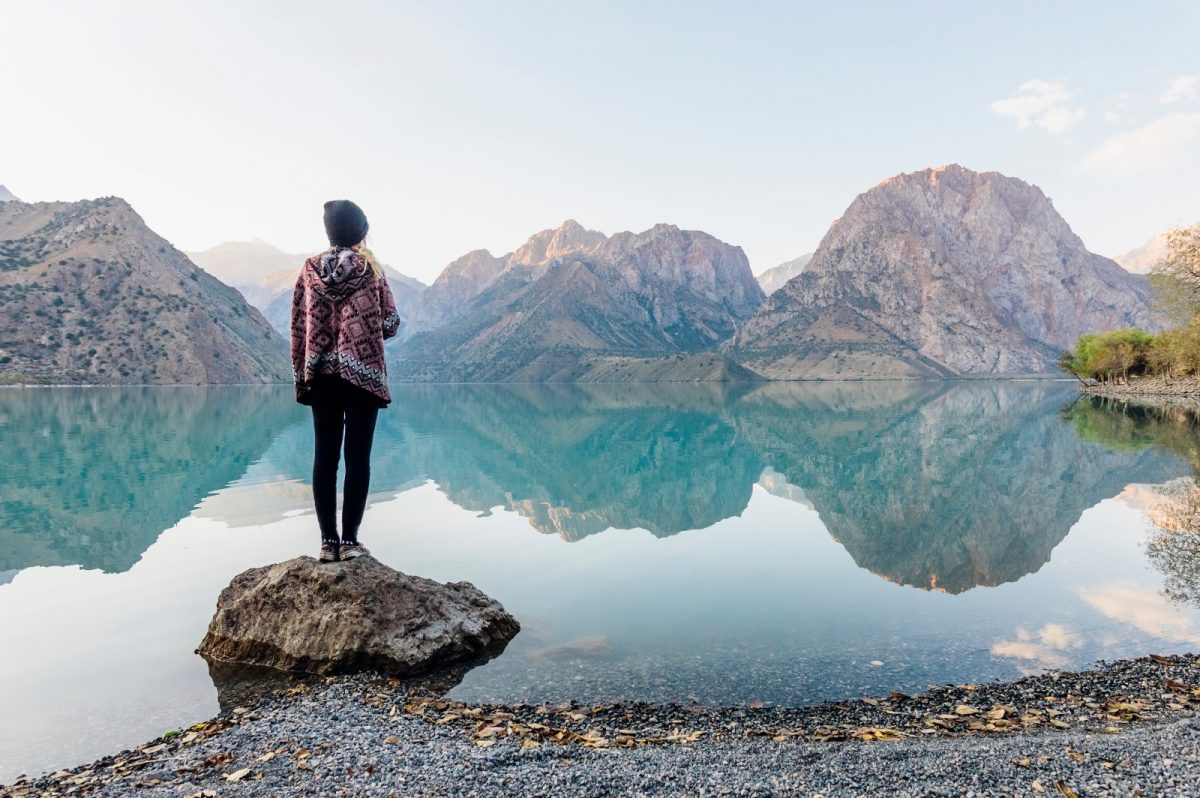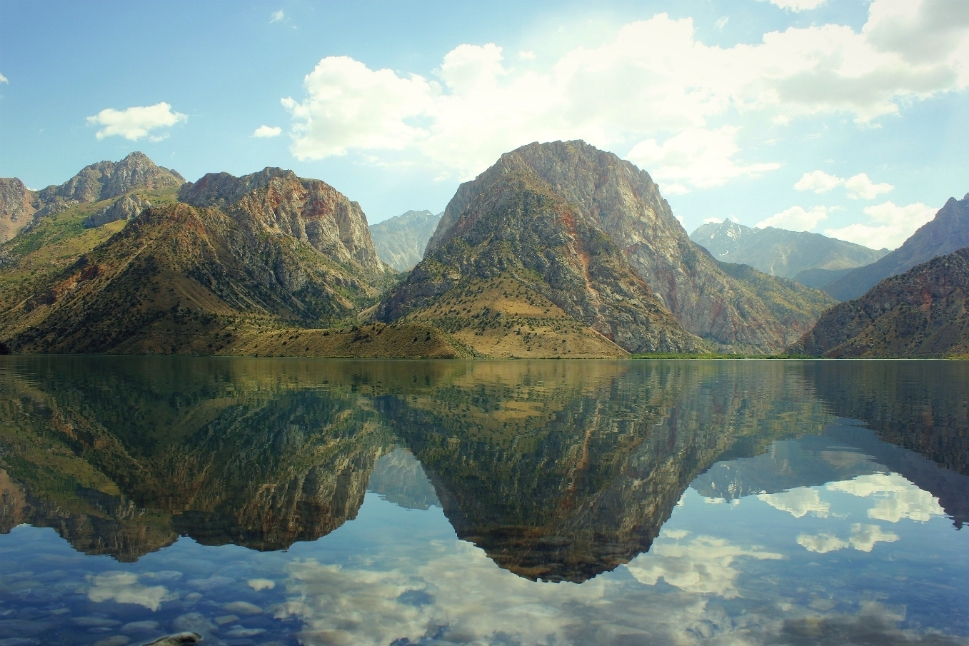 | | | | | | |
| --- | --- | --- | --- | --- | --- |
| Day 26 | Wed | 23-Sep | Sary Tash – Kyrgyzstan | Murgab (Tajikistan) | 410km |
Breakfast. Transfer to the border. After crossing the border, departure directly to Murgab via Lake Karakul. It's possible to take a short break to take pictures of Karakul Lake and the Peaks. From here we can see the Peak Lenin (7154 m). Lake Karakul. It occupies a space that a meteorite would have dug five million years ago in the heart of the Pamir massif. No debris made it possible to confirm this hypothesis. The high level of salinity prevents all life from developing there. The color of the water is amazing, going from blue to green reflections. Then we will continue the road to Murgab by the pass "Okbaytal (4655 м)" Lunch near Karakul lake.
Arrival in Murgab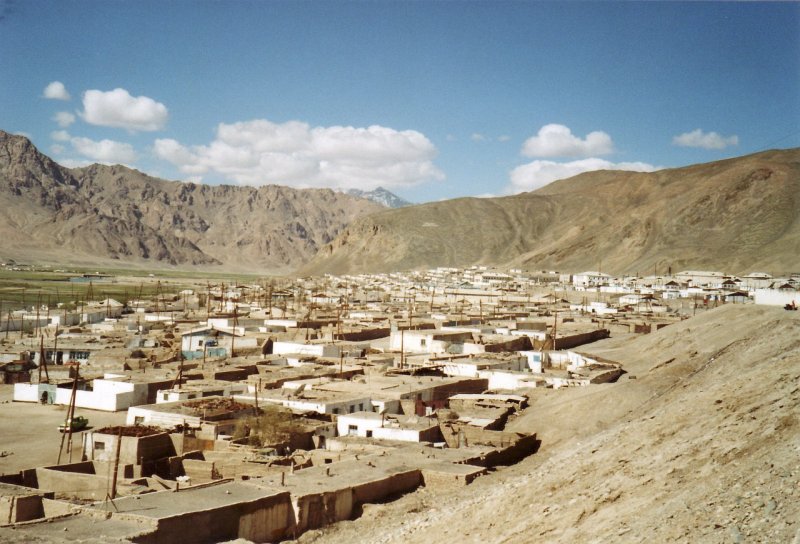 | | | | | | |
| --- | --- | --- | --- | --- | --- |
| Day 27 | Thu | 24-Sep | Murgab (Tajikistan) | Bulunkul lake-Yamg -(Tajikistan) | 260Km |
In the morning we drive to the coldest place in Central Asia (-63 C in 1970th ) Bulunkul and Jashilkul lakes. Picnic. Then we will drive to Wakhan village Yamg. We will cross Horgosh pass 4344 m. Ongoing down we will have a military checkpoint. Then we will see the beautiful range of Afgan mountains, with highest point Korha Pamir 6421 (Pamir palace), also we will see on Tajik side peak of Karl Marx and F.Engels 6723. Average altitude of the road  is 4000m. We drive along the wildest zone of Pamir mountains, paradise for wild animals: wolfs, bears, snow leopards. Picnic. We will have a walk in the first village-Langar, we will meet local people and we will have first contact. Arrive to Yamg village to the traditional Pamir house. Visit a Pamir museum. Dinner and night in the guest house. (2764m)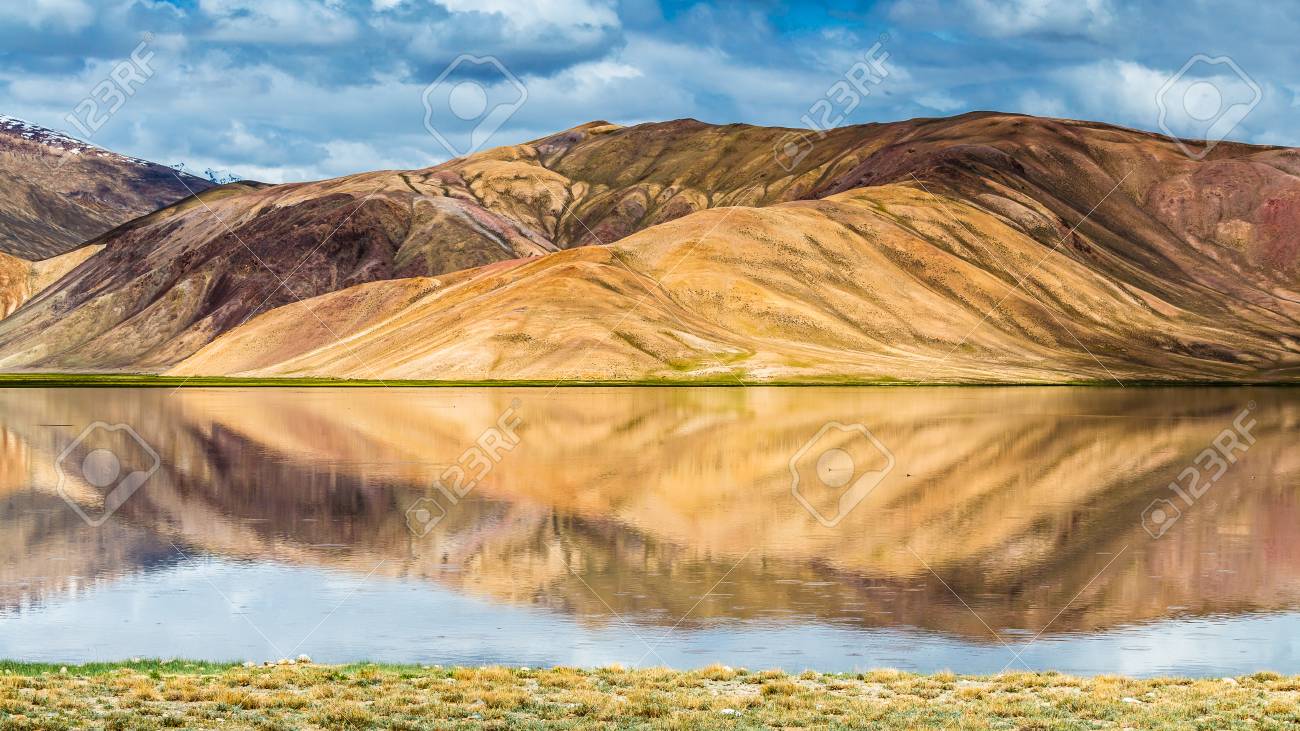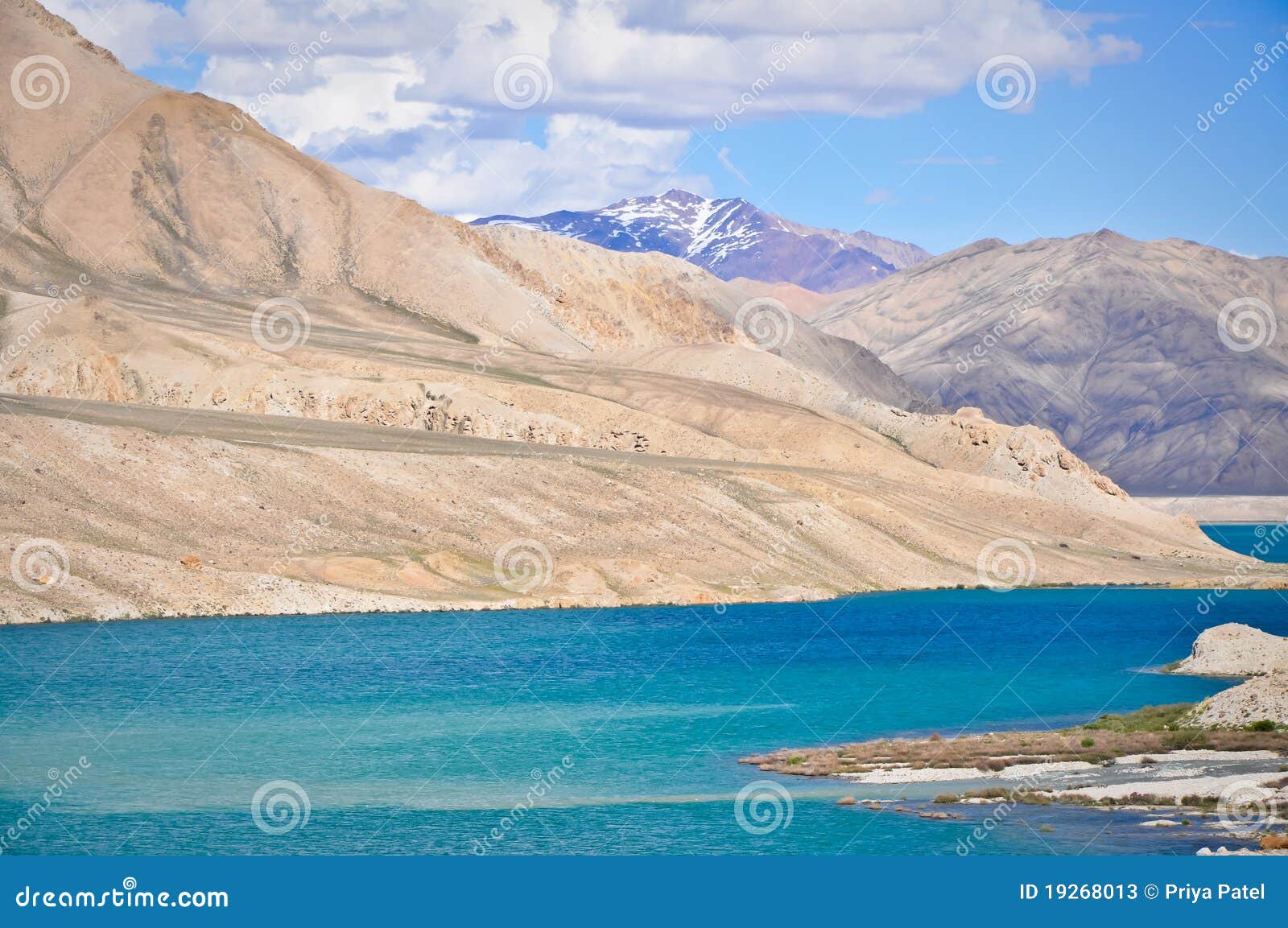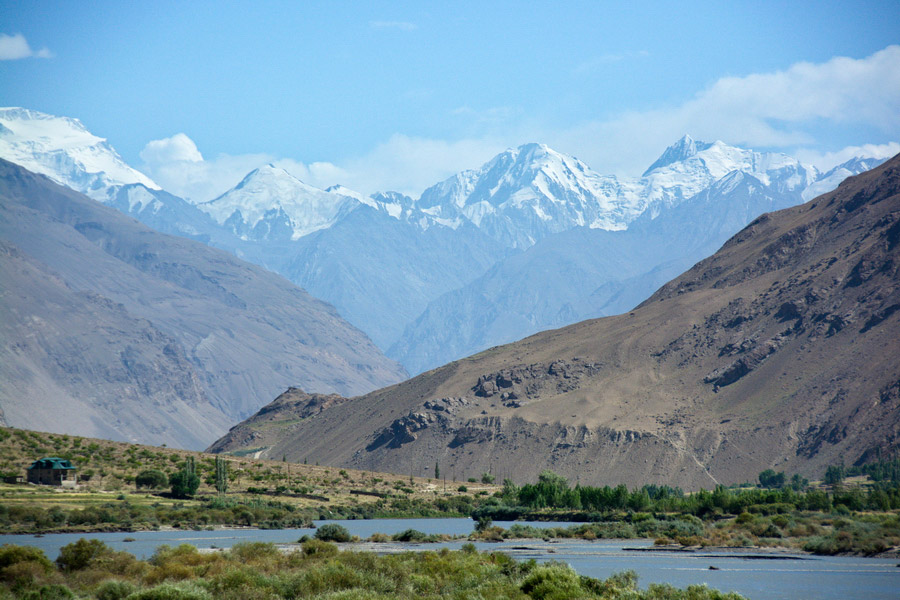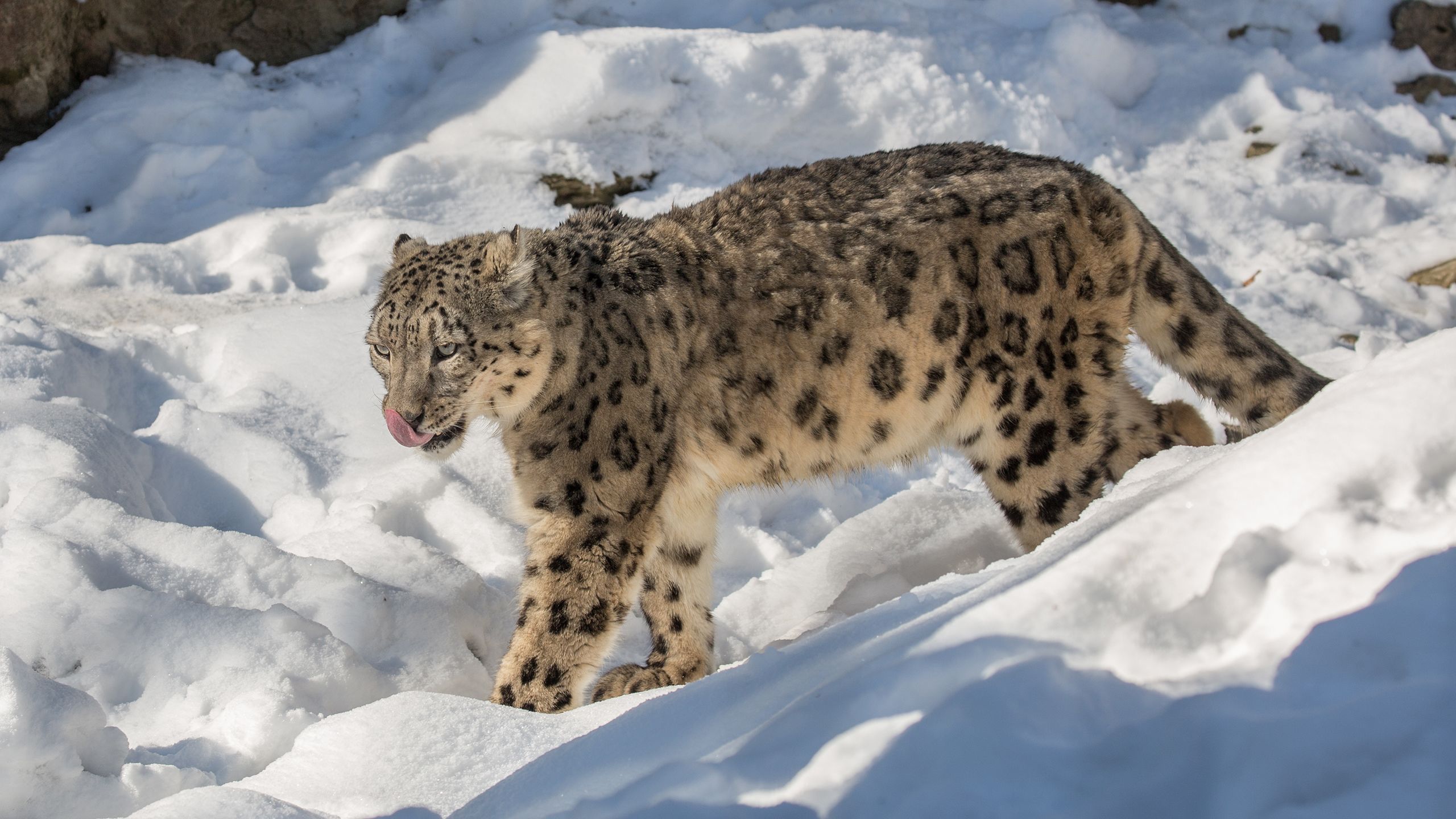 | | | | | | |
| --- | --- | --- | --- | --- | --- |
| Day 25 | Fri | 25-Sep | Yamg (Tajikistan) | Khorog (Tajikistan) | 190km |
We ride today on the northern side of the Panj, following the river upstream. There are fantastic views of Afghanistan and the snow-capped Hindu Kush Mountains which rise up to the skyline on the far side of the water. Whilst on our side of the river we follow a well beaten track, over on the Afghan side there is only a dirt trail for people and donkeys journey on. First we will visit Yamchun fort of Fire Worshippers (built more than 2000 years ago) and Bibi Fatima hot springs, a real miracle of nature, a hot waterfall in the rocks. We will take hot baths of Bibi Fotima 15km before Ishkashim along the road, we pass the Khakha Fortress.
Khorog city, 3rd biggest city in Tajikistan. We will visit Pamiri bazar, colorful and rich. Then we will go to visit highest botanical garden in the world. Walking. To know more about this region we will visit local history museum.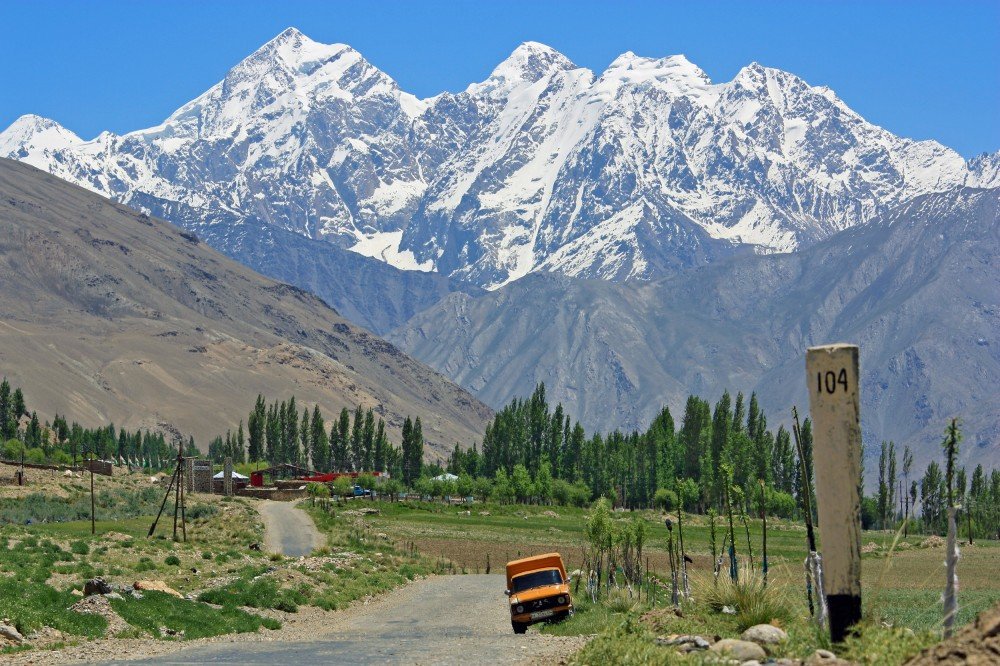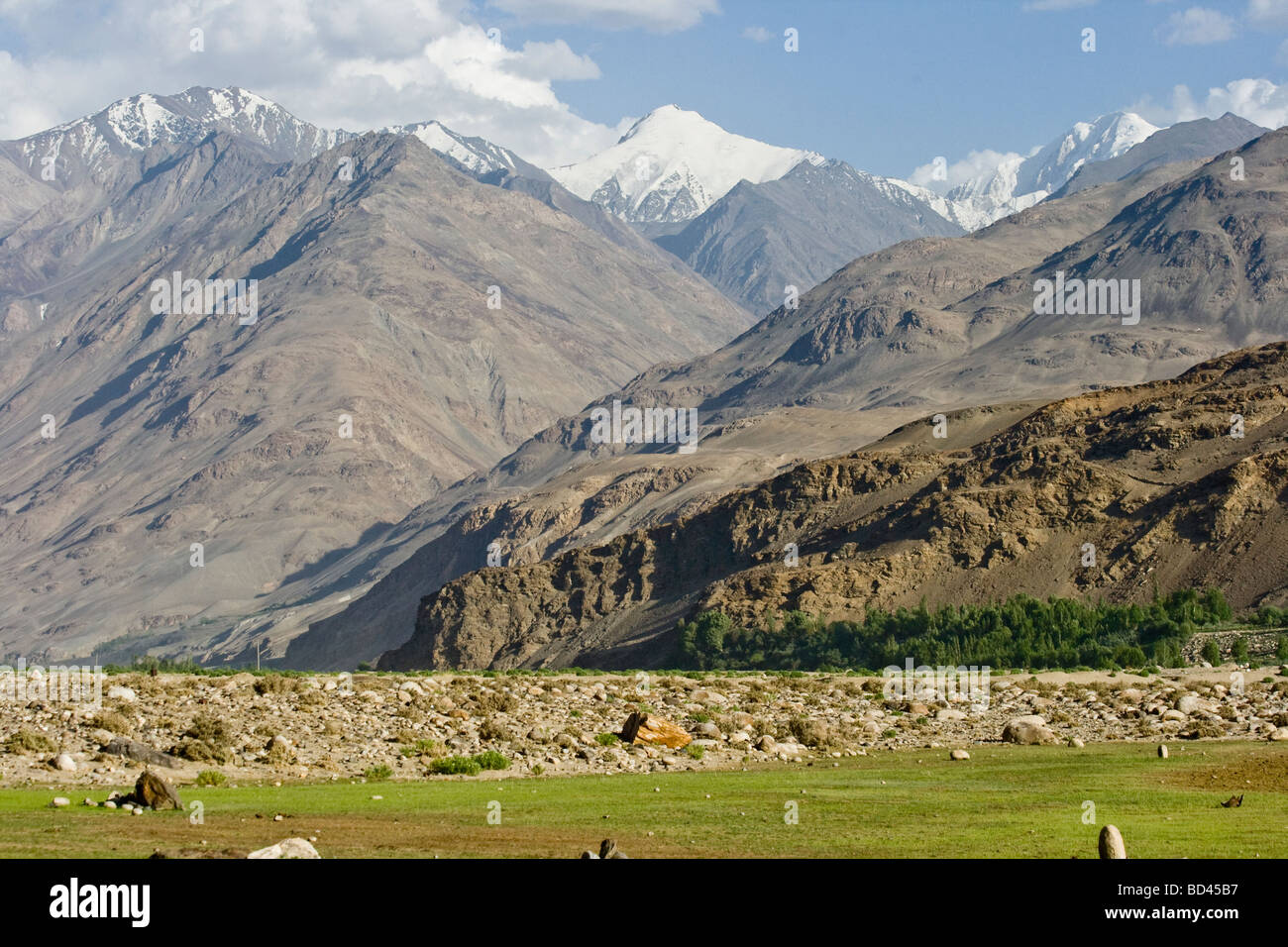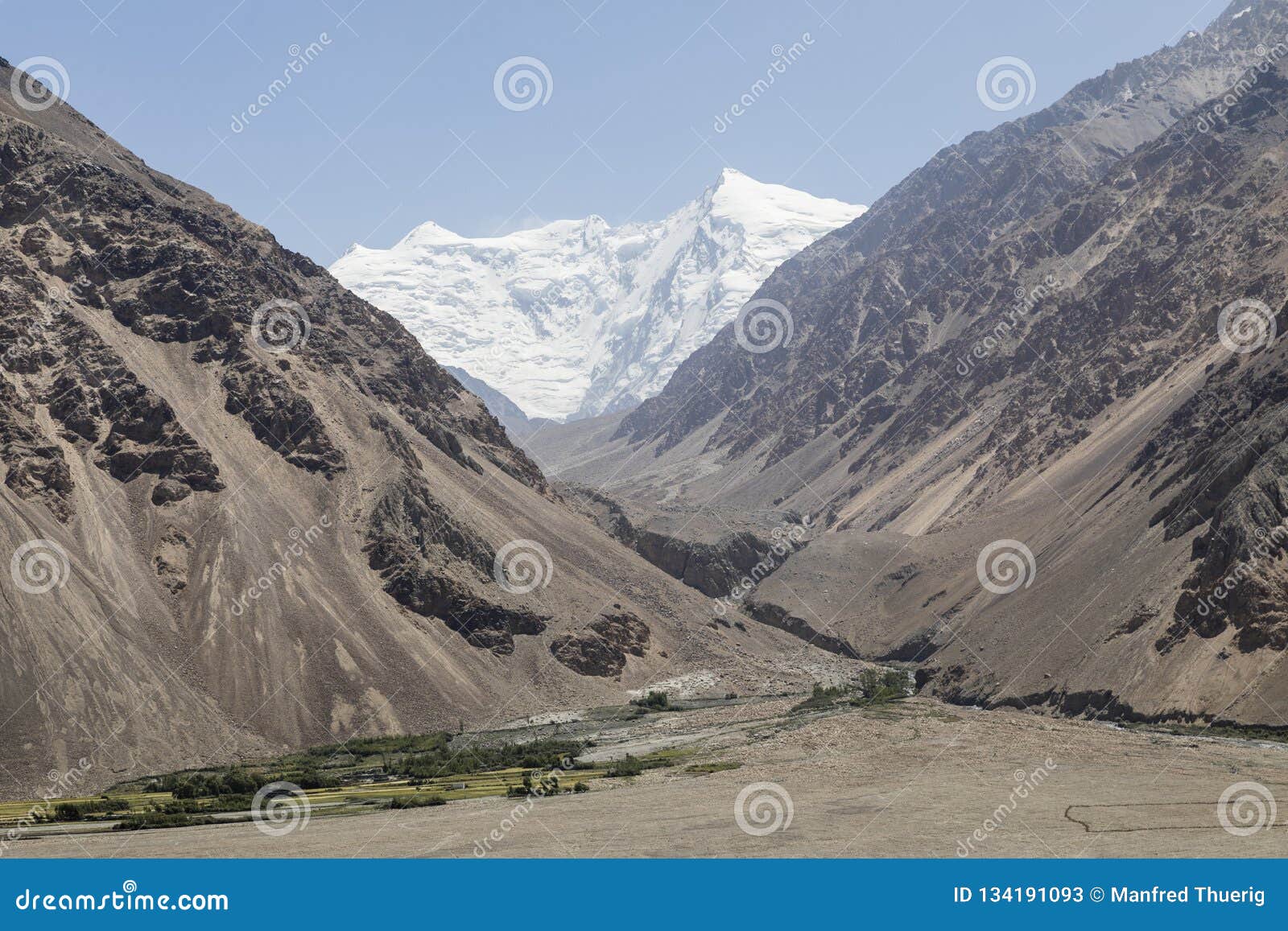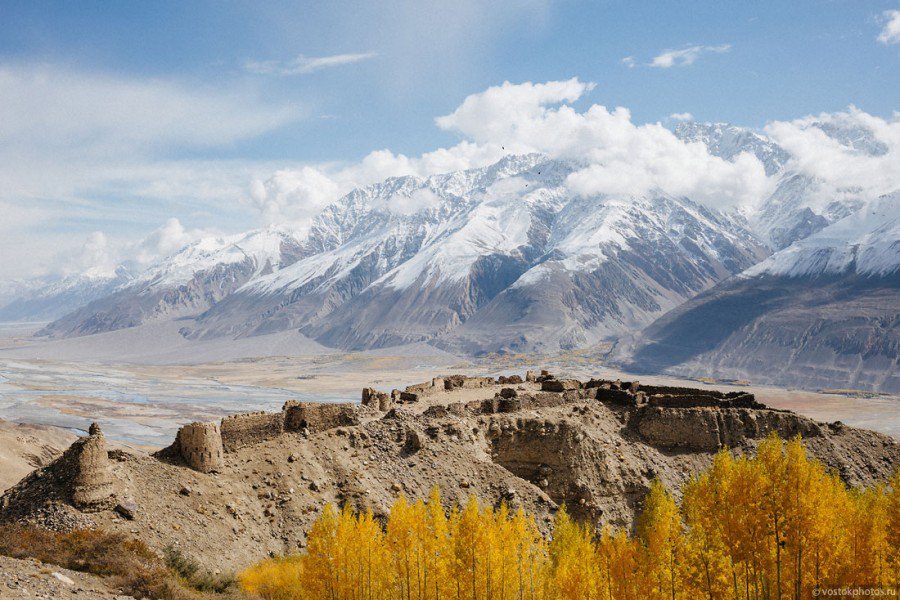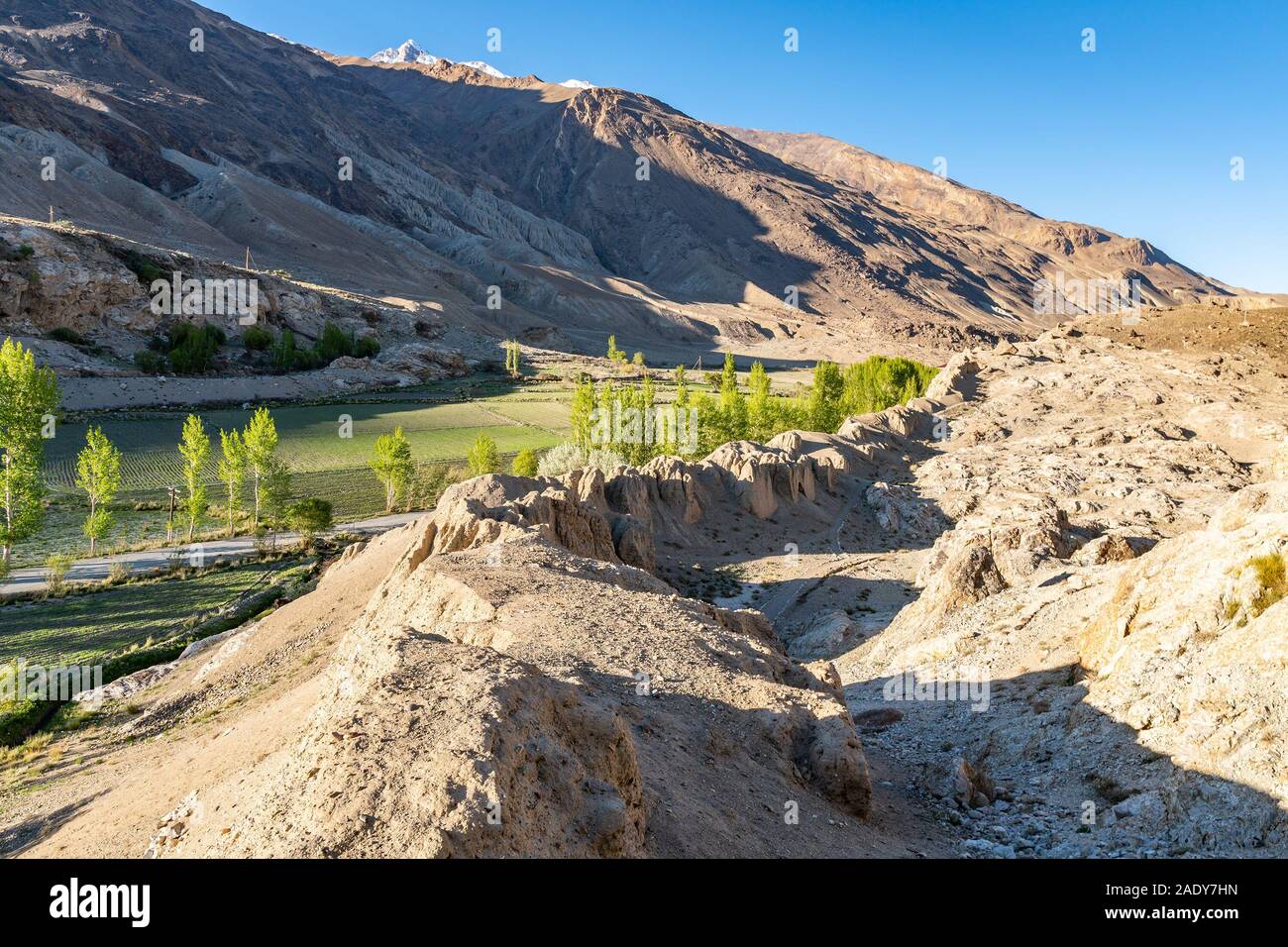 | | | | | | |
| --- | --- | --- | --- | --- | --- |
| Day 29 | Sat | 26-Sep | Khorog (Tajikistan) | Kalaikhumb (Tajikistan) | 240km |
In the morning  transfer to Kalaikumb village. The road of this part is bad. All day we have beautiful views and many villages on the way. We will see a real life in Afghan part. Lunch in local bistro. We continue our way to Kalaikumb. In the evening walking in Kalaikumb. Dinner in local bistro. Night in the local house. (1263 m)
| | | | | | |
| --- | --- | --- | --- | --- | --- |
| Day 30 | Sun | 27-Sep | Kalaikhumb (Tajikistan) | Dushanbe (Tajikistan) | 360km |
Long transfer to Dushanbe. Early breakfast at 5-30. Lunch on the way. On the way visit Hulbuk fortress, a monument of IX c. Arrival to Dushanbe and installation in the hotel. Evening walking in Dushanbe. Dinner in famous chaickana. Night in hotel.
| | | | | |
| --- | --- | --- | --- | --- |
| Day 31 | Mon | 28-Sep | Dushanbe (Tajikistan) | |
City tour of the capital by bus: The Rudaki Park, the Somoni Monument, the Museum of Antiquities: the highlight is the statue of the sleeping Buddha by Ajine Teppe, 13 meters long, found in 1966. It dates back to the Kushanic era, that is 1500 years ago it is considered the largest Buddha statue in all of Central Asia. We will then visit the Museum of Musical Instruments and the colorful local bazaar. Another noteworthy building is the Ayni Opera and Ballet Theater.

| | | | | | |
| --- | --- | --- | --- | --- | --- |
| Day 32 | Tue | 29-Sep | Dushanbe (Tajikistan) | Iskandarkul lake (Tajikistan) | 140km |
Transfer to Iskanderkul Lake, known as a lake of Alexander the Great. The area of the lake is 340 ha. According to the legend, the Iskanderkul Lake was named after Alexander the Great, known as Iskander in the East. People say that Alexander the Great's path to Central Asia from India laid through this lake. Lunch at traditional homestay "Dilovar". Exploration the surroundings of the lake: five springs, Zmeinoe lake (Snake lake), walking to 38m high waterfall which is called "Fan Niagara". Night in tents
| | | | | | |
| --- | --- | --- | --- | --- | --- |
| Day 33 | Wed | 30-Sep | Iskandarkul lake (Tajikistan) | Khudjand (Tajikistan) | 240km |
In the morning drive to Khudjand city. The road to the lakes goes over Anzob pass (3 372 m) with amazing panorama views. In Khudjand we are available for a sightseeing tour of Khujand, the country's second largest city on the banks of the Syr Darya River. The city once had great strategic importance on the Silk Road leading to the Mediterranean countries. Today, the mountain capital is the center of the economically richest part of the country. You visit u.a. the historical museum, which is located in a citadel, and the lively market hall. To get an overview of the hustle and bustle, you should go up in the market building on the first floor. Have you ever seen such an abundance of dried fruits, nuts & vegetables. Haggle with the dealers and convince yourself of the quality of the goods.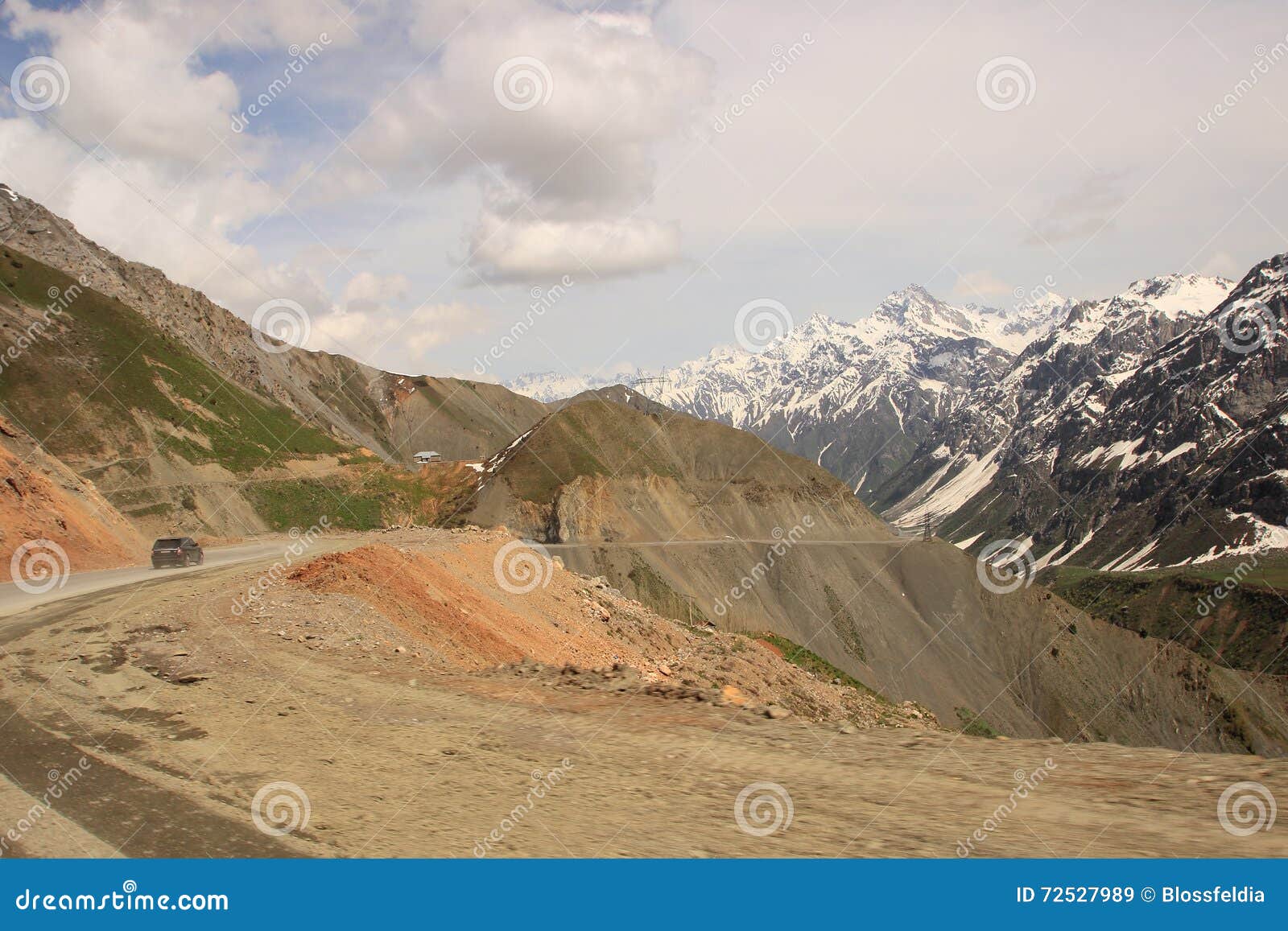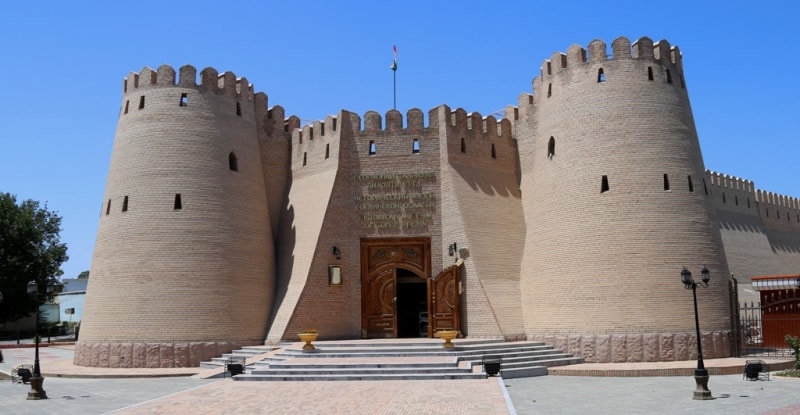 | | | | | | | | | |
| --- | --- | --- | --- | --- | --- | --- | --- | --- |
| Day 34 | Thu | 01 Oct | Khudjand (Tajikistan) | Tashkent (Uzbekistan) | 170km | 21.20pm | 07.45am | then 18.40pm -> Sydney 06.15am +1 |
In the afternoon we say goodbye to Tajikistan and are brought to the border station Oibek, where our bus driver waiting you. Transfer to Tashkent airport for fly at 21.20.
(We have an extra day to play with as the schedule out of Tashkent is in the evening of Sunday, Tuesday & Friday only)
| | |
| --- | --- |
| Persons | Price per Person in US dollars |
| 6 | $1 270 |
| 8 | $1 285 |
| 10 | $1 325 |
| 12 | $1 179 |
| 14 | $1 206 |
| 16 | $1 223 |
| 18 | $1 137 |
| 20 | $1 157 |
| Single supplement accommodation | +165 |
| | |
| --- | --- |
| Cities | Boutique national style hotels |
| Murgab | Guest house |
| Yamg | Homestay |
| Khorog | Pamir hotel or similar |
| Kalaikhumb | Guest house |
| Dushanbe | Alisher hotel or similar |
| Iskanderkul lake | Tents |
| Khujand | Star hotel or similar |
Service includes:
– English speaking driver-guide
– Accommodation
– Full board
– Entrances to all museums
– Transport Jeeps in Tajikistan 3 pax in a jeep
Service does not include:
– Single rooms
– Early check-in
– Travel insurance
– Alcoholic drinks
– Flights to and from country
– Photo and video charges
– Portages at airports and hotels
– Visa in Tajikistan 53$
– GBAO permit for Pamir 20$
Travel Enquiry