Your Content Goes Here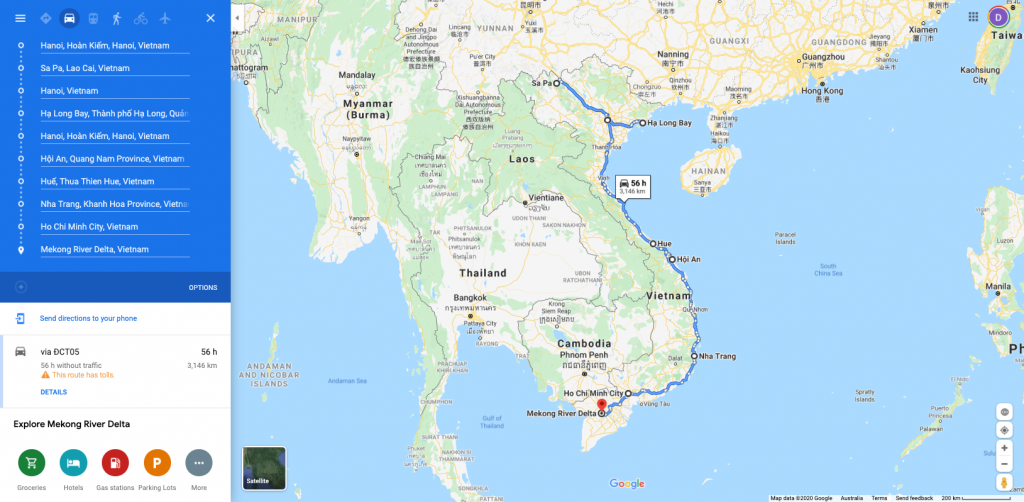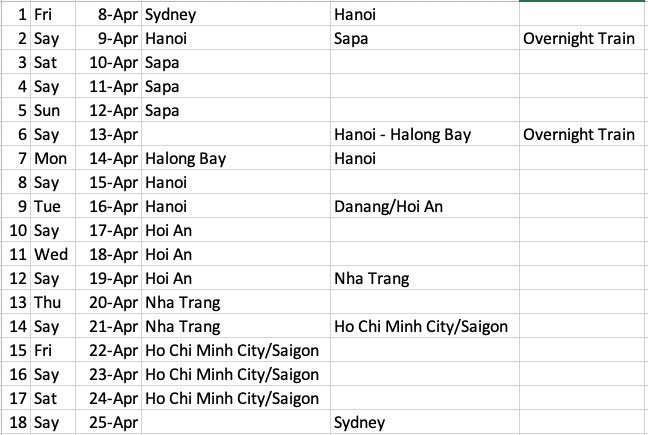 09 APR – Saturday Night
Meet at 8:30pm at the Handspan office, 80 Ma May St. Transfer by private coach to the train station for the night train to Lao Cai.
***Soft sleeper with air-con, Depart. 9:30pm Arrive. 5:30am.
Then on to Sa Pa Hill Tribes
Full details of trip below:
Market Explorer – A Cultural Insight
3 Days, 4 Nights, 3 Markets & Sapa trek
Highlights: Vibrant hill-tribe markets, stunning vista views and healthy treks to visit the locals.
What's included:
Train tickets (soft sleeper)
English speaking guide
Transportation
Everyday
Meals as mentioned
Accommodation
Entrance fees
We've designed this exciting new itinerary to give you an insider's perspective into the importance weekly markets have in the social and economic aspects of hill tribe life. During this educational journey you'll interact with a diverse range of ethnic minorities as you explore three of Northern Vietnam's most interesting markets. This is both a culturally and physically rewarding trip, you'll trek through verdant tea plantations and rice terraces to visit local villages and experience their daily life as it has existed for hundreds of years. You'll not soon forget your experiences here nor the awe inspiring scenery and breathtaking vista views as you traverse through some of the most stunning valleys and mountain passes found anywhere. We encourage you to share your experiences and knowledge with others to help protect this valuable cultural resource that makes this region such a unique place to visit.
Itinerary:
Saturday Night 09 APR: Meet your guide at 8:30pm at the Handspan office, 80 Ma May St. Transfer by private coach to the train station for the night train to Lao Cai. ***Soft sleeper with air-con, dep. 9:30pm, arr. 5:30am.
Sunday 10 APR(B-L-D): From Lao Cai, drive up the mountain road to Sapa, continue over the Tram Tom Pass, the highest mountain pass in Vietnam at 1900M, down to the town of Binh Lu (2.5-3hrs). Binh Lu is one of the most interesting markets to visit due to its diversity of ethnic minority groups including Dzao (red, black, coin), Giay, Meo, H'mong, Nung and Phu La. Continue along the valley to Tam Duong. This vibrant market attracts H'mong dressed in colorful skirts and plaid head dress, Black & Lan Ten Dzao and Nung. After lunch trek through beautiful tea plantations, rice terraces and farmland to local villages of Dzao and Lu people, then down to Ban Hon village and back to Tam Duong for dinner and overnight in a guesthouse.
***Note: The Tam Duong Guesthouse in Phuong Thanh offers basic accommodation, but it is clean and equipped with hot shower and air-con.
Monday 11 APR (B): After breakfast in Tam Duong, start your ride back up over the mountains to Sapa. Arrive approx. 10 -10:30am and check into your hotel. Take some free time to explore the town, check out the market and enjoy lunch in a local restaurant. The Hoang Lien mountain range, home to Mt. Fansipan, Vietnam's highest peak at over 3100M, and its nature preserve, create a towering backdrop and great setting for trekking. Meet your guide at the Handspan office at 1pm and take a jeep ride down the valley to visit the Black H'Mong people of Lao Chai village, from there trek to see the Dzay people of Ta Van village. At the end of the day you'll be picked up by jeep, return to Sapa and overnight in the Hotel. Chau Long Hotel
Tuesday 12 APR (B-L-D): Enjoy an early breakfast buffet before or 6:30am departure from Sapa to Coc Ly. You'll head back down to Lao Cai and across to the east side of the red river and up to the Bac Ha region. Coc Ly is a small Flower H'mong Village located on the banks of the Chay River, its remote location in this mountain area gives you an appreciation of the harsh geography in which these people carve out their agricultural existence. The Flower H'mong people are the most colorful ethnic group with elaborately embroidered spirals and geometric figures on their clothes and colorful bands for leg wrappings. After exploring this vibrant and fascinating market, you'll board a local boat for a 2.5hr trip down the Chay River, stopping along the way to explore the 'Fairy Cave' and enjoy a picnic lunch. You'll be picked up in Bao Nhai then return to Lao Cai for dinner and the night train back to Hanoi. Time depending, you can visit the Thuong Temple with its impressive 500+ year old Banyan Tree. Trip ends Hanoi Station, 5:30am.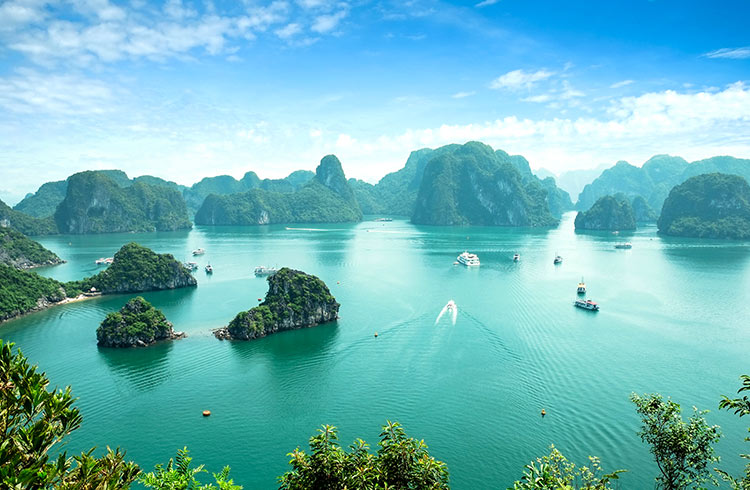 Halong Bay Cruise 2 Days (this trip is slight more expensive than the previous quote as the boat is of a much higher standard).
Weds 13APR Day 1 (L-D): Depart Hanoi from the Handspan office, 80 Ma May St and drive 3.5 hrs by private coach to Halong City. Transfer from the dock to the Dragon's Pearl or similar, enjoy a welcome drink and a lunch of savory local sea food. Start on a 4 hour cruise of the bay to see the amazing karsts with different formations: Lion, Tea Pot, Toad, Dau Nguoi (Human Head) islet, and then visit the Sung Sot (Amazing) cave. Stop for a walk through the "Amazing Cave". There'll be plenty of time for swimming and sunbathing (weather permitting) as you anchor for a night on the Bay. Enjoy a wonderful sunset dinner in our beautiful restaurant before retiring to the comfort of your cabin.
Thurs 14APR Day 2 (B-L): Early risers will enjoy a refreshing swim in a quiet firth. Brunch buffet will be served from 9:00am-11:00am. Cruise to see more of the bay passing such interesting formations as Titov, Soi Sim Beaches, Ngon Tay (Finger) islet, Thien Nga (Swan) islet, Ga Choi (Cock Fighting) islet as you make your way back to Halong City. Check out procedure (10.30am-11.30am). Transfer back to the dock and enjoy lunch in a restaurant before returning back to Hanoi. Arrive in Hanoi around 5:30pm.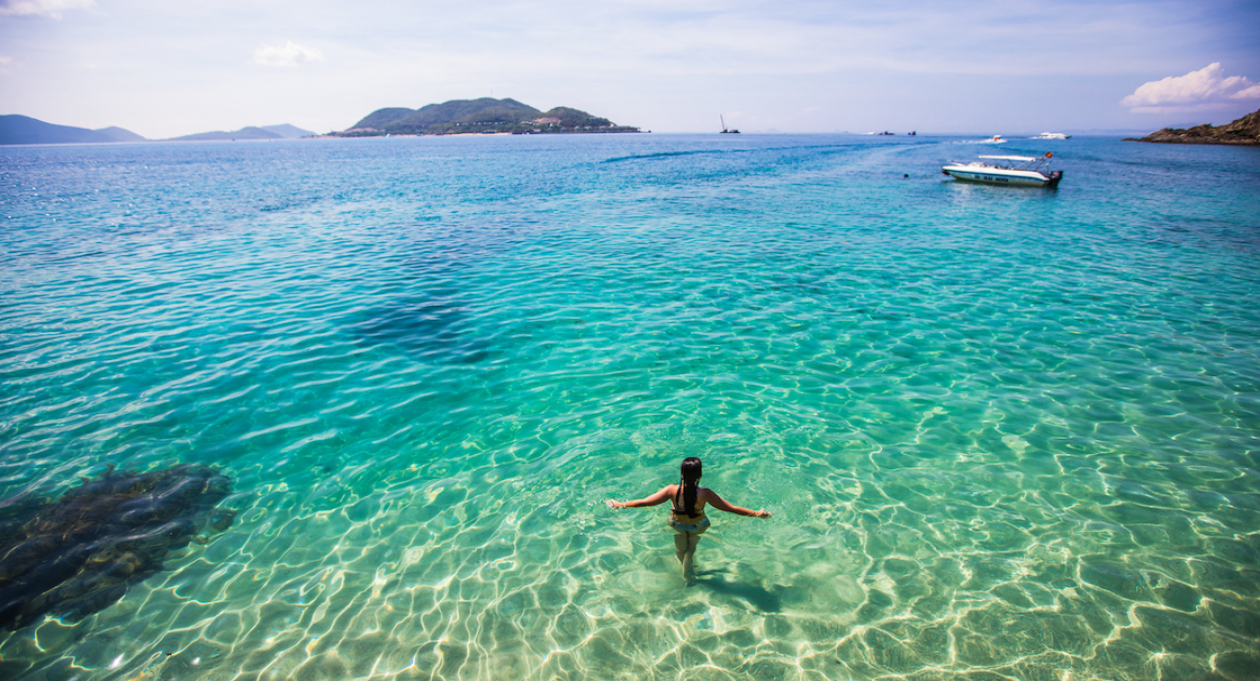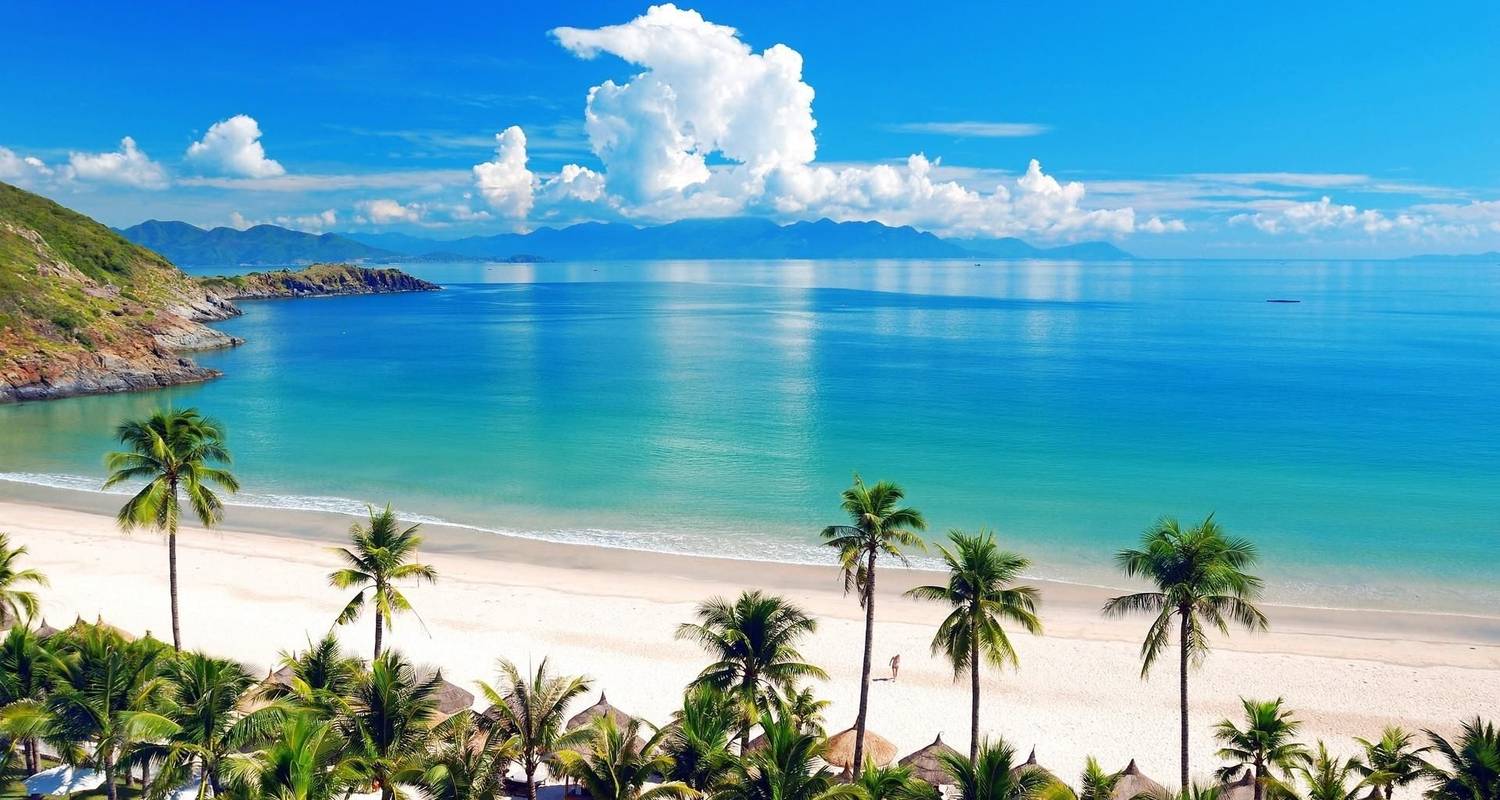 Ho Chi Minh City / Saigon